Memo to Oscar voters: Don't sleep on these 14 performances worthy of consideration
In the thick of Hollywood's annual awards season, there are 17 performances from 2018 that have earned nominations for both a Golden Globe and SAG Award. That positions those fortunate few for almost inevitable Oscar attention when Academy Award nominations are announced Jan. 22.
But there was even more brilliant work this past year that didn't land nominations from either of those groups.
Though getting left out isn't a kiss of death (most recently Lesley Manville earned an Oscar nomination for "Phantom Thread" after being overlooked for other honors), they don't call them precursors for nothing.
Best of 2018: A look back at the year in movies, TV, music and more »
With that in mind, Times staff writers and contributors are offering up 14 overlooked performances we'd most like to see enter the Oscar race. Film fans (and voters) take note: If you haven't seen these, you're missing out.
Yalitza Aparicio | "Roma"
'Roma' cast members discuss working with Alfonso Cuarón »
Alfonso Cuarón's astonishing "Roma" is arguably the film of the year, and it wouldn't be the masterpiece that it is without its center of gravity, Cleo, portrayed with a quietly glowing luminescence by first-time actress Yalitza Aparicio. Her empathy and care make Cleo the heart and soul of the family, but it's her personal journey the film takes us on — her experiences of heartbreak, loss, grief and love. Aparicio is compulsively watchable as Cleo goes about her daily routine, but the cracks in the veneer that reveal her deepest emotions and her demonstrations of solemn bravery are nothing short of riveting. — Katie Walsh
John Cho | "Searching"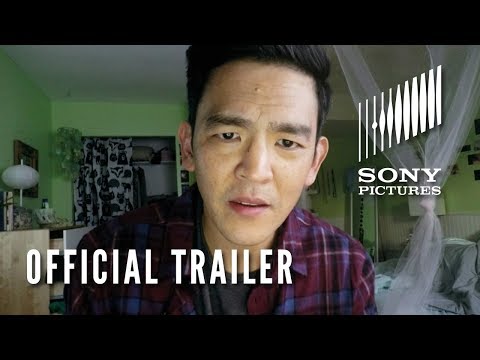 John Cho finds the vulnerability in the gripping low-budget thriller 'Searching' »
In the groundbreaking thriller "Searching," John Cho's work as David Kim, a single father who desperately attempts to find his missing daughter by tracing her digital footprint, is as refreshing as it is impressive. Because the film unfolds almost entirely on a computer screen, Cho is often asked to convey a roller coaster of emotions using only his face. And his expertly nuanced performance should permanently silence anyone who's ever questioned how expressive or magnetic Asian actors can be on screen (https://mashable.com/2017/09/11/asians-not-expressive-twitter/). The Spirit Awards nominated Cho for his out-of-the-box star turn, but this kind of achievement deserves even more recognition. — Ashley Lee
Toni Collette | "Hereditary"
How Toni Collette's turn in the year's scariest film lends 'Hereditary' its terrifying power »
Sleep on Toni Collette's riveting work in "Hereditary" and you'll miss the most shattering high-wire trick of the year: A woman caught in the grinding gears of filial love and resentment, an artist grasping for understanding and control, and a mother desperately piecing together a gruesome puzzle from within the jigsaw walls of her own family home. Writer-director Ari Aster's debut film closes in on its unsuspecting characters with masterful dread and menace, but it's the acutely human turns at its core that make the devastating emotional horrors hit home. Collette makes one of 2018's most difficult roles look easy. — Jen Yamato
Elizabeth Debicki | "Widows"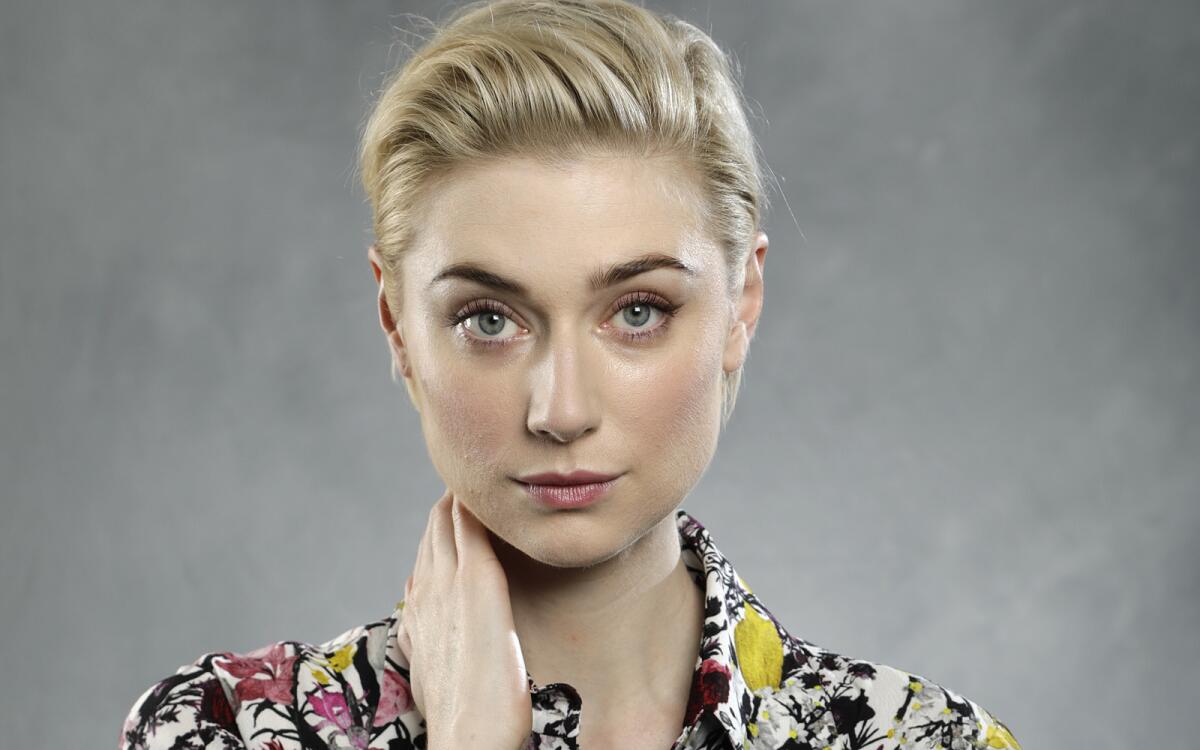 For Elizabeth Debicki, the set of 'Widows' was an ego-free bond of togetherness »
A trio of women evolve from unassuming wives to hardened criminals in Steve McQueen's heist thriller "Widows," a film which boasts a fully stacked ensemble led by the indomitable Viola Davis (also inexplicably overlooked this awards season). But it's Australian actress Elizabeth Debicki who often shines brightest as Alice, a seemingly superficial young working-class woman who'd previously been under the thumb of her harsh mother and abusive husband. Thanks to a minute attention to detail (that Polish accent!) and Debicki's ability to convey an entire range of emotions in a single look, Alice steals the show despite the cast's endlessly crafty competition. — Sonaiya Kelley
Kathryn Hahn | "Private Life"
Regina Hall | "Support the Girls"
Kathryn Hahn mixes drama and comedy to reveal the everyday messiness of 'Private Life' »
Playing average, everyday people doesn't often bring accolades, but if ever two actresses deserved to be recognized for just that it's Kathryn Hahn in "Private Life" and Regina Hall in "Support the Girls." Messy and raw, Hahn plays a woman dealing with infertility issues who will try anything — be it adoption, surrogacy or IVF. (She and her husband are labeled "fertility junkies" in writer-director Tamara Jenkins' sharp script.) Hahn vividly captures the out-of-control feelings of someone put in a position to reassess her marriage, her career, her desires, her feminism and herself. And "Private Life" brings heart and humor to a story of finding the strength to continue. Meanwhile, Hall's Lisa, the manager of a Hooters-like restaurant, is having one of those days where everything seems to go wrong all at once. Navigating the demands of an insensitive owner and the needs of a coterie of irrepressible waitresses, Lisa is just trying to keep everything working. With graceful sensitivity, Hall finds both the comic notes and emotional core in the struggle to hold on to a sense of self as the world swirls around you. — Mark Olsen
Ethan Hawke | "First Reformed"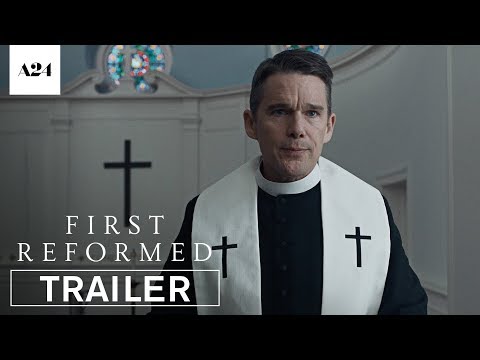 REVIEW: The bracing 'First Reformed,' starring a superb Ethan Hawke, resurrects Paul Schrader's career »
Ethan Hawke's restrained and devastating performance as a spiritually adrift pastor dominates every frame of writer-director Paul Schrader's "First Reformed." A former military chaplain whose son was killed in Iraq, Rev. Ernst Toller (Hawke) is haunted by loss and searching for redemption. His inner turmoil matches a world degraded by pollution and climate change. Pale and gaunt — as if every movement, thought and prayer is freighted with pain — Hawke delivers an indelible portrait of isolation and suffering. It is the finest work of his career, ideally suited to Schrader's vision of the enduring battle between the sacred and profane. — Jeffrey Fleishman
Russell Hornsby | "The Hate U Give"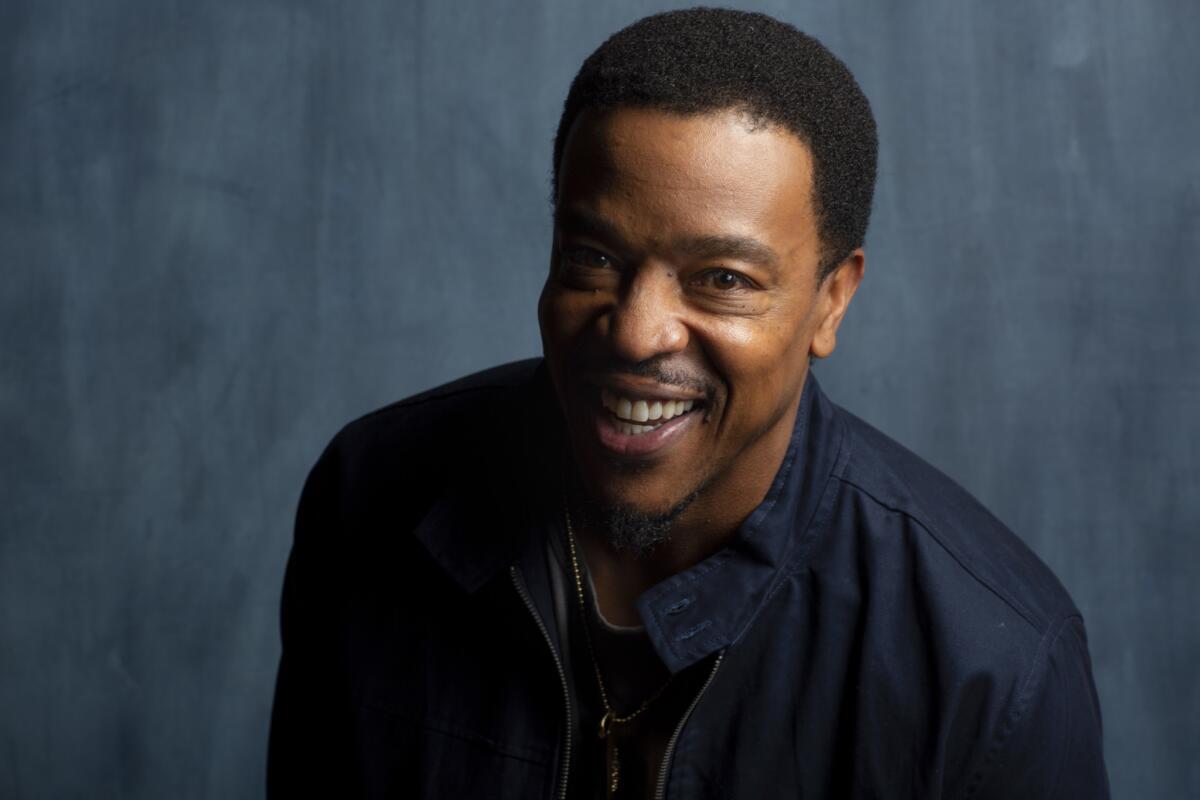 'What are you willing to die for?': Russell Hornsby discusses his breakout 'The Hate U Give' role »
After witnessing a white police officer shoot her unarmed black friend, Amandla Stenberg's teenage protagonist at the center of "The Hate U Give" seeks comfort in her father. As played with boundless sensitivity and unforced gravitas by Russell Hornsby, the ex-con-turned-family-man gently steers his daughter through the complicated emotions she's struggling with in the wake of the racially charged crime. Hornsby — who studied at the British Academy of Dramatic Arts and has spent the majority of his career working on television — finds the role that deserves to make him a star: The dad you can't help but wish would adopt you, instilling you with both confidence and grit while still loving you with abandon. — Amy Kaufman
Brady Jandreau | "The Rider"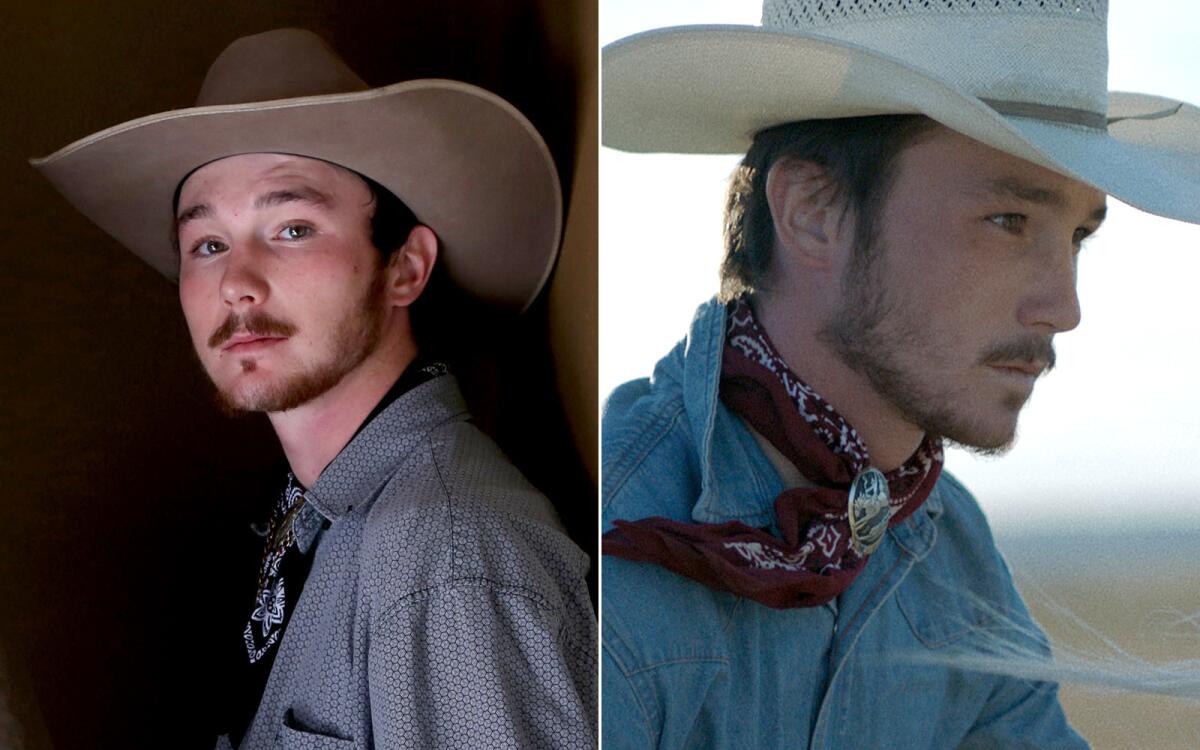 REVIEW: Chloé Zhao's cowboy drama 'The Rider' is a moving, lyrical tale of loss and recovery »
It would be easy to say that Brady Jandreau was simply playing himself in Chloe Zhao's lyrical, meditative drama "The Rider." After all, like his character — also named Brady — Jandreau is a former bronco rider who suffered a nearly fatal head injury during a rodeo competition. But that wouldn't do justice to the subtlety and quiet magnetism that the first-time actor brings to the screen. As he wrestles with the pain of no longer being able to do the one thing he loves above everything, Jandreau creates an authentic and moving portrait of masculinity in crisis and a way of life that is fading away. — Josh Rottenberg
Michael B. Jordan | "Black Panther"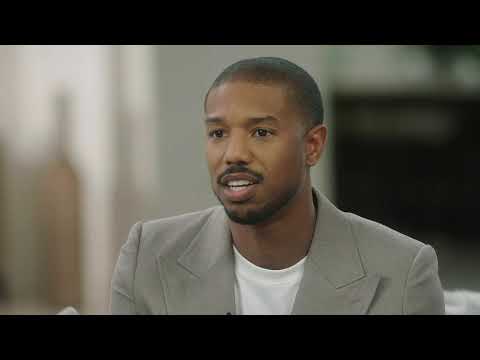 Michael B. Jordan discusses the important conversation of identity at the center of "Black Panther" and how that influenced the film's global reach. "It started a conversation I never knew I needed," he says.
Michael B. Jordan stays grounded through 'Black Panther's' success, 'Creed's' sequel and a bleak sci-fi vision »
Of all the smart choices director Ryan Coogler made with his stylish, politically charged Marvel movie, his best idea was hiring his "Fruitvale Station" and "Creed" star Michael B. Jordan to play the villain. As shrewd as he is angry, Jordan's Erik Killmonger is a different kind of bad guy: one whose tragic origin story and well-argued motivations make him at times more sympathetic than the stodgier, stingier hero. The actor brings real passion to the character of this outcast, who has a dangerous but fiercely logical vision for his native land. He makes sure that the debate that animates "Black Panther" isn't one-sided. — Noel Murray
Kelly Macdonald | "Puzzle"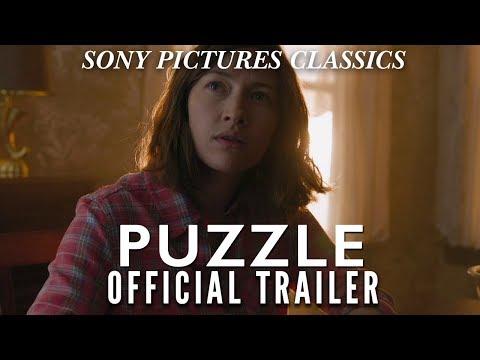 Kelly Macdonald makes an ordinary woman's life extraordinary in 'Puzzle' »
Some actors "act," emphasizing performance over empathy, while others, in some extraordinary way, simply become other people, disappearing completely into the widest variety of roles. Kelly Macdonald is one of the best of those, and in "Puzzle" she shows us what she can do on a bigger stage. The Scottish performer has shined in supporting work in everything from "Trainspotting" to "No Country For Old Men" but "Puzzle" is her first starring role and she takes on the part of a housewife discovering unlooked-for aspects of herself in a way that manages to be both delicate and deeply felt. — Kenneth Turan
Jesse Plemons | "Game Night"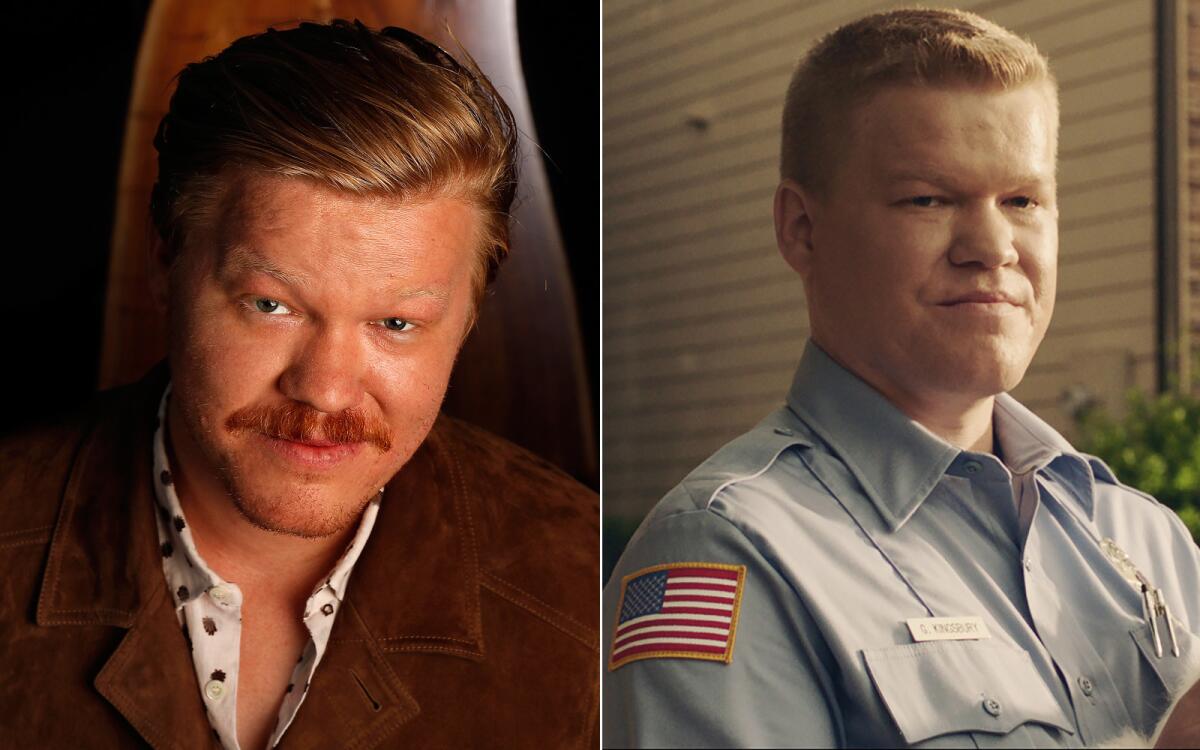 REVIEW: Jesse Plemons has a few squirmingly funny scenes as the super-awkward neighbor in 'Game Night' »
Oscar voters love broken characters. Maybe they're grieving the loss of a loved one (Natalie Portman in "Jackie"), the abandonment of principle (Bryan Cranston in "Trumbo") or the death of jazz (Ryan Gosling in "La La Land"). The reason isn't important. What matters is we feel their pain. So why isn't Jesse Plemons getting any awards season plaudits for his brokenhearted next-door neighbor in "Game Night"? Yes, that's a rhetorical question. "Game Night" being a comedy almost disqualifies Plemons from the get-go, despite the fact that his creepy, dead-eyed, brilliantly awkward turn is a stone-cold master class in comic timing and character work. So, OK, ignore him. Paul Thomas Anderson, Martin Scorsese and Steven Spielberg have all cast Plemons in recent films. They know what they're doing, even if voters don't. — Glenn Whipp
Michelle Yeoh | "Crazy Rich Asians"
'Crazy Rich Asians': Michelle Yeoh has 'waited a very long time' for a movie like this »
Constance Wu's sparkling star turn is the relatable core at the heart of what was arguably the year's biggest sleeper hit, "Crazy Rich Asians," but her journey to self-discovery and true love wouldn't be anything without a formidable rival to challenge a particularly Western worldview. That's where Michelle Yeoh's Eleanor Young steps in and leaves an effortlessly elegant stamp on the picture. Eleanor is very, very rich. She's also anything but crazy. Best known for her action work — and already robbed of an Oscar nomination once in her career for 2000's celebrated "Crouching Tiger, Hidden Dragon" — Yeoh keeps her physicality restrained and instead lets every steely-eyed gaze, every withering observation and even her mere presence in a room register Eleanor's immense intimidation factor. A potential mother-in-law from hell? In Yeoh's hands, it's never that simple. — Geoff Berkshire
Steven Yeun | "Burning"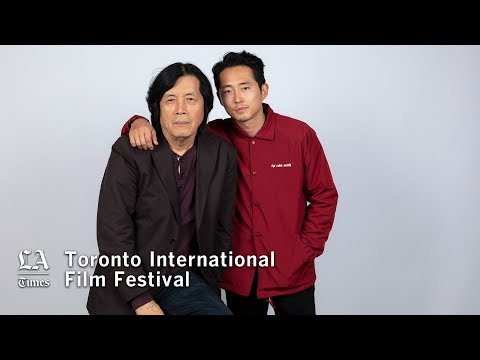 Two years after 'The Walking Dead,' Steven Yeun's film career is 'Burning' »
A young man of leisure, maddeningly polite yet shockingly devoid of empathy, Ben must be one of the year's most insufferable screen characters. But as played by the hypnotically unnerving Steven Yeun (who won the Los Angeles Film Critics Assn.'s supporting actor prize), he is also one of the most mysterious and magnetic. Is Ben an arsonist? A serial killer? A run-of-the-mill sociopath? Yeun, doing more with a yawn or a chuckle than some actors manage with an entire performance, keeps every option in play. He incarnates a void and makes it impossible to look away. — Justin Chang

Get the Indie Focus newsletter, Mark Olsen's weekly guide to the world of cinema.
You may occasionally receive promotional content from the Los Angeles Times.