There's a lot of pop culture to sort through week after week. Times staff writer Chris Barton offers his take on what's up and what's down in music, movies, television and just about anything else out there that's worth considering.
UNDERRATED
Basia Bulat's 'Good Advice'
The Canadian artist previously known for autoharp-backed folk reaches for her own brand of infectious pop on her just-released fourth album with the help of producer Jim James from My Morning Jacket. While her voice flirts with a warbly buoyancy that can recall Belinda Carlisle, her songwriting is an irresistible blend of lush pop and effervescent R&B with tracks such as the undeniable "La La Lie" and the gospel-tinged "In the Name Of."
'Blank on Blank' on PBS
There's something beautifully poignant about this series, which combines archived interviews from a variety of pop cultural forces with understated yet expressive black-and-white animation. Although watching thoughtful conversation re-imagined and set in motion from the likes of Joni Mitchell and Carol Burnett is inspiring, it's seeing the words of those we've lost such as David Bowie, John Coltrane and Philip Seymour Hoffman come back to life that truly lingers.
OVERRATED
HBO's 'Animals'
For those looking for the logical end point of the explosion of the awkward over-sharing comedy that's become the norm of late, look no further than this otherwise promising newcomer. An animated series that proves that New York City's animals can be every bit as self-obsessed, vulgar and unpleasant as its human counterparts, the show wastes a cast of alt-comedy voices that includes Marc Maron and the Duplass brothers for a mix of easy and over-the-top gags that forget to be funny.
Joey Alexander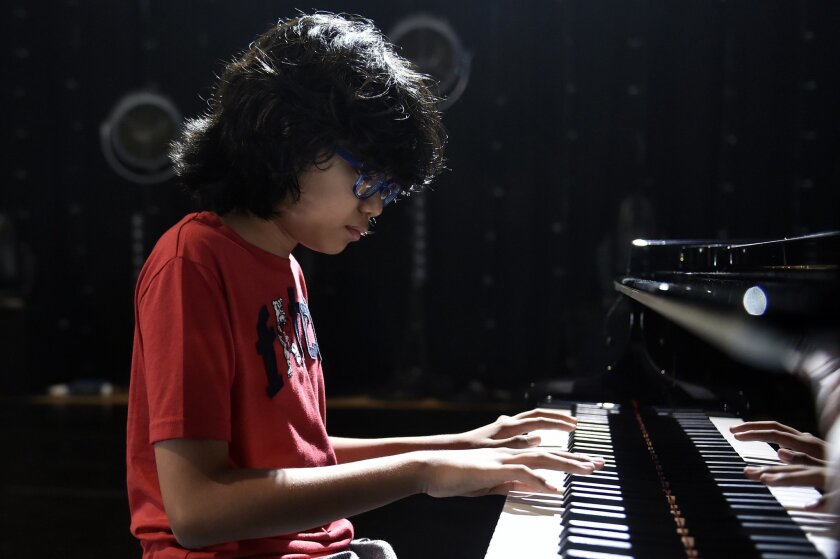 There are few who would find the negative in the feel-good story of a phenomenally gifted piano prodigy on the cusp of multiple honors in the jazz category at the Grammy Awards, but let's consider the implications of all this acclaim. While the 12-year-old shows remarkable interpretive grace with standards on his debut, "My Favorite Things," singling out such a young talent over artists who have spent their adult lives stretching their music into new ground feels like a harsh misstep.
---