Summer movie survey: Four indie debuts worth watching out for
The Sundance Film Festival has been a launching pad for countless filmmakers over the years, from Steven Soderbergh and Nicole Holofcener to Ryan Coogler and Quentin Tarantino.
Similarly bright futures may await four first-time filmmakers from the 2018 edition, whose notable debuts will make their way to theaters this summer.
With fresh voices, distinct styles and bold themes this quartet exemplifies the variety on display in Park City, Utah, each January.
FULL COVERAGE: 2018 Summer Movie Sneaks »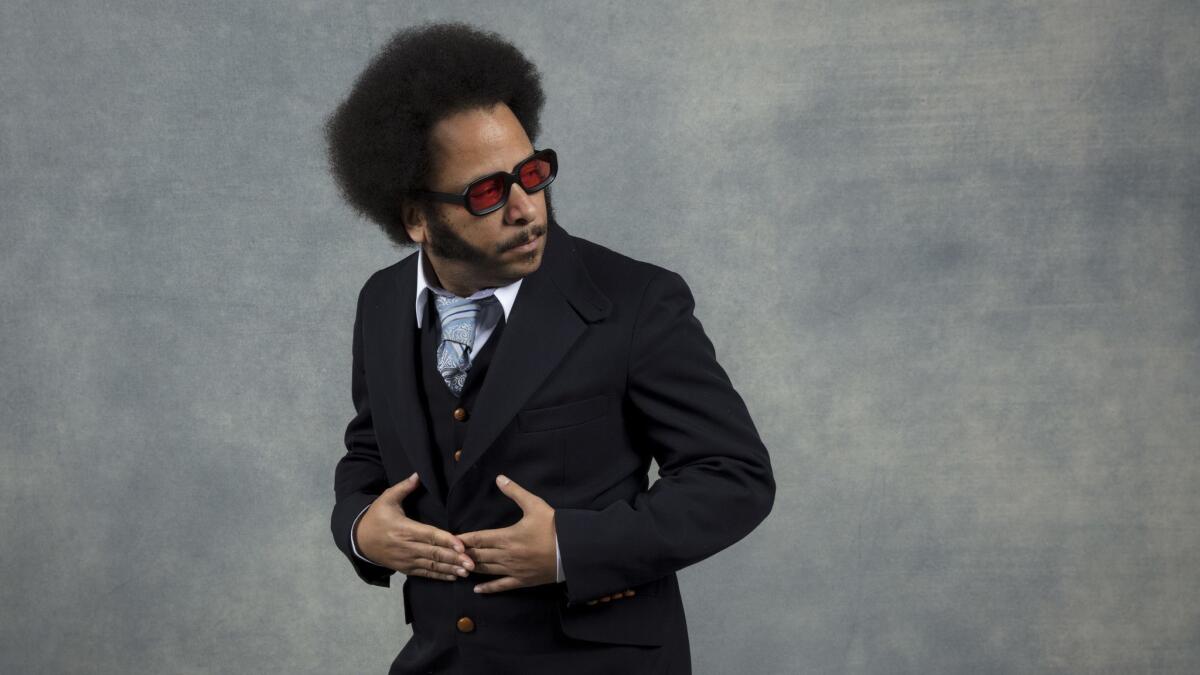 Boots Riley, "Sorry to Bother You" (July 6)
With a cast led by Lakeith Stanfield, Tessa Thompson and Armie Hammer, the directorial debut of the Coup musician Riley hits viewers with a surreal satire of corporate culture, ambition, the art world and more in the Bay Area.
For Riley, making a movie provided a new creative outlet. "This is something where I get to like kidnap you for an hour and forty-something minutes and plunge you into my world, and take you on this ride," Riley said of the movie. "And so then I get to populate this world with all the details I want.
"With music, you make a song and even if someone likes it a lot, other stuff is happening. You might get their full attention the first time they play it, but afterwards they listen to it while they're washing the dishes or while they're trying to get a girl's phone number or whatever. And though they may play that song for more time in their life than a movie, it's not as intense of an experience as a movie is."
One-sentence pitch: "An absurdist dark comedy with magical realism and science fiction inspired by the world of telemarketing."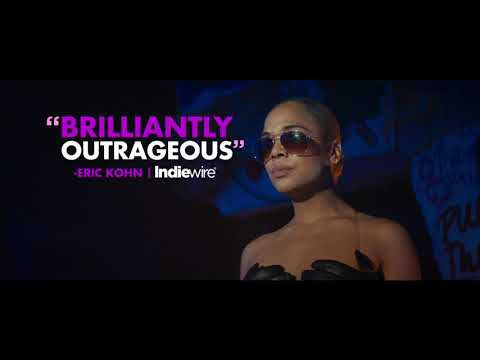 In an alternate present-day version of Oakland, telemarketer Cassius Green discovers a magical key to professional success. "Sorry to Bother You" is directed by Boots Riley and stars Lakeith Stanfield, Tessa Thompson, Armie Hammer, Terry Crews and S
Major influences: "Emir Kusturica's 'Black Cat, White Cat' and 'Underground'; Sergei Parajanov, from the composition he had in certain places; Kubrick; a Paul Schrader movie called 'Mishima.' They're translated through one, my eyes; two, what we're able to accomplish with what we have; and three, how they would work in the story."
Sundance experience: "It went somewhat like we expected it to in the sense that I was pretty confident that nobody had seen a movie like this before. I knew we had actors that everyone wants to see what they're going to do next and I knew that they gave amazing performances, and I knew that the movie was compelling. So I hoped that all those things would lead to like a fifty million dollar sale or something like that. [At] our premiere most of the audience was Sundance donors... they were not as lively of a crowd as we had since. I was sitting in my seat like a nervous wreck."
What's next: "I know I'll have my next movie funded. I don't know what I can talk about yet. But I'm writing a pilot and I'm writing a feature. So basically I'm able to do whatever I want. They're both going to be great."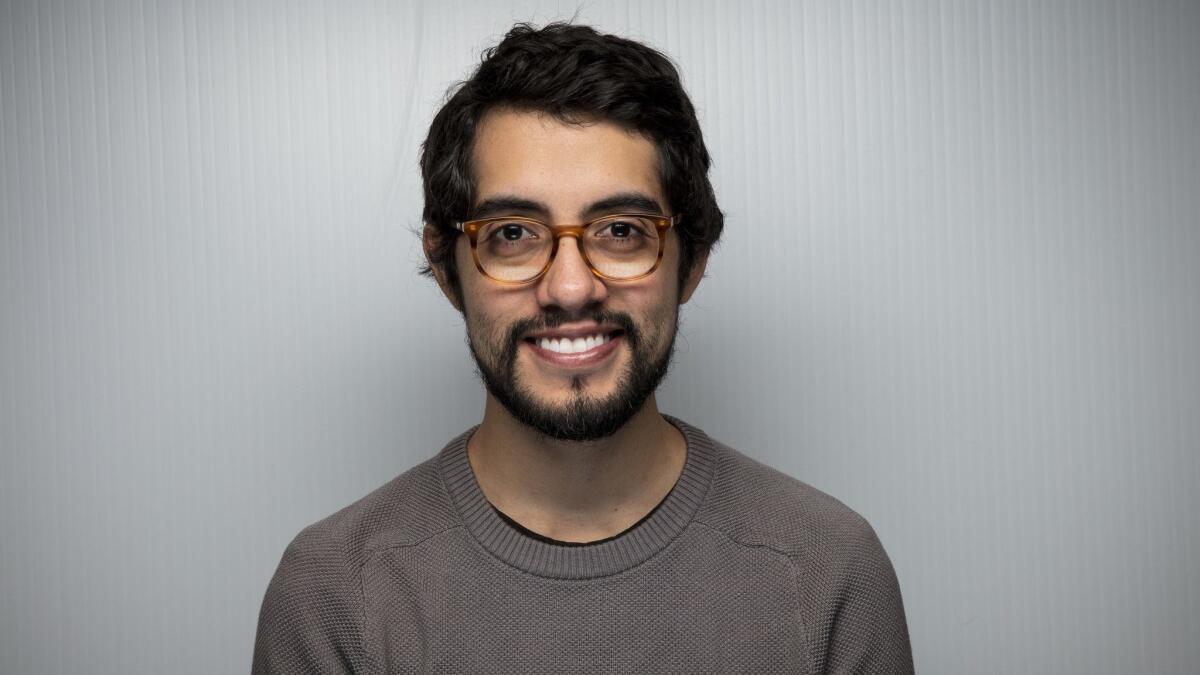 Carlos López Estrada, "Blindspotting" (July 20)
Written by the film's two stars, Rafael Casal and Daveed Diggs, "Blindspotting" is set within a rapidly gentrifying Oakland, grappling with a complex web of issues including police violence and what it means when the corner market starts selling upscale green juice. Without ever becoming a full-blown musical, the film maintains the rhythms of spoken word and exists within a tone of stylized naturalism.
Estrada already had extensive experience directing music videos and theater when he first made music videos for Diggs' rap group Clipping before the performer's award-winning success in "Hamilton." That led to the collaboration with Diggs and Casal on "Blindspotting."
"You're jumping from borderline slapstick comedic scenes to incredibly profound dramatic moments," Estrada said of the biggest challenge in making the film. "Being able to translate that to images, to handle that responsibly to make sure that both aspects of the story came across and it was a movie that felt real — it was a movie that felt colorful, as Oakland does — but that it also didn't feel like the lighter elements were subtracting or detracting from the stronger thematic ideas that Daveed and Rafa wanted to get across."
One-sentence pitch: "I describe it as a movie about identity, [it's] a love letter to a city as much as it is documentation of a very unique friendship between the two main characters."
Major influences: "'Do The Right Thing'; 'Friday'; 'Jackie'; 'The Shining.' On paper if you see those movies as inspiration you'd say this is just a recipe for disaster. It took a lot of work, a lot of conversations to thread those together and make sure that hopefully all of the moments feel warranted and earned."
Sundance experience: "Going there with your first film, and as an opening night film — having people talk about it, having conversations about it on the street — I couldn't think of a more surreal experience."
What's next: "Getting off a project that became so personal … I want to be sure that whatever I end up doing next will allow me to explore creative possibilities the way 'Blindspotting' did."
Aneesh Chaganty, "Searching" (Aug. 3)
Director and co-writer Chaganty got his start as an in-house filmmaker at Google, working on a wide variety of projects. That connection to technology found a deeper expression with his debut feature, which tells the story of a father (John Cho) frantically trying to find his missing teenage daughter via multiple devices and screens.
The film attempts to capture the breadcrumb trail of information left across different platforms and social media websites, and the skewed reconstruction of trying to pull it all together. In setting the film across a few specific days, Chaganty said he and co-writer Sev Ohanian were aware of how specific and time-stamped the movie would come to seem.
"We had this debate a lot while we were writing it," Chaganty said. "And ultimately we realized that technology moves so quickly that basically five months after this film, or even the day after we wrapped this film it would become a period piece because inevitably some app would update. Or Facebook would go through a little makeover or Google might change a button. At the end of the day we're not telling a story about that."
One-sentence pitch: "It's a very classic thriller told in a very unconventional way: The classic part is it's about a dad searching for his missing kid and the unconventional part is that the whole movie takes place on his daughter's laptop as the dad breaks into his daughter's computer to look for clues."
Major influences: "We watched anything that was related to a kidnapped child … anything in that vein of missing person thriller and studied beats that worked, beats that didn't. Then we started watching every single piece of content that ever took place on a computer screen. Every single Google commercial, 'Unfriended,' a couple of indie films that also took place on computer screens. There's a 'Modern Family' episode, a really great short film called 'Noah' ... we watched every one of these to see what they did successfully and unsuccessfully."
Sundance experience: "I wanted to go to Sundance ever since I saw the Sundance 'Entourage' episode when I was in early high school … it's always been the capital-D dream. That was always the dream, but to be quite honest it was not something I expected. At the end of the day I was concerned: Our movie takes place on a computer screen — What are people going to say? We didn't really know."
What's next: "What I can say is it's another thriller, not on a computer screen, and it's about a parent and a child. It's like a half-Hitchcock movie, half ultra-thriller. Our next step is just to see if anyone wants to make the movie with us. And if they want to make it the way we want to make it. The coolest part of the last few months is it feels like it might."
Ari Aster, "Hereditary" (June 8)
Starring Toni Collette, Gabriel Byrne and Ann Dowd, along with young actors Alex Wolff and Milly Shapiro, "Hereditary" follows a family experiencing a period of unusual, seemingly supernatural, events. In some ways the less a viewer knows about the movie heading into it, the better, but prepare to be very freaked out.
Though he is reluctant to be seen strictly as a genre filmmaker, Aster noted that he likes how much room there is to operate within the space of genre storytelling.
"I think you can be generous as a genre filmmaker," he said. "What excites me about genre is it comes down to catharsis, and there are demands that are sort of held over genre films. I find those challenges fun. And I love set pieces. Ideas begin for me with set pieces and the films typically grow out of those for me. That was definitely the case with this one."
One-sentence pitch: "I have from the beginning been describing the film as a family tragedy that evolves into a nightmare. Sometimes I'll even just [say it's] about a family that goes to hell."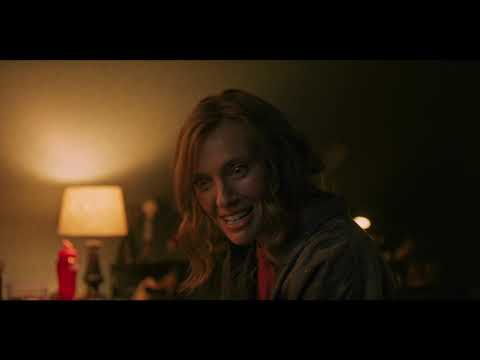 Milly Shapiro, Toni Collette, Gabriel Byrne and Alex Wol star in "Hereditary."
Major influences: "As far as the camera, I was thinking about [Stanley] Kubrick and 'The Shining' and I was thinking about Peter Greenaway, who is a filmmaker I actually find really upsetting and I don't love his films but I do find them very haunting. He does something deeply clinical and artificial in a way that really disturbs me. Nicolas Roeg is someone I was thinking about tonally. Mike Leigh is maybe my favorite filmmaker. I definitely showed a few of his films to the crew before we made the film to get them in the spirit of what I want to do. And there were a lot of Japanese ghost movies that were on my mind, like 'Kwaidan' and 'Onibaba' and 'Ugetsu' — Mizoguchi is a filmmaker I'm kind of obsessed with."
Sundance experience: "I think it's any American filmmaker's dream to have their first film premiere at Sundance. I was a nervous wreck before we screened the film. The visual effects weren't finished and the sound wasn't finished. It just felt very unpolished to me and I was kind of obsessed by those things. So first and foremost it was a huge relief. To watch it with an audience who were really in the grip of the film — there were people screaming and leaving the theater and people audibly upset throughout — it was really a wonderful experience."
What's next: "It's been really amazing working with [distributor] A24 and seeing how the movie is being marketed. If anything, it just became clear that I was going to have the opportunity to make another one, and that probably will be the goal for the rest of my life: To just keep earning the right to make the next one."
READ MORE: See the full list of summer release dates »
SIGN UP for the free Indie Focus movies newsletter »
Follow on Twitter: @IndieFocus
Get the Indie Focus newsletter, Mark Olsen's weekly guide to the world of cinema.
You may occasionally receive promotional content from the Los Angeles Times.