'Mudbound' tops Mark Olsen's 10 best films of 2017
It's as if the movies answered our call. In a year that has seemed long and confusing, movies became an unexpected centering point, a beacon. As the era of "Peak TV" has toppled over on itself, cinema at least partly took back the reins of cultural conversation. Amid an ongoing onslaught of news and information, the idea of genuinely focusing on something else for a few hours often seemed the better thing to do.
Going back to January's Sundance Film Festival, which coincidentally overlapped with the presidential inauguration, the movie year has been locked in a strange push-pull with current events and the real world. The world on-screen became a renewed source of reflection, both by presenting differing views and allowing for a focal point of contemplation. From the hypnotic horror of "Get Out" on through the eccentric wisdom of "Star Wars: The Last Jedi," contemporary reality was filtered through cinematic storytelling this year to allow people a moment to get outside their own heads while also doing some free and deep thinking.
And indeed one of the things I have been thinking about most while looking back on my year in movies is the audience, or more accurately audiences, those random roomfuls of other people with whom I shared in something. Laughing, screaming, rapt, anxious — the communal aspect of moviegoing took on a deeper resonance.
It must be noted here that three titles in my top 10 were released by the streaming platform Netflix, which has a contentious relationship with theatrical exhibition. "Mudbound," "The Meyerowitz Stories (New and Selected)" and "Okja" are all proper movies, meant to be seen big and bright and loud to take in the fine-tuned details of picture, sound and performance. That too few people got the opportunity to see them that way does not lessen their individual achievements.
On-screen this year we saw families struggle, the lonely feel seen and heard, sons and daughters come to understand their fathers and mothers, girls rise to help, men realize they can no longer be the center of the world and the dreamers' dreams come true.
On an entirely personal level, going to the movies made me feel better this year. I will continue to think of these movies, even as I also continue to think of those audiences, those people, those shared experiences. I am grateful to these movies for bringing me closer to others, on-screen and off. It won't be the movies that get us through. It will be us, together.
1. "Mudbound" (Dee Rees)
A rich and vivid American tapestry, as directed and co-written by Dee Rees, "Mudbound" nimbly captures the epic impact of class, race and war by homing in on the details of two families thrown together by circumstance in rural Mississippi around World War II. With complexity and clarity, Rees acknowledges that sometimes people give in to their worst impulses as others struggle to be something more, something better.
2. "The Shape of Water" (Guillermo del Toro)
A madcap mélange of genres – monster movie, Cold War espionage, romantic melodrama and more – "The Shape of Water" is an elegant tale of love and transformation. Filmmaker Guillermo del Toro leads a fully committed cast through a story as heartfelt as it is fanciful.
3. "The Florida Project" (Sean Baker)
Sean Baker crafts a neorealist take on "The Little Rascals" as a group of young scamps, including the delightful discovery Brooklynn Prince, make the best with what they have among rootless roadside motels in the shadow of the Magic Kingdom. A spirited story on the precious fragility of innocence.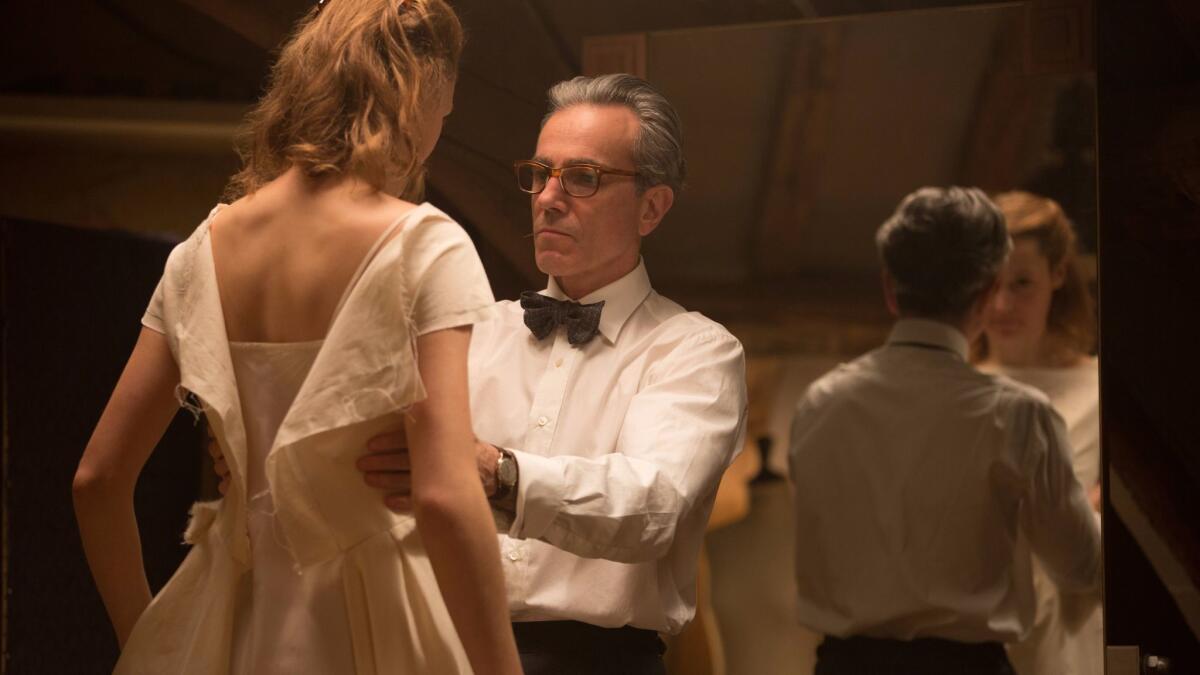 4. "Phantom Thread" (Paul Thomas Anderson)
A 1950s London fashion designer has to loosen up his regimented ways when a willful young woman enters his life. A beguiling distillation of the struggle for balance between the externals of work and the internals of emotional life, Paul Thomas Anderson's film has a central trio of witty, wonderful performances by Daniel Day-Lewis, Lesley Manville and Vicky Krieps.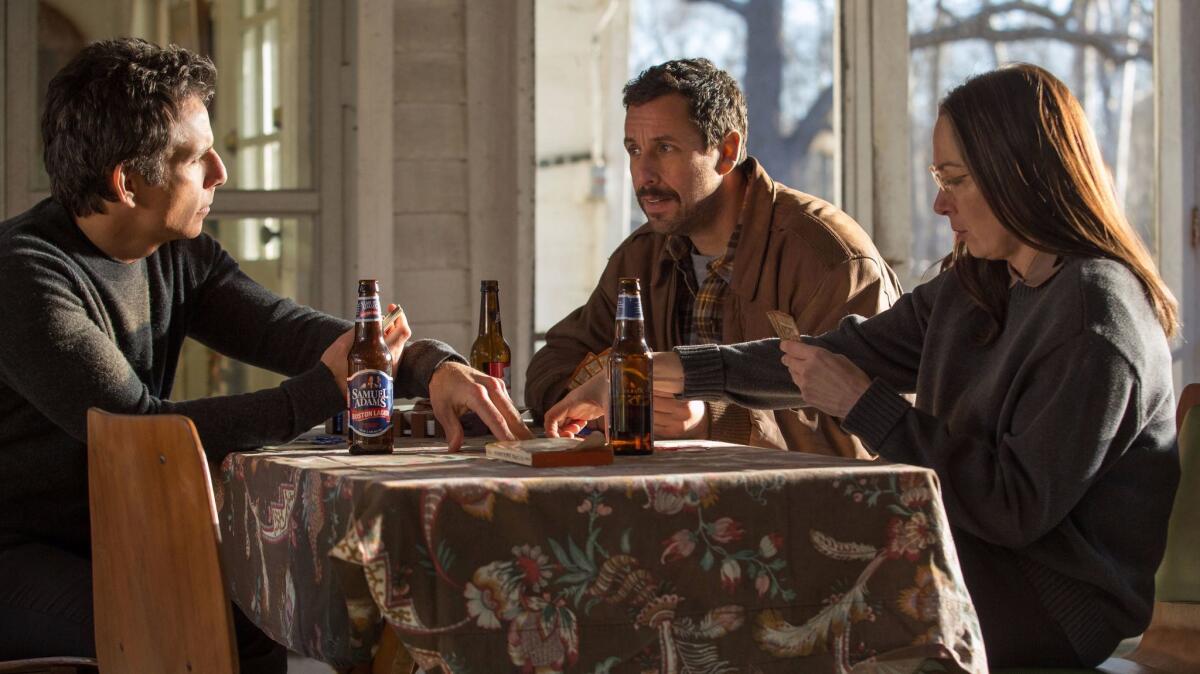 5. "The Meyerowitz Stories (New and Selected)" (Noah Baumbach)
The latest from writer-director Noah Baumbach at first seems like a light family comedy but slowly becomes something much deeper, an intimate look at how behaviors travel from one generation to the next. A filmmaker of great emotional insight and immense technical craft, Baumbach conveys it all with an off-handed ease.
6. "Lady Bird" (Greta Gerwig)
The travails of leaving the nest concern "Lady Bird," as the complex dynamics between a mother and a daughter make for a fresh story of growing up and moving forward. Longtime indie lynchpin Greta Gerwig makes her solo feature debut as writer and director and while one hopes not to lose her sparky screen presence as an actress, her voice as a filmmaker feels even more vibrant.
7. "Okja" (Bong Joon Ho)
A young girl leaves the idyllic Korean countryside to retrieve a genetically engineered oversized superpig, who has become her best friend, from the clutches of villainous businesspeople. With a chaotic, madcap sensibility, filmmaker Bong Joon Ho tackles ideas of corporate responsibility, human intervention and what really matters in this wild world with charm and lightness and some of the year's nimblest action set pieces.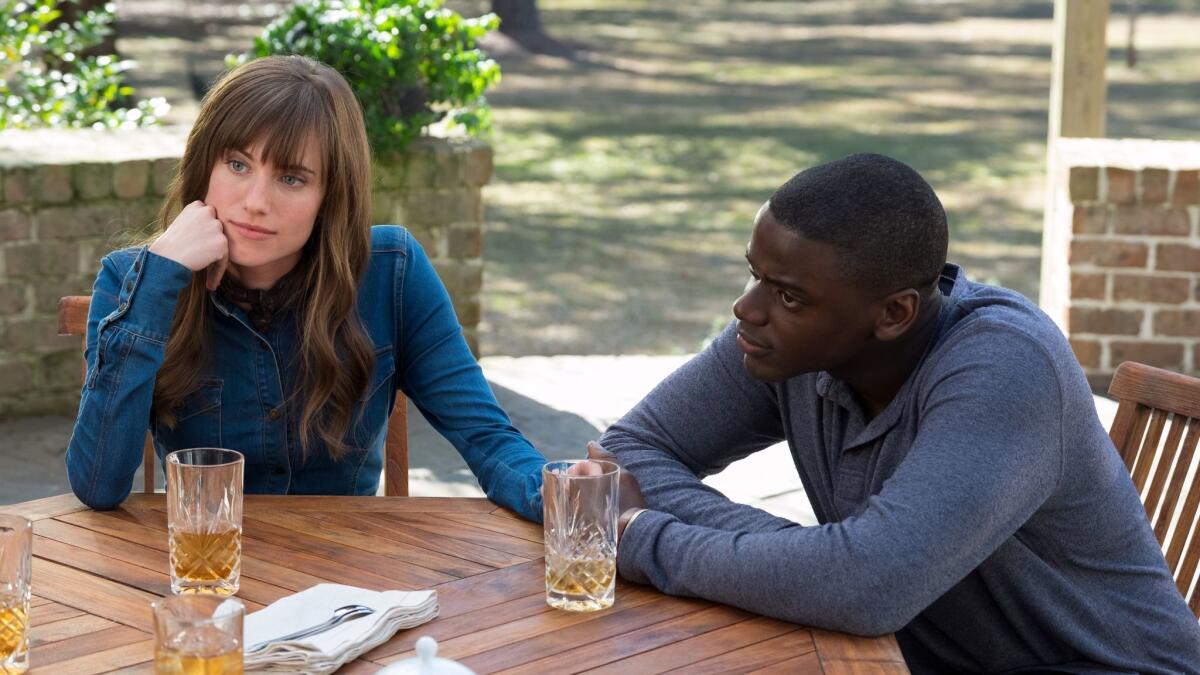 FULL COVERAGE: Year-end entertainment 2018 »
8. "Get Out" (Jordan Peele)
A horror movie and deft social satire, "Get Out" announced Jordan Peele as a filmmaker with the ability to entertain, provoke and make something connected to the elemental here and now. The nagging feeling of being willfully misled and the intuitive psychological terror of "The Sunken Place" tapped into something very real in the year 2017, as the film gained added power from the communal experience of seeing it with an audience.
9. "The Disaster Artist" (James Franco)
What could be a dismissive, irony-stenched goof on the making of Tommy Wiseau's notorious disaster-piece "The Room" turns out instead to be something warm, celebratory and triumphant. Directed by and starring James Franco, the movie is a joyful tribute to creativity, friendship and perseverance, making the most of what you've got.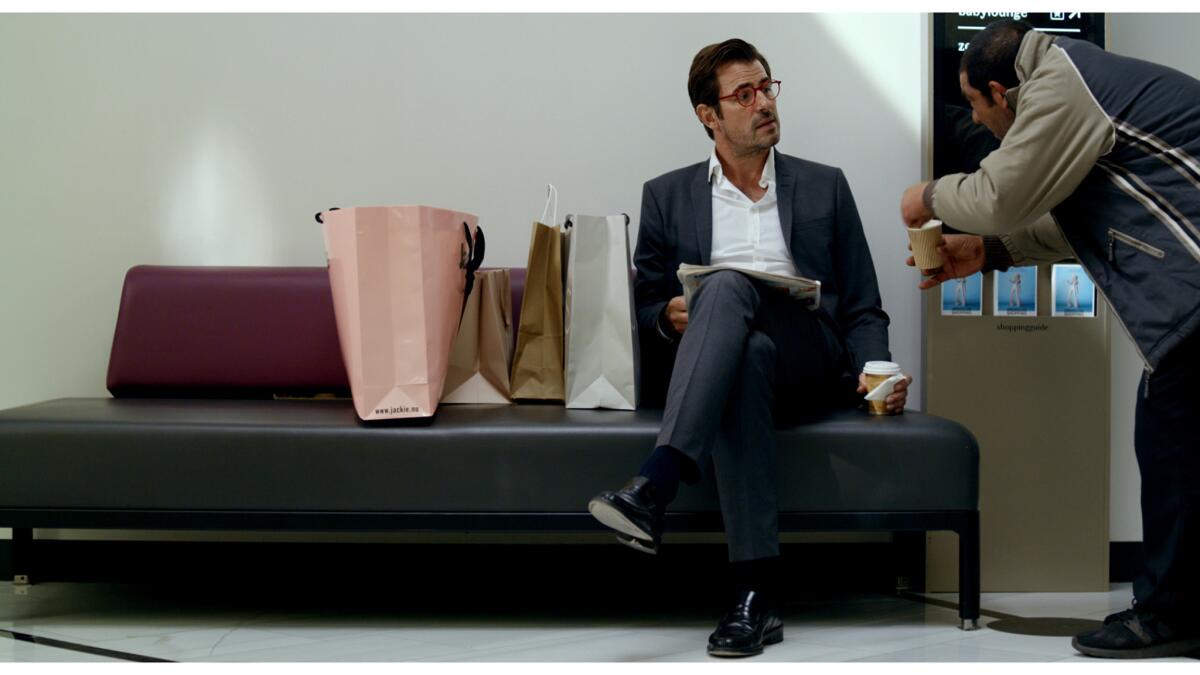 10. "The Square" (Ruben Östlund)
The ways in which men unthinkingly wield their privilege and power make for a slippery satire in the hands of Swedish filmmaker Ruben Östlund. Aided by a sly supporting turn by Elisabeth Moss, the film's lead performance by Claes Bang as a man clumsily brought low by his own ego only gained in resonance as the year went along.
And another 10 that could easily have been slotted in somewhere (alphabetical): "The Big Sick," "Call Me by Your Name," "Dunkirk," "I, Tonya," "Ingrid Goes West," "Logan," "The Lost City of Z," "Nocturama," "Personal Shopper," "Star Wars: The Last Jedi."
The worst: I'll declare a tie between two movies of vastly different scale — "Justice League" and "Breathe" — that I dislike and somewhat resent for largely the same reasons. Both seem like an incredible waste of resources both in front of and behind the camera, in service of projects that feel less about imagination and creative expression than conforming to preconceived notions of the action movie or prestige picture. I'd rather see footage of everyone involved at lunch than the finished films they made.
ALSO
Kenneth Turan's best films of 2017 include 'The Shape of Water' and 'The Post'
'Call Me by Your Name,' 'The Florida Project' lead Justin Chang's 12 best films of 2017
Get the Indie Focus newsletter, Mark Olsen's weekly guide to the world of cinema.
You may occasionally receive promotional content from the Los Angeles Times.