'Alive Inside' illustrates music's joyous power for dementia patients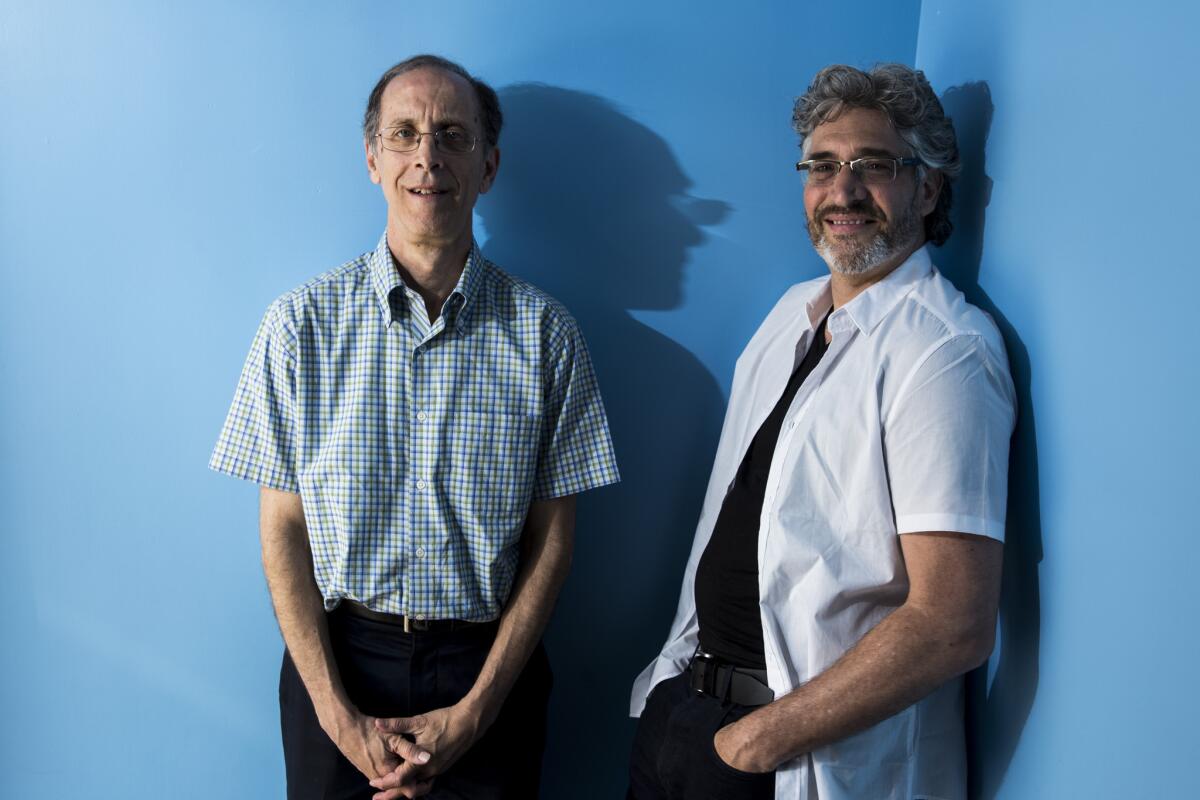 One of the most joyous moments in "Alive Inside," a documentary exploring how music helps reawaken memories and emotions in dementia patients, occurs when a nursing-home resident with dementia reacts to hearing his favorite music.
Henry Dreher, 94 at the time, had been spending his days sitting in his wheelchair with his head hanging down. Then social worker Dan Cohen, founder of the nonprofit organization Music & Memory, which brings personalized music to the elderly and infirm, puts headphones on Henry and plays some Cab Calloway on an iPod.
Dreher's eyes open, his face lights up and he starts singing along with the music.
"Henry reacted the same way to music for four years until he passed," said Cohen, adding that the music therapy doesn't work with every patient with dementia.
"It will work from 30 to 60% of the time," Cohen said. "Sometimes with advanced dementia, they can't tell us what songs they like and there is no family or anybody to tell us what they liked. And we haven't figured it out. I hope [families] start picking out those playlists earlier in life and don't wait until someone is no longer able to communicate."
In 2012, Cohen and the film's director, Michael Rossato-Bennett, posted a six-minute clip of Henry on the Music & Memory website in hopes that they would get funding needed to complete the movie. It went viral, attracting 7 million views in one week. Donations started pouring in. With private funding, grants and a Kickstarter campaign, they were able to complete "Alive Inside," which won the Audience Award in January at Sundance. The movie opens in Los Angeles on Friday.
Currently more than 600 nursing homes in 45 states are Music & Memory certified, with 19 of those in California.
Cohen, who is a social worker with a background in high-tech training and software applications, heard a journalist talking in 2006 about how iPods had become ubiquitous.
"I Googled iPods in nursing homes," Cohen said. "Even though there are 16,000 nursing homes in the U.S., I couldn't find one using iPods. I called my local nursing home in Long Island and said I know that music is the No. 1 recreation activity, can I see if there is any added value if we totally personalize music? They said, 'Sure.' I came with my laptop and a few iPods. It was a definite hit with the residents."
He was enthusiastic, but his friends weren't convinced.
"They would go, how nice, you are bringing old people music," Cohen recalled. "I thought if I could only get this on film to show people directly. At the time I had been introduced to the Shelley & Donald Rubin Foundation in New York. I said, 'Do you know a filmmaker?' And they said, 'We have a guy who has done stuff before for us.' That is how it started."
Rossato-Bennett was not prepared for what he saw when he went with Cohen to the Long Island nursing homes where Cohen volunteered.
"I have never seen music be so profound in bringing people solace," the director said. "I would like to call it a life line, something they can follow. Music provides not just a melodic line or a sound track to their life, but the melodies and the rhythms create a path these people can follow because they have such a hard time navigating."
Henry's visceral response, Rossato-Bennett said, illustrates that there are "parts of our being that are deeply alive in these incredibly compromised situations."
"Alive Inside" also examines the difficulties Cohen faced when he talked to nursing homes about introducing personalized music to dementia patients.
"There's a lot of reluctance to change the standard operating procedure," he said. "Nursing homes are over-stressed every year. They are told you have less money to provide the same level of service."
The music therapy, Rossato-Bennett said, "is inexpensive, and what it does it create empathy on both sides of the equation. We are trying to bring younger people and older people together. We are trying to bring families together."
Rossato-Bennett said personalized music is not just about "putting headphones on somebody's head. It is about asking them what they are feeling, what they are seeing and keeping the conversation going because connection is actually one of the things that has [been] scientifically proved to keep people with Alzheimer's alive and awake even longer."
Get the Indie Focus newsletter, Mark Olsen's weekly guide to the world of cinema.
You may occasionally receive promotional content from the Los Angeles Times.