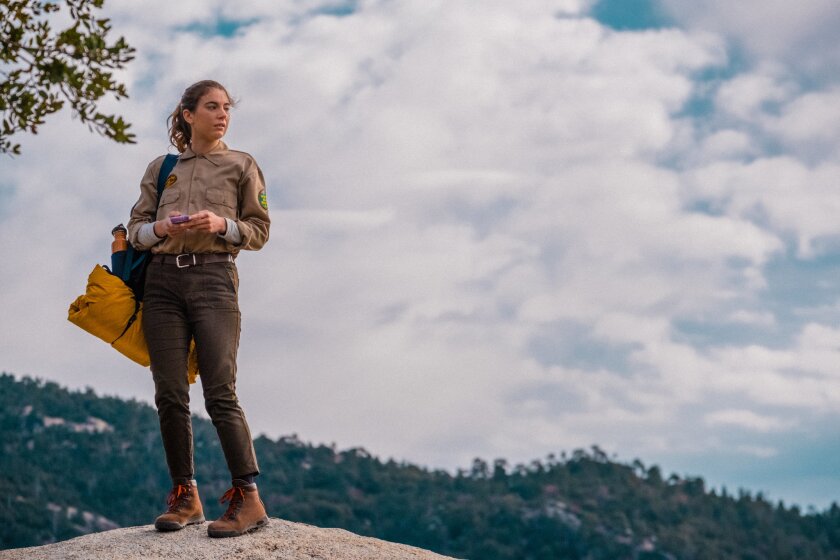 Roxanne Benjamin has become a reliable name in the independent genre space, bringing sharp scares while working as a producer, writer and director involved in the anthology projects "V/H/S," "Southbound" and "XX."
With "Body at Brighton Rock," which is now available on VOD and in a limited theatrical release, Benjamin makes her feature debut as writer and director with the story of a seasonal park employee named Wendy (Karina Fontes) who finds herself lost and stranded overnight in the woods. She's left to keep watch over a dead body as she waits to be rescued.
In his review for The Times, Noel Murray noted, "the movie's last 10 minutes or so are genuinely white-knuckle, all the way up to a chilling twist ending."
Benjamin stopped by for a conversation on The Times' entertainment podcast "The Reel" that will publish this week.
She described the film as an "existential survival thriller" and noted that the production of the movie became an endeavor unto itself. The movie was shot over 11 days, with a day-and-a-half lost to a windstorm so severe that a new category of storm was created to describe it. Then, Benjamin blew out a disc in her back and had to have surgery that affected her post-production schedule.
Yet the movie combines a relatively straightforward story with an encroaching sense of foreboding that becomes more and more complicated as the action unfolds.
"I think that's why people gravitate towards horror and genre and thriller fare during times of societal and political unrest," Benjamin said. "It's allowing us to experience the release of tension and fear in a somewhat safe space. It's almost like if you add too much reality into the genre stuff that you're making, people get a little uncomfortable with it because it's reminding them of the real world and what's happening outside — and that's what they're trying to escape from."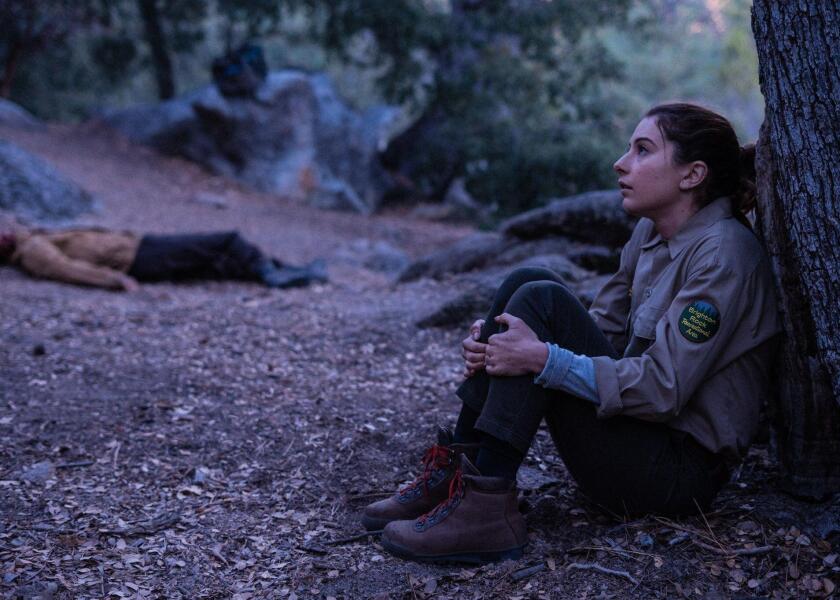 For a low-budget thriller that gets maximum use of its outdoors setting, one piece of production value that couldn't be faked is a scene involving a live bear. And while that might seem incredibly complicated, Benjamin said the requisite logistics were a relief.
"The bear ... was the easiest part of the shoot," she said, noting that the amount of planning that goes into working with a bear is specifically so that there are no surprises during filming.
"The bigger problem with shooting the bear," Benjamin added, "was honestly, he's so freaking cute."
SIGN UP for the free Indie Focus movies newsletter »
Follow on Twitter: @IndieFocus
---