Popular film Oscar might have made nominations morning a mess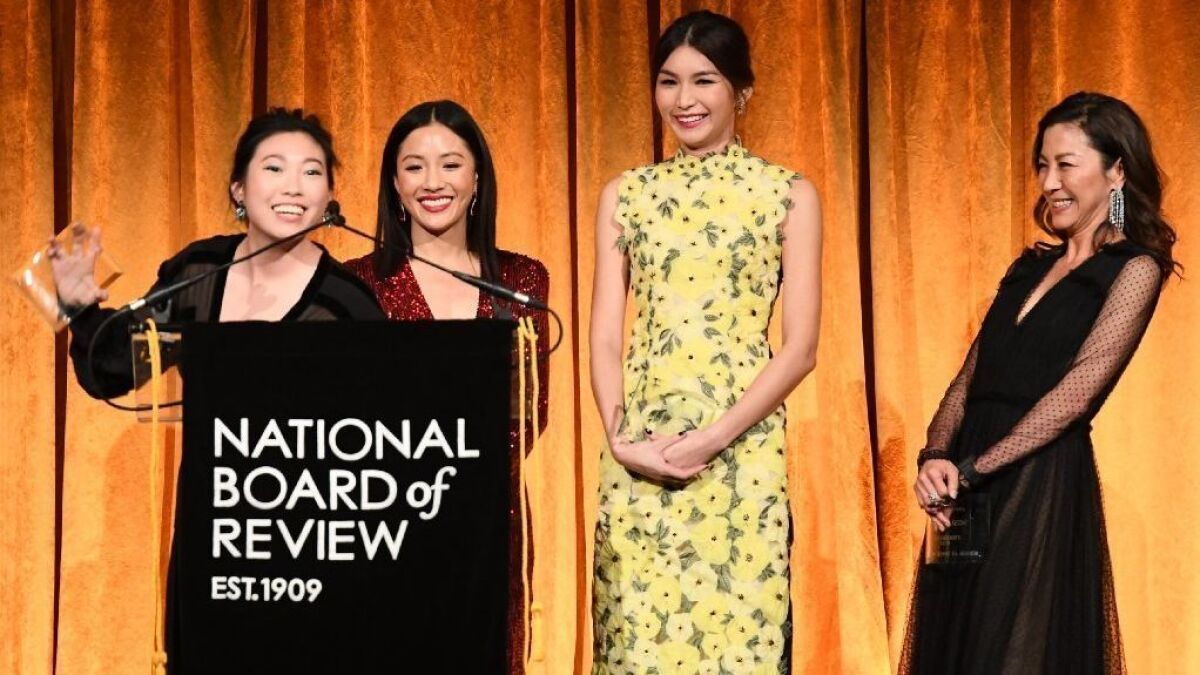 The Motion Picture Academy's idea for a popular film Oscar category proved unpopular enough for the group to shelve it — or, at least, pause it — less than a month after it announced its creation in August.
That cancellation did disappoint a few people though — namely, the producers of the movies that would have likely been the inaugural nominees in the fledgling category.
"Oh, yeah, we wanted to see it happen," said Brad Fuller, one of the producers of the critically acclaimed box office hit "A Quiet Place." "Who doesn't want to be nominated for an Oscar?"
By coincidence or perhaps subliminal suggestion, several commercial hits wound up being nominated by the Academy of Motion Picture Arts and Sciences on Tuesday for best picture, including "A Star Is Born," "Black Panther" and "Bohemian Rhapsody."
But "A Quiet Place," which grossed $340 million worldwide, didn't make it, earning just one nomination, for sound editing. And the well-liked box office smash "Crazy Rich Asians" was nowhere to be found on Oscar nominations morning, nor was "Mission: Impossible — Fallout," perhaps the best-reviewed entry in the long-running Tom Cruise action series.
It's impossible to say whether any of these movies would have landed spots in the proposed popular film category. The academy never offered any specifics on eligibility requirements for the populist award, though an academy spokesperson did say there could have been overlap between nominations for the best picture prize and the newly proposed popular film Oscar.
Laura Karpman, a member of the academy's board of governors that put the idea in motion this summer, told The Times that the group had been hoping to find ways to "specifically reward comedies, science fiction and action films, among other types of movies."
FULL COVERAGE: Oscar nominations 2019 »
With those guidelines in mind — and assuming a $100-million box office gross would constitute a minimum threshold in measuring popularity — it'd be safe to assume that movies like "Crazy Rich Asians," "Mary Poppins Returns" and "A Quiet Place" would have been among the favorites to land a spot in the new category. Those films, along with the aforementioned best picture nominees "Black Panther," "Bohemian Rhapsody" and "A Star Is Born," were supported with robust awards season campaigns these past few months.
But because we're dealing in the theoretical, there are more questions than answers. Would, say, "Black Panther" and "Bohemian Rhapsody" have landed their best picture nominations had there been a separate, kids table "popular" category for them to find a home?
Ask animators how that whole separate division thing has gone for them. Only two animated features — stone-cold classics "Up" and "Toy Story 3" — have been nominated for best picture since the 2001 creation of the animated feature Oscar, and those were the two (and only) years that academy members could list 10 movies on their nominations ballots. (A return to that listing of 10, by the way, would go a long way to getting more popular movies nominated for best picture.)
And with that separate animation category, it's worth wondering whether a great movie like "Spider-Man: Into the Spider-Verse" would have been nominated both for popular film and animated feature. A case could also be easily made for Pixar's box-office behemoth "Incredibles 2," which grossed $1.2 billion worldwide. Would the popular film category become just one more way for voters to snub animation?
Thankfully, we might never have to rail against that particular indignity. But as with seemingly just about all things related to the Academy Awards these days, another reason for outrage might be lurking right around the corner. Keep those torches and pitchforks handy.
Twitter: @glennwhipp
---
Get our L.A. Goes Out newsletter, with the week's best events, to help you explore and experience our city.
You may occasionally receive promotional content from the Los Angeles Times.