Oscars 2019: Spike Lee vents over 'Green Book' best picture win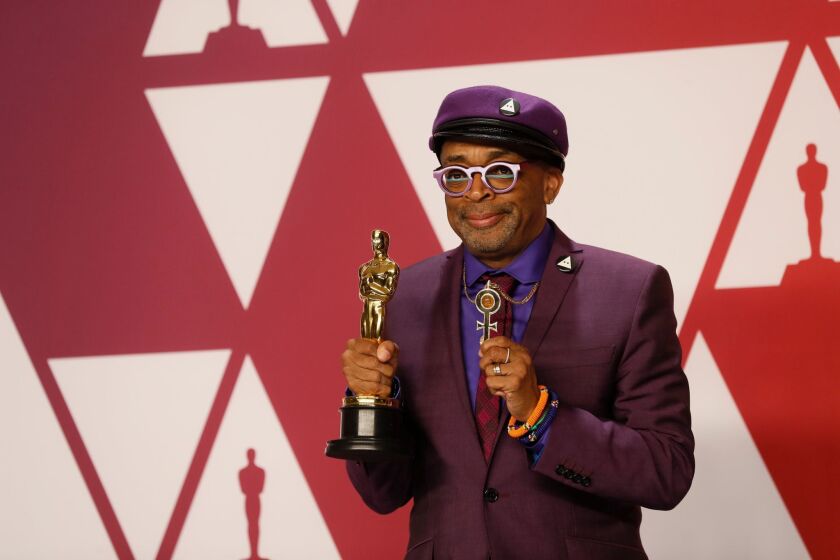 Once the Oscars telecast ended, Spike Lee strolled into the backstage area with the award for adapted screenplay in one hand and a champagne glass in the other.
"This is my sixth glass, and you know why," he told reporters, referring to "BlacKkKlansman" losing best picture to "Green Book."
"I'm snakebit — Every time somebody is driving somebody, I lose!" he said, in reference to "Do the Right Thing" getting overshadowed by "Driving Miss Daisy" in 1990. "But they changed the seating arrangement?"
When asked about his visible frustration about "Green Book" winning the night's top award — waving his arms and trying to leave the Dolby Theatre — he smirked. "Let me take another sip," he said. "Next question!"
After some laughs, Lee continued, "I thought we were courtside at the [Madison Square] Garden — the referee made a bad call. … Knicks coming back next year!"
Though "BlacKkKlansman" didn't win the awards for director or best picture, Lee was still so ecstatic to take home the award for adapted screenplay that he jumped on presenter Samuel L. Jackson. "We went to the same college, so I've known him since way back," he told reporters. "[To have] my brother Samuel L. Jackson hold up the envelope and say my name was a great thing.
"Did I jump up on him? Let me take another sip," he joked. "It was all love, that was a genuine reaction."
---
Get the Indie Focus newsletter, Mark Olsen's weekly guide to the world of cinema.
You may occasionally receive promotional content from the Los Angeles Times.