Review: Is Olivier Assayas' spooky, entrancing 'Personal Shopper' Kristen Stewart's finest performance?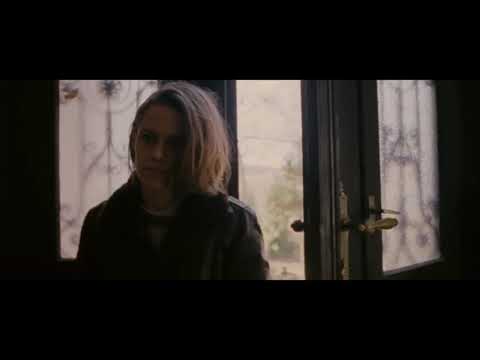 Justin Chang reviews "Personal Shopper," directed by Olivier Assayas, starring Kristen Stewart, Lars Eidinger, Sigrid Bouaziz, Anders Danielsen Lie, Ty Olwin and Nora von Waldstatten. Video by Jason H. Neubert.
Film Critic
The category-defying French writer-director Olivier Assayas has acquired a few favorite themes over the years — globalization and its discontents, technology and its perils, beautiful women in trouble. For all that, he has proved remarkably disinclined to repeat himself.
To watch a triple bill of "Irma Vep," "Demonlover" and "Summer Hours," to name three of his more memorable works, is to embark on a six-hour journey from the playful to the sublime by way of the completely deranged. Yet it's a journey set in motion by the same restless, searching intelligence — the sensibility of an artist who sees a world in perpetual flux, and who has never stopped finding new ways to chart its endlessly evolving patterns.
In "Personal Shopper," his moody, frequently baffling and thrillingly assured new picture, Assayas has chosen to channel his ideas into a willfully preposterous genre exercise. It begins as a chilling ghost story, accelerates skillfully into a breathless railway thriller, takes a sharp left turn into whodunit territory, and ends somewhere astride the abyss separating this world from the next.
The movie is a quietly profound portrait of grief and loss, and perhaps Assayas' most surprising attempt yet to grapple with the anxieties of modern life — a global condition in which strange new connections are forged and seemingly rigid boundaries are violated.
It is also, first and foremost, a testament to the eerie powers of Kristen Stewart, a movie star who has now twice pulled off the trick of chipping away at her celebrity and redefining the boundaries of her talent in the same instance. In "Clouds of Sils Maria," her 2014 collaboration with Assayas, she played the resourceful assistant of a famous actress (Juliette Binoche), in a sharp, vivid turn that won Stewart the French film industry's César Award for supporting actress.
In "Personal Shopper," Stewart is Maureen Cartwright, another American expat working for a difficult Gallic celebrity — in this case, a high-profile narcissist named Kyra (Nora von Waldstätten) who's too busy jet-setting to appear in more than two scenes. We are with Maureen at every step, and the camera, nimbly manipulated by the cinematographer Yorick Le Saux, follows her as she rides her motorcycle from one Paris atelier to another, picking up leather pants, glittering Cartier accessories and other extravagances with which to fill Kyra's enormous closet.
'Personal Shopper' is a gripping portrait of solitude, which is to say it's a hell of a one-woman show for Stewart.
But while being a celebrity stylist may pay the bills, it isn't her true calling. Maureen is a medium, and she's trying to make contact with her twin brother, Lewis, who died recently of a heart attack — the result of a congenital defect that may one day also claim Maureen's life.
Night after night, she roams Lewis' abandoned old house on the outskirts of Paris, wandering from room to shadowy room and murmuring her brother's name.
Assayas doesn't hold back here; you can sense the shivery fun he must be having with all the creaky conventions of the horror genre. He delights in spooking Maureen with self-operating faucets, rattling chandeliers and even a freakily inspired burst of digital ectoplasm. It's not immediately clear whether these apparitions are actual manifestations of the paranormal, or if they are merely emanations from Maureen's rattled psyche — a testament to the power of suggestion and a hallmark of haunted-house classics going back to "The Turn of the Screw."
More mysteries and more displays of directorial virtuosity await once Maureen hops the Eurostar to London, and finds herself being stalked en route by a string of unnerving text messages of unknown provenance. The ensuing 20-minute back-and-forth is the film's Hitchcockian centerpiece, a virtually silent, brilliantly sustained sequence in which Assayas turns an iPhone's familiar interface — the sound of a new-message alert, the blinking dots that indicate another communiqué is on the way — into a harbinger of purest dread.
Are the texts coming from Lewis or from someone else trying to exploit the situation for some nefarious purpose? Assayas leaves that question and many others unanswered; he turns "Personal Shopper" into a thriller of teasing existential menace. The film's larger concern seems to be that technology has, to some extent, made ghosts of us all, reducing us to fleeting, spectral presences — ostensibly more connected to one another but in fact more isolated than ever.
You might be too engrossed in Maureen's adventure to notice that she crosses the English Channel and barely breaks eye contact with her device. She rarely sees her boss, who communicates entirely via handwritten notes. In her free time, Maureen Skypes halfheartedly with her long-distance boyfriend (Ty Olwin), though she prefers to watch video lectures on Hilma af Klint, the Swedish artist and spiritualist whose abstract paintings sought to evoke a higher, invisible plane of existence. By movie's end, Maureen's e-stalker has become her closest companion.
Assayas turns an iPhone's familiar interface — the sound of a new-message alert . . . into a harbinger of purest dread.
"Personal Shopper" is a gripping portrait of solitude, which is to say it's a hell of a one-woman show for Stewart, the rare actress who can blur into the background and magnetize the camera in the same scene. Rarely has the sight of someone quietly, urgently going about her business seemed so riveting. Stewart's style is so unaffected that it takes a while to realize that Maureen is registering the effects of a profound, soul-shaking trauma, one that threatens to destabilize her very understanding of who she is.
There's a wisp of all-too-relatable millennial anxiety to Maureen's plight: Uncertainty about the future has left her noncommittal about her job, her relationships, even her attachment to the mortal realm. It's fitting that her character is a medium, a stand-in, a go-between — whether she's trying to interact with the dead or buying couture that she herself will never wear, except in her darkest fantasies.
That fantasy becomes reality when Maureen, crossing one of many boundaries, sheds her sensible sweater and T-shirt and tries on first a stunning black bondage gown, then a shimmery sequined Chanel number. Assayas lingers on the sensuality of these moments, held rapt by his leading lady and her stealthy, shape-shifting beauty. Her character may not know who she is or where she's headed, but on the evidence of her finest screen performance to date, Kristen Stewart knows exactly what she's doing.
------------
'Personal Shopper'
MPAA rating: R, for some language, sexuality, nudity and a bloody violent image
Running time: 1 hour, 45 minutes
Playing: Arclight Cinemas, Hollywood, and the Landmark Theatre, West Los Angeles
See the most-read stories in Entertainment this hour »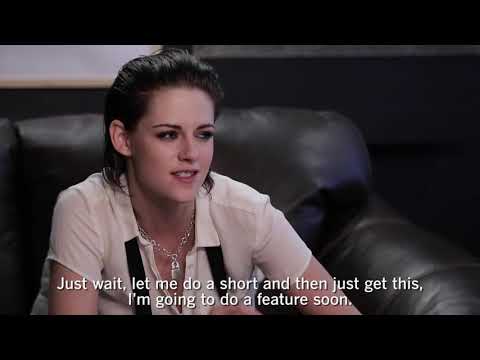 WATCH: Kristen Stewart talks about the free-form aspect of making her short film, "Come Swim," which screened at the 2017 Sundance Film Festival.
ALSO
Cannes: Kristen Stewart in 'Personal Shopper,' and other grief-haunted heroines
Kristen Stewart directed a film about her past breakups (and maybe Robert Pattinson)
Review: Kristen Stewart and Laura Dern anchor Kelly Reichardt's remarkable 'Certain Women'
Kristen Stewart and Juliette Binoche's unexpected dynamic in 'Clouds of Sils Maria'
Indie focus: Olivier Assayas revisits the tumult of his youth
Review: Riding the circle of life in absorbing 'Clouds of Sils Maria'
Get the Indie Focus newsletter, Mark Olsen's weekly guide to the world of cinema.
You may occasionally receive promotional content from the Los Angeles Times.