Hello! I'm Mark Olsen. Welcome to another edition of your regular field guide to a world of Only Good Movies.
There are lots more exciting rep screenings coming up in Los Angeles. Here's just a few highlights.
On June 21 and 22, the UCLA Film and Television Archive will feature four films curated by Sandi Tan, director of the recent film "Shirkers," under the banner "The Young and the Reckless." It will make for quite a weekend, with one double bill of Leos Carax's "Pola X" and Tim Hunter's "River's Edge" and another double bill with Jonathan Caouette's "Tarnation" and Hou Hsiao-hsien's "Goodbye South, Goodbye." Tan will be there both nights, and Caouette is scheduled to be there with his film.
There will be two events featuring appearances by filmmaker John Woo with some of his most beloved action titles. On June 18, he will be at the American Cinematheque's Egyptian Theatre for a double bill of "Hard Boiled" and "Face/Off." On June 20, he will be at the Vista Theatre for a screening of "The Killer," as part of the Secret Movie Club series.
Also at the Egyptian on June 21, co-presented by the French cinema series known as La Collectionneuse and the organization Women & Film, will be a screening of Eric Rohmer's namesake classic of sexy, summertime ennui, "La Collectionneuse."
And for those not inclined to leave the house, the free online streaming platform known as Le Cinéma Club is relaunching by featuring Claire Denis' extremely rare 1991 film "Keep It for Yourself," shot in New York.
We will have some more screening and Q&A events coming up soon. For info and updates, go to events.latimes.com.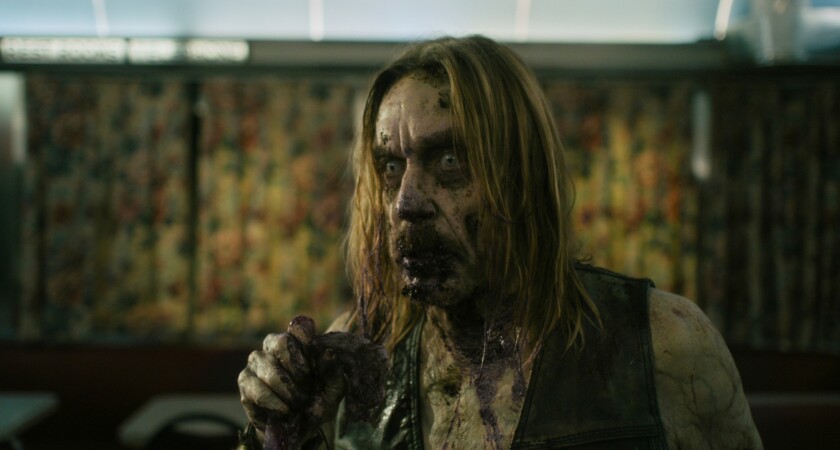 'The Dead Don't Die'
Every new film by Jim Jarmusch is a reason to get excited. His latest, "The Dead Don't Die," is an eccentric zombie comedy about environmental apocalypse and consumerist overload. (It's funny, until it is overwhelmed by a mournful sadness.) The cast includes Bill Murray, Adam Driver, Cholë Sevigny, Tilda Swinton,Tom Waits, Selena Gomez and many more.
In a review for The Times, Katie Walsh wrote that the film "is a bit too arch and remote to fully enjoy as a transportative or emotional piece of entertainment, but for Jarmusch fans and zombie fans, it's a fun little exercise in witnessing the auteur graft his unique sensibility onto the beloved genre."
I interviewed many of the returning players who have worked with Jarmusch before, including Murray, Driver, Sevigny, RZA, Rosie Perez and Iggy Pop for a piece that will be publishing soon. As Jarmusch himself said of the element of contemporary satire in the movie, "our film does end with a kind of calling out of corporate greed and mass consumption as a dead end and a negative thing. And that's clear. I'm not hiding that, but that's not the pure intention of the film. I hope the film's funny and kind of entertaining, too. It is a comedy, but the dark and sociopolitical threads are clearly woven in, but they're woven in with other things."
In his review for the New York Times, A.O. Scott wrote of the film's depiction of small-town life, "Maybe that's not a typical slice of Americana, but Jarmusch has never been much for realism. He's a melancholy utopian, positing a world where most people are too cool to be cruel, and where aesthetic sensibilities take the place of political ideologies… This is an end-of-the-world party with an appealing guest list and inviting, eccentric décor."
In a review for Time, Stephanie Zacharek called the film a "deadpan zombie-invasion haiku tone poem" before adding, "'The Dead Don't Die' is better when it's riffing on zombie heritage, or just being silly. But it's best when Jarmusch is acknowledging, in that characteristically Jarmuschian way—half resigned, half jubilant—that the world of people, even with all their terrible flaws, is worth preserving."
At Polygon, Karen Han wrote "There's a tinge of melancholy to almost everything Jarmusch has ever made, and 'The Dead Don't Die' is perhaps his most hopeless. It's not devoid of warmth or tenderness, but it takes its take on the end of the world seriously. The world is ending. People die. That's that. That pervading aura of nihilism has a depressive effect, particularly in combination with Jarmusch's penchant for slow burn; what is the point of fighting the tide if we're doomed no matter what?"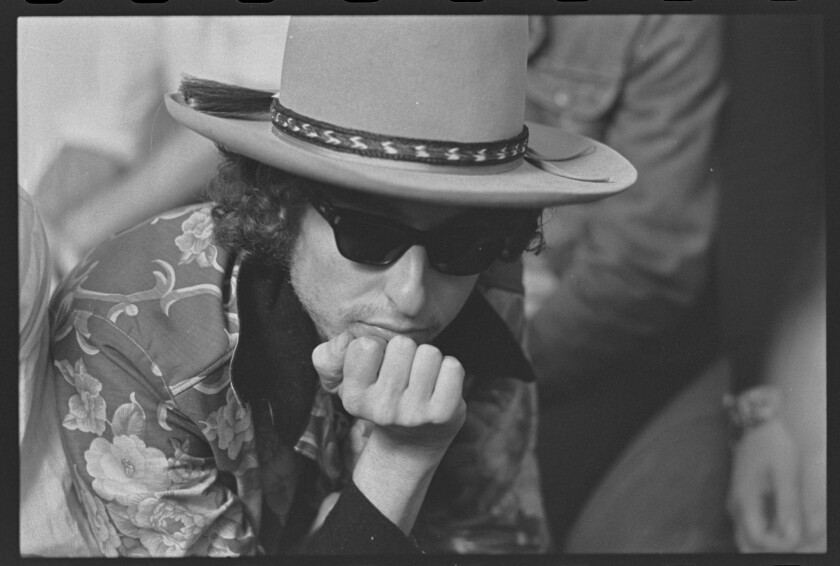 'Rolling Thunder Revue: A Bob Dylan Story by Martin Scorsese'
In limited theatrical release and available now on Netflix, "Rolling Thunder Revue: A Bob Dylan Story by Martin Scorsese," is exactly what that mouthful jumble of a title promises. Directed by Scorsese, the film is a portrait of the ramshackle 1975 tour undertaken by Dylan alongside a coterie of cohorts that included Joan Baez, Allen Ginsberg, Joni Mitchell, Sam Shepard and many more. Besides featuring fantastic archival concert and behind-the-scenes footage, the film is shot through with a playful sense of trickster/huckster fabulism.
In a review for The Times, Robert Abele wrote, "But not all of 'Rolling Thunder Revue' is truth, it turns out, which is Scorsese's impish nod to the reinventing aura of Dylan's ragtag cavalcade, which probably made the tour more American in spirit than any uber-patriotic bicentennial festivities. Some of the supposedly insider knowledge of the drama, magic and hoopla we hear are bits of fakery… What's real and what isn't hardly matters, though, when the celebration is so inviting. It was a time, gloriously so, for music, camaraderie and creativity, one befitting the movie's affectionate subtitle 'A Bob Dylan Story by Martin Scorsese.'"
Randy Lewis wrote a handy user guide to help explain some of the back story to Dylan and all the personalities involved in the tour, as well as to mine some of the highlights of the mammoth 14-CD companion box set that has also been released of music from the time.
The Times also published a reminiscence from Larry "Ratso" Sloman, who was there as part of the Rolling Thunder entourage. Regarding the new film, he wrote, "Scorsese has hit on the major themes of the tour: the spirit of America just before the bicentennial; the attempt to redress injustice toward Rubin Carter; the conflict between the musical and the mercantile; and the ability of artists to subsume their egos for a greater collective good."
Reviewing the film for the New York Times, Manohla Dargis wrote about the ongoing relationship between Dylan and Scorsese, noting, "It's stirring how Dylan keeps coming back to film, with its beautiful masks and lies, and it is a gift that Scorsese has been there ready to meet him. Dylan was interested in how movies stop time, but he also told Ginsberg that he wanted 'to be entertained,' adding, 'If I see a movie that really moves me around I'm totally astounded.' To watch 'Rolling Thunder Revue' is to understand what he meant."
At rogerebert.com, Matt Zoller Seitz wrote, "This is a documentary, and at the same time, it's also a prank or a joke. But it's not particularly funny when it's plainly trying to be. Why? Maybe because it's lumpy and unfocused, meandering from absurdism to poker-faced sincerity… Or maybe it's because when you think of Scorsese, one of the great living American filmmakers, a lot of different words and phrases spring to mind, but 'goofy' and 'wry' and 'light touch' aren't among them."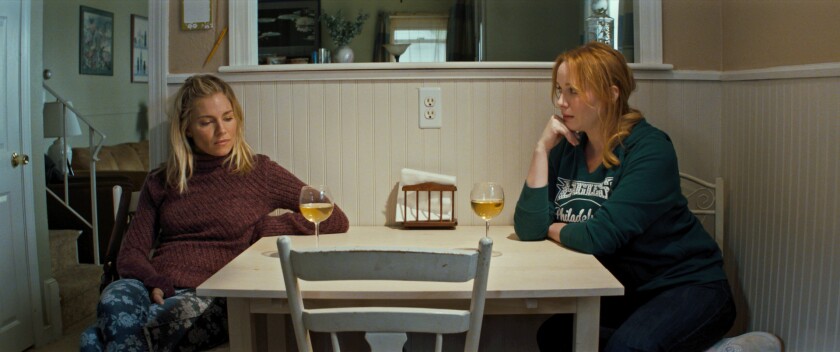 'American Woman'
Directed by Jake Scott from a screenplay by Brad Ingelsby, "American Woman" features a galvanizing lead performance by Sienna Miller in the story of a woman moving on with her life after the disappearance of her daughter.
In a review for The Times, Kimber Myers wrote, "We've seen dramas led by brash women before; the one here is played by Sienna Miller, displaying more rage and range in a single film than some actresses get to show in their whole careers. But as the movie and its protagonist evolve, "American Woman" at once reveals its soft underbelly while landing a surprisingly effective punch to the gut — largely thanks to Miller's deft performance."
At rogerebert.com, Tomris Laffly wrote, "It's a career-best achievement for Miller, grounded on her wide-ranging emotional muscles; sometimes, she is knowingly mundane and uneventful like the life of the ordinary small-town woman she portrays. Other times, she acts so manically scarred that you can feel the traces of pain crawling in her bones in your own body… Miller owns the material and single-handedly elevates it to something you can't look away from, while reminding us the effortless appeal she brought into even her relatively thankless part in 'American Sniper.'"
Email me if you have questions, comments or suggestions, and follow me on Twitter: @IndieFocus.
---