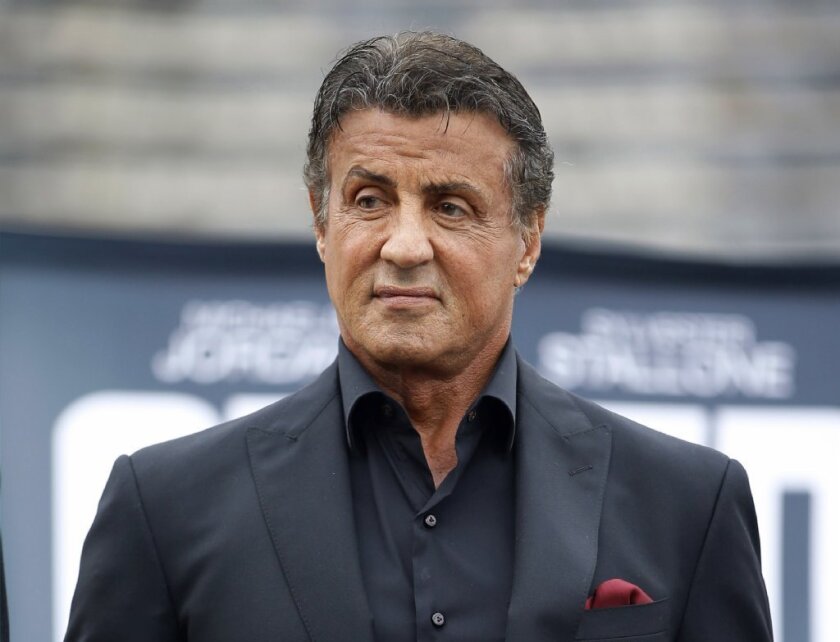 Sylvester Stallone's Rocky Balboa made the comeback of the century Sunday evening at the Golden Globe Awards as the 69-year-old actor/writer/director won the supporting actor honor for his seventh outing as the beloved Philadelphia pugilist in "Creed."
It had been 39 years since Stallone was in the Golden Globes nominee circle, when he was nominated for lead actor in a drama for "Rocky" and for screenplay of the boxing classic.
Golden Globes 2016: Full Coverage | Complete list| Red carpet | Highlights | Fashion | Backstage | Ricky Gervais insults
In this reboot of the successful franchise written and directed by 29-year-old Ryan Coogler, Rocky comes out of retirement to train a young boxer who happens to be the son of Apollo Creed.
"I want to thank my imaginary friend Rocky Balboa for being the best friend I've ever had," said Stallone. But he didn't thank his director Coogler or costar Michael B. Jordan. He ran back onstage to do so, but it wasn't aired.
Also nominated for the supporting actor Golden Globe were Michael Shannon for "99 Homes"; Mark Rylance for "Bridge of Spies"; Idris Elba for "Beasts of No Nation"; and Paul Dano for "Love & Mercy."
Besides the Golden Globe, Stallone was in the running for critics' honors and won the National Board of Review of Motion Pictures honor for his poignant performance.
Will Stallone be in fighting shape to take on all comers in the race for an Oscar nomination on Thursday?

MORE:
Best and worst looks from the red carpet
Leonardo DiCaprio wins lead actor in a drama for 'The Revenant'
Matt Damon wins lead actor in a musical or comedy motion picture
---