Hello! I'm Mark Olsen, and welcome to your weekly field guide to a world of Only Good Movies.
This week sees another new episode of the television program hosted by my colleague Rebecca Keegan and me on Ovation TV. This week we welcome Jane Fonda, Jennifer Jason Leigh, Isabella Rossellini and Joan Allen talking about their experiences in and out of Hollywood.
------------
For the Record
Jan. 26, 2:23 p.m.: This article says that early short films screening during a tribute to Penelope Spheeris at UCLA were restored by the university in partnership with the Academy of Motion Picture Arts and Sciences. UCLA was not involved in the academy's restoration of the films.
------------
And we'll have some new screening events to announce soon. Check back to events.latimes.com to keep up on everything that's happening.
Nonstop movies. Movies nonstop.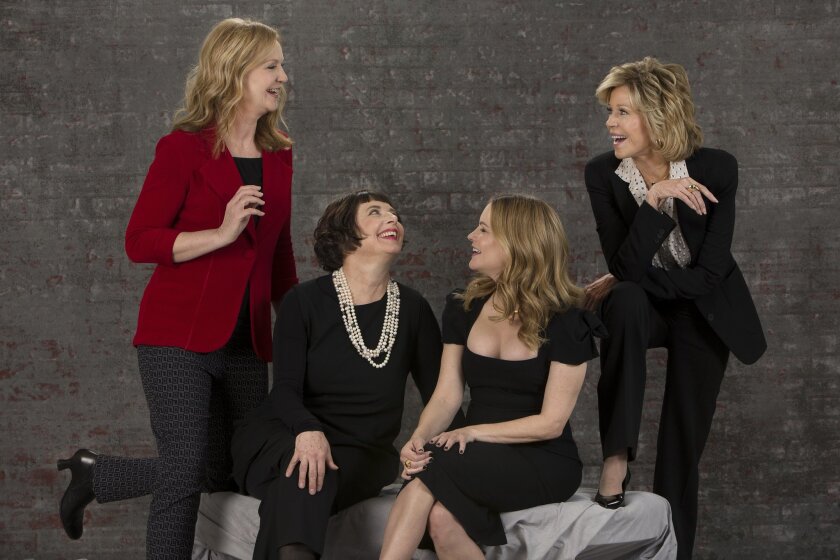 Sundance Film Festival
The Sundance Film Festival is in full swing, and we are doing everything we can short of shipping snow back to L.A. to bring readers all the action. Just this past year three films in my own year-end top 10 debuted at the festival's 2015 edition, so I always look forward to finding out more about what's ahead.
Kenneth Turan gave a strong overview and preview to the festival, spotlighting a number of titles to look out for.
Amy Kaufman also highlighted six titles that were expected to make a scene at the festival.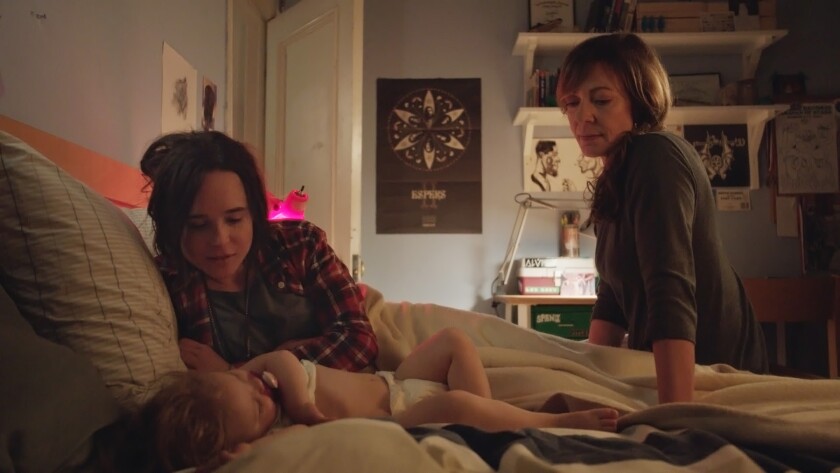 I wrote about writer-director Sian Heder, who makes her feature debut at the festival with "Tallulah," starring Ellen Page, Allison Janney and Tammy Blanchard. In the film, Page plays the title character, who while working as a temp nanny impulsively takes a baby from a negligent mother. Then she has to figure out what to do with it. The film is a seriocomic look at motherhood and how people and situations are often not what they seem at first glance.
Steve Zeitchik takes a look at a number of films at the festival dealing with issues of gun violence.
And photographer Jay Clendenin is there too. Keep up with all things Sundance at www.latimes.com/sundance.
A UCLA tribute to Penelope Spheeris
For me, one of the highlights of last year was interviewing filmmaker Penelope Spheeris for the home video box set of her "Decline of Western Civilization" documentary trilogy. She is without question someone who forged her own path into Hollywood filmmaking and was treated quite shabbily by the system.
The ongoing reclamation of her legacy continues with a two-night tribute at UCLA on Jan. 29 and 30. The first night will include a 35mm screening of her 1988 punk rock western road movie "Dudes," which starred future "Two and a Half Men" star Jon Cryer and Flea, member of the rock group Red Hot Chili Peppers. Spheeris, Cryer and writer Randall Jahnson will be there for a Q&A.
The second night will feature Spheeris' early short films, including 1970's "I Don't Know," recently restored by UCLA in partnership with the Academy of Motion Picture Arts and Sciences. Spheeris will be there for a conversation with academy preservationist Mark Toscano.
Cracked actor: Bowie on Film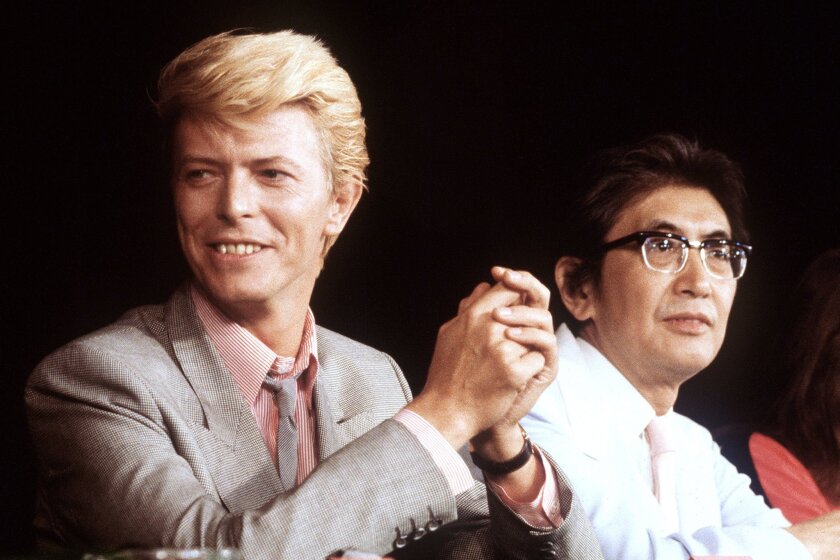 David Bowie is one of those cultural figures we all sort of took for granted, which made his death, just days after his 69th birthday and the release of a new album, all the more shocking. He never seemed like someone who could be gone; he had been with so many of us in so many different artistic guises that he had already come to seem ever-present.
And in at least one sense he still is, as the film acting Bowie did is, of course, very much still available to watch. The Cinefamily has pulled together a wonderful snapshot of his film work with a series called "Cracked Actor: Bowie on Film," which will run from Jan. 29 to Feb 1. The opening night will be a visual mixtape of music videos, TV appearances, interviews and documentary clips. The other nights will feature his very fine acting work in "The Hunger," "Labyrinth," "The Man Who Fell to Earth" and "Merry Christmas, Mister Lawrence." Just looking at that lineup of directors — Tony Scott, Jim Henson, Nicolas Roeg and Nagisa Oshima — gives a sense of how versatile and charismatic Bowie was onscreen.
Email me if you have questions, comments or suggestions, and follow me on Twitter@IndieFocus.
---