Oscars: John Travolta 'beating himself up' over Idina Menzel name flub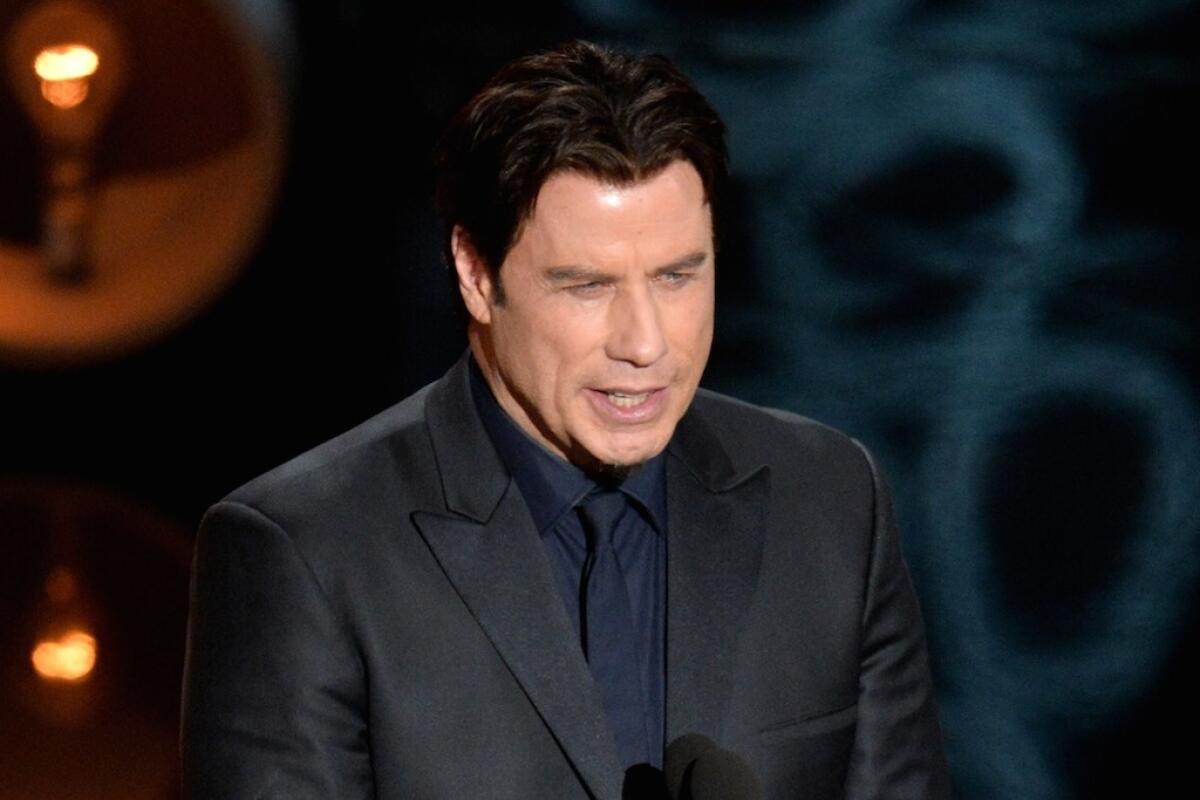 John Travolta may not be able to pronounce Idina Menzel's name, but he appears to be able to type it.
During the Oscars telecast on Sunday, the actor infamously mangled the "Let It Go" singer's name, referring to her as "Adele Dazeem" and instantly becoming the subject of global mockery. Two days later, the "Pulp Fiction" star broke his silence, saying he was embarrassed about the mistake.
"I've been beating myself up all day," he said in an emailed statement. "Then I thought...what would Idina Menzel say, She'd say, Let it go, let it go! Idina is incredibly talented and I am so happy Frozen took home two Oscars Sunday night!"
FULL COVERAGE: Oscars 2014 | Complete list of winners
Within minutes of Travolta's error on Sunday, he was being made of fun of mercilessly on Twitter, and multiple media outlets posted a Vine video of the mispronunciation playing in an endless loop. A day later, Slate created its own widget allowing visitors to "Travoltify" their names in its "Adele Nazeem Name Generator."
Asked for further clarification on how Travolta botched Menzel's name so badly, one of the actor's reps said she was unable to "quote [Travolta] past that statement."
Travolta only appeared in one film last year, the little-seen Bosnian War drama "Killing Season" opposite Robert De Niro. He recently wrapped crime-drama "The Forger," which is seeking distribution and has long been attached to an embattled biopic about Gambino crime family boss John Gotti.
PHOTOS: Red carpet arrivals | Show highlights
Though Menzel performed on "The Tonight Show starring Jimmy Fallon" on Monday, she made no reference to Travolta or her wicked talent.
ALSO:
Oscars 2014: Leonardo DiCaprio strikes out, fans cry '#PoorLeo'
Oscars: From J-Law to French animators, decoding five strange moments
Oscars 2014: 'Gravity's' David Heyman -- most-thanked man of the night?
Get the Indie Focus newsletter, Mark Olsen's weekly guide to the world of cinema.
You may occasionally receive promotional content from the Los Angeles Times.