Academy: 'Alone' composer 'should have been more cautious'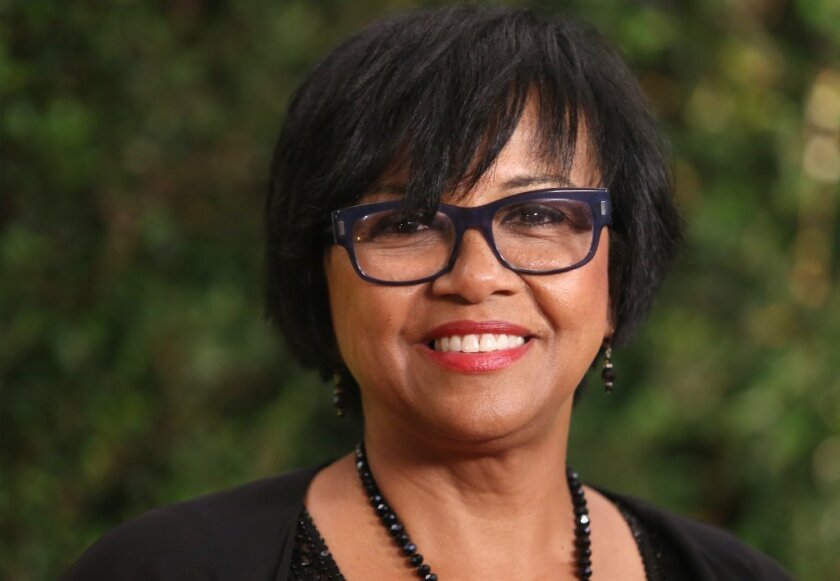 The Motion Picture Academy released its first statement Saturday since revoking the Oscar nomination of Bruce Broughton, the composer of "Alone Yet Not Alone," which would have been one of the five contenders for original song at this year's Academy Awards on March 2. It was the first time the academy had ever nullified an Oscar nomination on ethical grounds.
"The Board of Governors' decision to rescind the Original Song nomination ... was made thoughtfully and after careful consideration," the statement read. "The Academy takes very seriously anything that undermines the integrity of the Oscars voting process. The Board regretfully concluded that Mr. Broughton's actions did precisely that."
The academy's statement went on to say that the "nominating process for Original Song is intended to be anonymous, with each eligible song listed only by title and the name of the film in which it is used — the idea being to prevent favoritism and promote unbiased voting. It's been a long-standing policy and practice of the Academy—as well as a requirement of Rule 5.3 of the 86th Academy Awards Rules—to omit composer and lyricist credits from the DVD of eligible songs that are sent to members of the Music Branch. The Academy wants members to vote for nominees based solely on the achievement of a particular song in a movie, without regard to who may have written it."
PHOTOS: Movie scenes from 'Alone Yet Not Alone'
That Broughton emailed at least 70 of the 240 fellow music branch members, asking them to listen to his song, gave him "advantage of information that few other potential nominees are privy to," the statement read.
"As a former Academy Governor and current member of the Music Branch's executive committee, Mr. Broughton should have been more cautious about acting in a way that made it appear as if he were taking advantage of his position to exert undue influence. At a minimum, his actions called into question whether the process was 'fair and equitable,' as the Academy's rules require."
The academy's revocation of Broughton's nomination has prompted criticism from some that the punishment was too severe for an action that isn't altogether unusual during Oscar campaigning.
PHOTOS: Oscars 2014 top nominees | Nominee reactions | Snubs and surprises
"The punishment doesn't seem to fit the crime," says Cynthia Swartz, president of Strategy PR. Swartz says Broughton probably should have sent the email to the academy for approval before shooting it out to his contact list. "And if he had run it by them, I bet someone would have approved it. It's innocuous."
Broughton said he was simply trying to draw attention to his independent movie, sending an email to about 70 of the branch's 240 members whose addresses, he said, came from his own personal contact list, not an academy database.
"They had previews and parties and huge promotion," Broughton said of the studio campaigns for Oscar-nominated songs from other films, which include box-office hits such as Disney's "Frozen" and Universal Pictures' "Despicable Me 2." "We had no budget. There's no Oscar campaign. All there is is this really stupid email that went out to about 70 people saying, 'Please look at my song.'"
ALSO:
Voices rising amid song's removal from Oscar running
Song's Oscar nomination revoked
The best Oscar-worthy songs thwarted by 'Alone Yet Not Alone'
---
The complete guide to home viewing
Get Screen Gab for weekly recommendations, analysis, interviews and irreverent discussion of the TV and streaming movies everyone's talking about.
You may occasionally receive promotional content from the Los Angeles Times.