Quentin Tarantino withdraws lawsuit against Gawker (for now)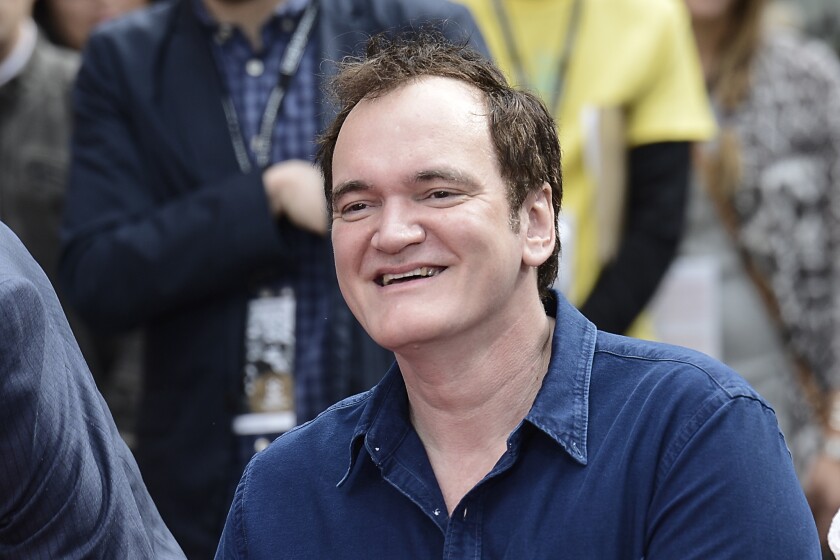 Quentin Tarantino is a master of explosive showdowns on screen, but his legal standoff with Gawker Media over the leaked script for his unproduced western "The Hateful Eight" might have just ended with a whimper, not a bang.
On Wednesday, the filmmaker withdrew the lawsuit he refiled last week accusing the media company of committing direct and contributory copyright infringement by downloading the leaked screenplay and posting third-party download links to the file on the Hollywood-gossip blog Defamer back in January.
Gawker had not yet responded to the refiled suit but previously asserted that its coverage of the script qualified as fair use.
In a filing in U.S. District Court in Los Angeles, Tarantino's legal team said he "voluntarily dismisses the above-captioned action, in its entirety, without prejudice."
The move represents a sudden reversal for Tarantino, who up to this point had doggedly pursued his case against Gawker.
The legal drama isn't necessarily over, however. By dropping the suit without prejudice, Tarantino's lawyers retain the ability to file the suit again at a later time.
The filing notes, "This dismissal is made without prejudice, whereby Plaintiff may later advance an action and refile a complaint after further investigations to ascertain and plead the identities of additional infringers resulting from Gawker Media's contributory copyright infringement, by its promotion, aiding and abetting and materially contributing to the dissemination to third-parties of unauthorized copies of Plaintiff's copyrighted work."
It remains to be seen when and if Tarantino will make a film of "The Hateful Eight." While he originally said he was shelving the project after the leak, he recently held a live reading of the screenplay in Los Angeles and told the audience he's still working on rewrites.
---
Inside the business of entertainment
The Wide Shot brings you news, analysis and insights on everything from streaming wars to production — and what it all means for the future.
You may occasionally receive promotional content from the Los Angeles Times.