The complicated crooner: 5 thoughts on Bob Dylan's show at the Shrine
"Tangled Up in Blue!"
That was one audience member's shouted request to Bob Dylan on Thursday night, made only minutes after the 75-year-old singer had performed that very tune.
Given Dylan's tendency to dramatically remake his old material in concert, you might've thought the fan was being serious: Maybe this guy really didn't realize he'd just heard his favorite song.
But "Tangled Up in Blue" was actually one of the straighter numbers Dylan did at the Shrine Auditorium, the last of several stops in California on his summer tour with Mavis Staples.
More likely, then, was that the dude was riffing on a recent Dylan episode that went viral. Confronted last week in Berkeley by the most boring dad joke of all time — yelling "Free Bird!" at a concert by any act other than Lynyrd Skynyrd — the singer had his band go ahead and play that Southern-rock classic, a perfect troll's response to a perfect dullard's request.
Alas, Dylan didn't take the bait Thursday. But that didn't mean he'd lost his taste for mischief. Here are five thoughts on the show.
1. Anyone who's seen Dylan perform in the last few years is familiar with the wide-legged stance he's started taking behind the microphone. It's one thing, though, to affect that pose when he's cranking out crusty roadhouse blues (as he did in a thrilling 2009 show at the Palladium) and another to do it when he's crooning suave traditional-pop standards like "What I'll Do" and "All or Nothing at All."
Those are among the tunes associated with Frank Sinatra that Dylan sings on his two most recent albums: last year's "Shadows in the Night" and May's "Fallen Angels." And when he did them at the Shrine, his stout tough-guy look made it clear that — unlike basically every other aging rocker paging through the Great American Songbook — Dylan wasn't trying to seduce us with his sensitivity. He put as much confrontation into a lilting "Autumn Leaves" as he did into a galloping "Things Have Changed," practically daring us to see him as soft.
2. That said, the Sinatra stuff was gorgeous, thanks in large part to Dylan's pedal-steel player, Donnie Herron, who gave "Melancholy Mood" and "Why Try to Change Me Now" a light countrypolitan glaze. Matched with Dylan's ultra-raspy croak, Herron's dreamy sound made it hard (in a good way) to nail down the emotion of this familiar music.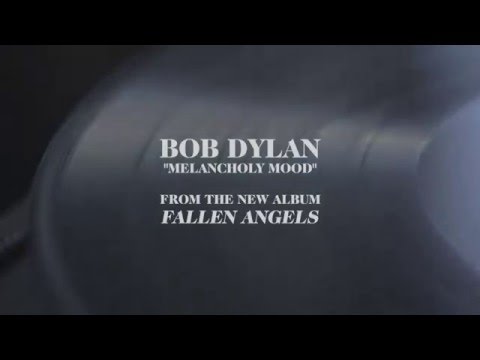 3. Dylan didn't stick exclusively to his last two records. But beyond "Tangled Up in Blue" and a jaunty "Blowin' in the Wind" (for which Herron switched to fiddle), he did concentrate on songs from the last decade or so, including a lovely "Duquesne Whistle" and "Beyond Here Lies Nothin'," which couldn't have sounded more ravaged. And what a treat it was to hear someone at this stage in his career playing what excites him now rather than what excited him 3 million years ago.
It'll be interesting to see how Dylan balances that impulse against the demands of casual fans at October's Desert Trip festival in Indio, where he'll share the bill with the more crowd-pleasing likes of Paul McCartney and the Rolling Stones.
4. Also of interest in October: whether he scales up his production to match the expansive festival setting. At the Shrine, Dylan's staging was limited to some tasteful lights that made the place feel like a forgotten speak-easy. Would giant video close-ups have made it easier to suss his feelings in "Scarlet Town"? Of course. But they also would've broken the spell he was casting.
5. So too would have an opening act working plainly in Dylan's shadow, and that's why it was such a savvy choice to take Staples on the road. Sure, the two share history, a bit of repertoire — even, as she discussed a couple of months ago, an old romantic connection.
Yet Staples is as open a book as they come, which makes Dylan seem only more mysterious. After singing Talking Heads' "Slippery People," she told the crowd she'd recorded the song back in the 1980s with her family band, the Staple Singers. "But it still sounds good," she added. So she still does it.
Twitter: @mikaelwood
ALSO
Steely Dan with strings at the Hollywood Bowl? 'For some reason we decided we were gonna do this'
Review: Bob Dylan and Mavis Staples inspire in Santa Barbara
Drake, Brian Wilson and Blink-182: Your essential summer music guide
Get our L.A. Goes Out newsletter, with the week's best events, to help you explore and experience our city.
You may occasionally receive promotional content from the Los Angeles Times.