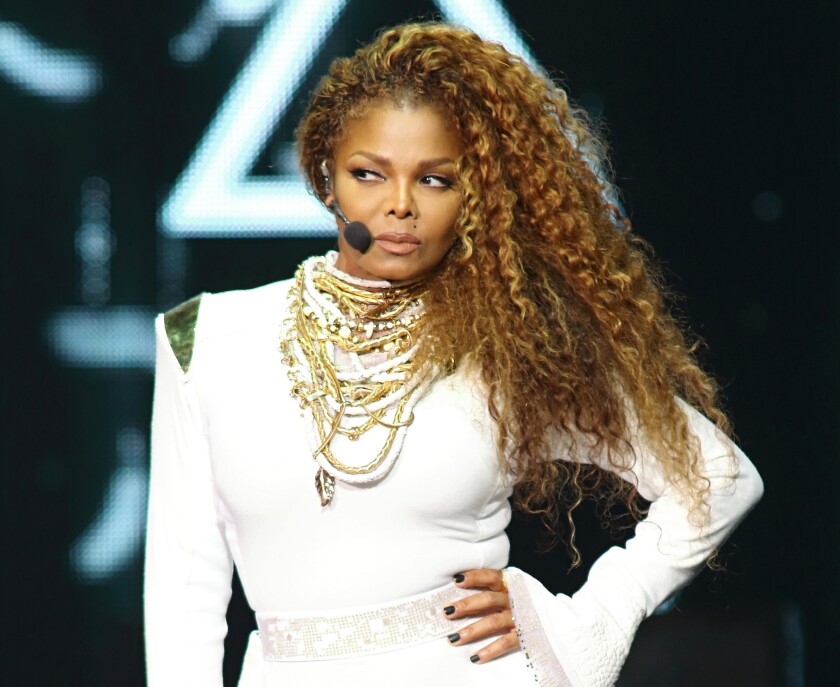 When R&B fans heard Donald Trump's remark about Hillary Clinton being "such a nasty woman," they immediately knew where to turn.
That is, of course, to Janet Jackson's 1986 hit "Nasty," which quickly emerged as the meme du jour of Wednesday's presidential debate. The song, which spiked 250% on Spotify after the debate, extolls the virtues of being up-front and assertive about one's desires — a counterpoint to the groping allegations against Trump.
An enterprising re-mixer spliced Trump's comment into the track, from Jackson's 1986 album, "Control," and it fits with uncanny perfection.
That record broke ground with its S&M fashion flair and commanding lyrical lasciviousness, traits that led the LP to be embraced as a feminist pop classic.
Representatives for Jackson did not immediately return a request for comment about the meme.
Jackson, 50, has taken a break from touring because of her pregnancy. Her most recent album was 2015's excellent "Unbreakable," and she was just nominated for the Rock and Roll Hall of Fame.
Not that anyone wants to hear Trump's voice on the P.A. when they go out at night, but perhaps this will give Jackson's catalog a little dance-floor boost over the weekend.
For breaking music news, follow @augustbrown on Twitter.
ALSO:
Reporter's Notebook: Janet Jackson's 'Control' at 30: A look back
Tupac Shakur, Pearl Jam and Kraftwerk are among the 19 nominees for the Rock and Roll Hall of Fame
---
UPDATES:
11:02 a.m.: This article was updated with additional details.
---