Kendrick Lamar's work has long alluded to other Pulitzer Prize winners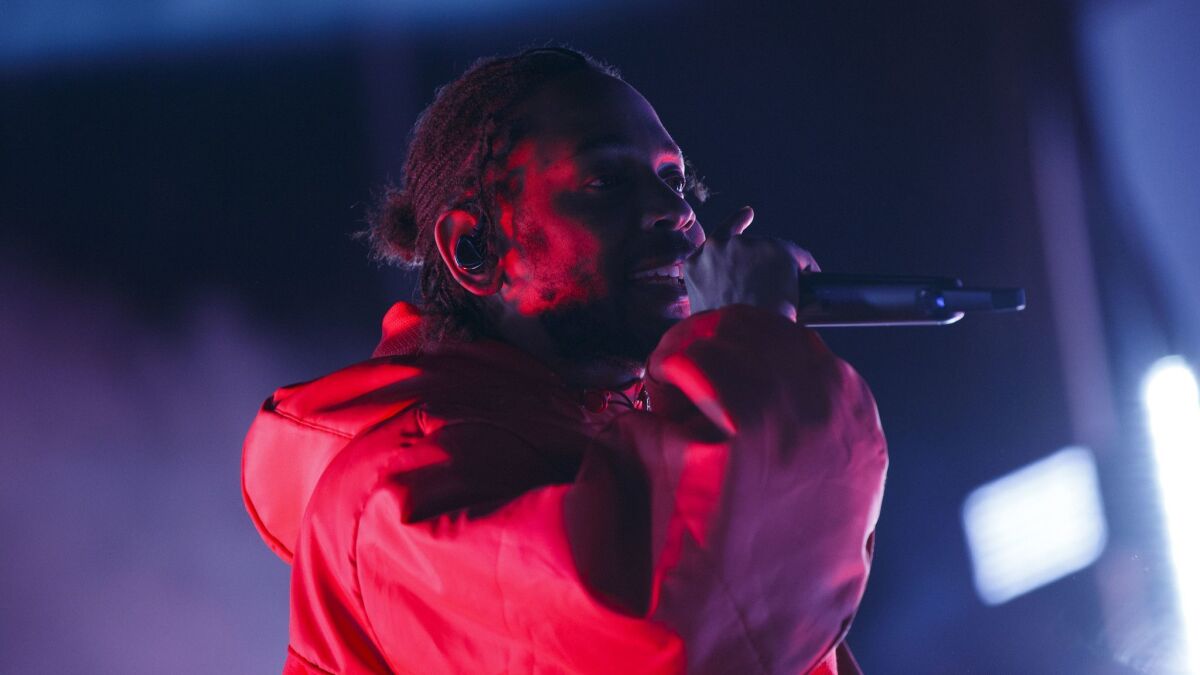 Kendrick Lamar's achievement as the first rapper to win a Pulitzer Prize for music is an epochal achievement in hip-hop, and in Pulitzer history for acknowledging the genre's importance in American cultural life.
But there is some precedent and narrative behind this particular award. It's not the first time a recent Pulitzer music winner has made waves in rap, and Lamar's own work has frequently drawn from Pulitzer winners in other genres, from free jazz to literature. Sonically, he's in a shared space with avant-garde classical winners.
Lamar has always had his eye on work that's been previously lauded by the committee. Lamar's popular single "King Kunta," featured on "To Pimp a Butterfly," directly references Pulitzer winner Alex Haley's "Roots," a landmark novel (and adapted TV event) that's been a frequent reference point in hip-hop. Missy Elliott, Ludacris, Jay-Z, Ice Cube and West have all used Kunta Kinte allusions in their lyrics.
Lamar follows another non-classical Pulitzer winner, Ornette Coleman, the experimental jazz pioneer who won in 2007 for "Sound Grammar." Lamar's albums have been frequently cited as spearheading a jazz revival in Los Angeles, elevating players like Kamasi Washington, Terrace Martin and Robert Glasper to almost-pop stars, or at least crossover figures with wide, young audiences outside the traditional jazz market.
Lamar has also collaborated with Herbie Hancock, who previously said, "I could not play what I play were it not for Ornette Coleman."
John Coltrane and Thelonious Monk, each foundational jazz figures and artists who have received what the Pulitzers call "special awards and citations," have DNA in Lamar's arrangements — Lamar is a frequent collaborator with Coltrane's relatives Steven Ellison, better known as Flying Lotus, and Ravi Coltrane.
The Pulitzers themselves have even nodded — albeit slightly — to Lamar's universe.
In 2013, the composer Caroline Shaw won the prize for her vocal composition "Partita for Eight Voices," which she wrote for her Grammy-winning group Roomful of Teeth. At 30 she was the youngest winner in the music prize's history (now tied with Lamar for that distinction), and the award was lauded for acknowledging a progressive new voice in the avant-garde.
But she wasn't just noticed in contemporary classical circles.
Kanye West became smitten with her off-kilter stacks of vocal harmonies, flirtations with dissonance and wild swings in tone. West soon brought her into the fold as a favored collaborator, remixing his single "Say You Will" to highlight her voice, and performed live versions of his song "Power" with her taking some lead vocal duties.
She's all over his album "The Life of Pablo," with her eerie vocals appearing on "Wolves" and "Father Stretch My Hands Pt. 2." Lamar appeared on the LP's "No More Parties in L.A.," so he has already shared album credits with a music Pulitzer winner.
Lamar's "Damn" may seem like a contrarian pick, but the album's players, roots and themes share in a long Pulitzer pedigree.
Many will champion the Pulitzer committee's overdue embrace of hip-hop. Yet the award is a testament to the breadth of Lamar's vision, and much of the work he's long been doing has always maintained direct ties to the best that American culture has to offer.
For breaking music news, follow @augustbrown on Twitter.
---
Your essential guide to the arts in L.A.
Get Carolina A. Miranda's weekly newsletter for what's happening, plus openings, critics' picks and more.
You may occasionally receive promotional content from the Los Angeles Times.