With Lyor Cohen leading the charge, YouTube Music brings some challenges and advantages to a competitive music streaming market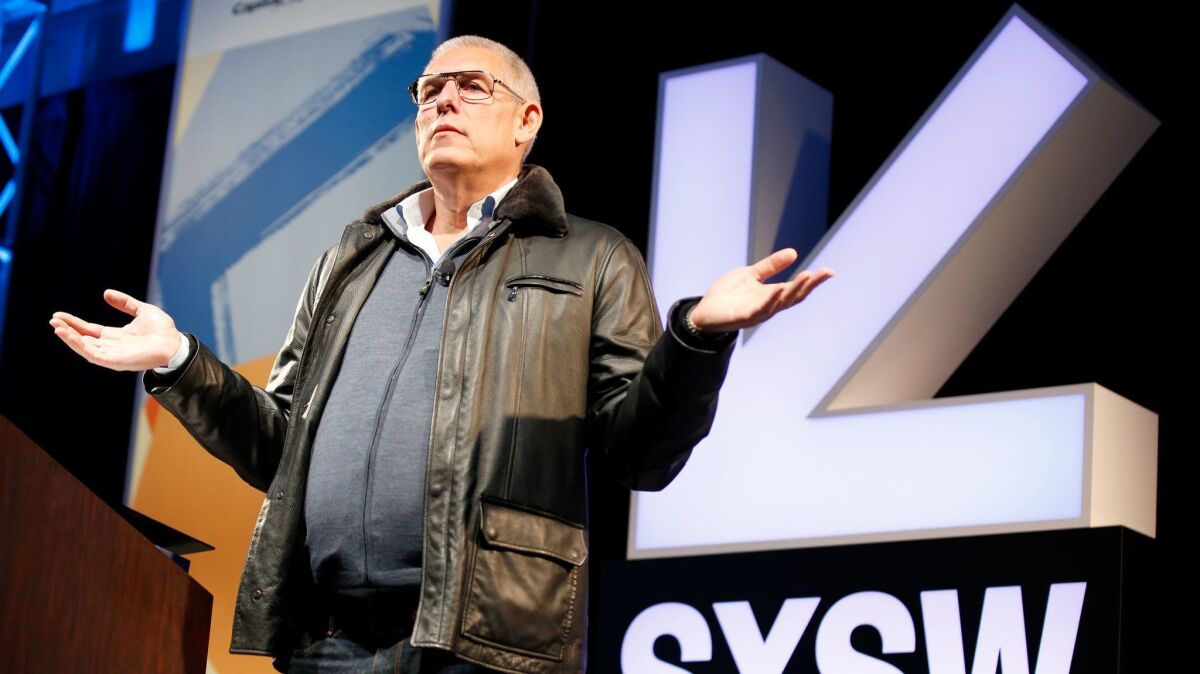 Those not monitoring the subscriber race among the major music streaming services might have missed the arrival of YouTube Music, the newest competitor gunning to disrupt a market dominated by Spotify, Apple Music and Amazon Music.
Released to the public in June, the platform provides yet another avenue for corporate parent Google to storm the entertainment sector. The service — available in a free, ad-supported tier, a $9.99 per month ad-free YouTube Music premium version and, at $12.99, YouTube Premium, which bundles in the ad-free video platform — enters the field with a fat wallet and some secret weapons, most notably its trove of user data and access to millions of hours of live music via YouTube.
That its arrival hasn't made many headlines shouldn't be surprising. Nearly every week some streaming platform, which also includes smaller-tier companies such as Deezer, Napster and Tidal, seems to unveil a new initiative as it works to gain ears.
The platform's built-in advantage is its access to recordings already housed on the YouTube server. Consisting of both authorized and unauthorized live recordings uploaded by artists, labels and users alike, the search results show up as part of the company's "video" collection, but those results can often also include studio recordings unavailable through other services and some artists or recordings that are rather troubling.
There's still a wide-open market for music streaming. Huge swaths of the population have yet to commit to a service and demand continues to spread, says Mark Mulligan, streaming service analyst for U.K.-based Midia Research. "Why isn't there a country streaming music service? Why isn't there a Latin or hip-hop streaming service? There are loads of different ways we could make this market grow," he says, adding that at the end of 2017, there were 202 million paid subscribers to the various services.
"Why isn't there a country streaming music service? Why isn't there a Latin or hip hop streaming service?"
— Mark Mulligan, Midia Research
YouTube signaled its renewed commitment to music streaming in 2016 by hiring veteran music executive Lyor Cohen as the company's global head of music, where part of his charge has been bringing YouTube Music to market.
YouTube upped the ante by hiring playlist programmer Tuma Basa away from Spotify. Basa made his name by curating the platform's wildly influential RapCaviar playlist, which helped propel the careers of now-ubiquitous artists including Cardi B, Migos and Rae Sremmurd.
Cohen's a legendary figure in the music business. Born in Los Angeles, he gained his first experience in the industry by launching the Mix Club, a mid-'80s weekly club at the Stardust Ballroom on Sunset. After relocating to New York, he helped launch the careers of artists including the Beastie Boys, A Tribe Called Quest and Kanye West. As head of Warner Music in the 2000s, Cohen successfully negotiated the first music licensing deal between YouTube and a major label.
He says he's concerned about a market ruled by just two players, Spotify and Apple. "The number one threat to the music industry is a duopoly. Us being successful brings diversity to distribution."
Midia's Mulligan says Cohen's right to be concerned, with a caveat: "Amazon is a very, very significant third place player." That's because Amazon, says Mulligan, is focused on a slice of the population that Spotify and Apple Music are ignoring, that is "a more mainstream, more mass-market, older audience."
One of the biggest concerns, says Mulligan, is turning YouTube's user base into subscribers. That connection, however, may bring other, more problematic challenges.
Access to unauthorized recordings is one. Cohen said before launch that on YouTube Music "music has to be cleared — we have to have the rights for it."
He added that unauthorized recordings "won't show up" in the results. Using the acronym for "user generated content," he says, "We're not going to be serving up hard UGC unless you're deep-diving for it, and we definitely aren't going to be servicing up stuff we don't have the rights for."
But is this accurate? Based on a number of searches, it's unclear, and YouTube Music did not reply to requests seeking to clarify its use of unauthorized recordings.
For instance, the 1980s punk band Drunks with Guns has not authorized the use of its recordings on Spotify or Apple Music, but their records are available on YouTube Music in the "video" page, and appear to have been posted by users and not the band.
Such porousness might be great for the so-called deep-divers, but it also allows for access to volumes of dubious recordings. Avowed white nationalist bands, banned by policy on other major platforms, appear to be easily accessible through this YouTube video loophole. In some instances, search results for racist bands are presented in a fashion that's indistinguishable from those inside the YouTube Music system itself.
More prominently, Prince's "Black Album" is currently unavailable on platforms at the direction of Prince's estate, but it appears among the results on YouTube Music. Ditto Danger Mouse's classic Jay Z-Beatles mash-up, "The Gray Album."
Until such eyebrow-raising technicalities get ironed out, it's worth noting that YouTube's engine certainly is impressive, at least based on this listener's experiences. Because of the volume of data Google has gathered, the platform immediately offered up suggestions that accurately captured my listening predilections.
Playlists are also keyed to time and place. With location services on, it not only suggests music based on the hour, but, somewhat creepily, will know when you're home on a Saturday night. As an example, Cohen suggests its utility on date night.
"If I could get you Barry White at the right time, I am really helpful and delighted for you," he says.
For tips, records, snapshots and stories on Los Angeles music culture, follow Randall Roberts on Twitter and Instagram: @liledit. Email: randall.roberts@latimes.com.
---
Your essential guide to the arts in L.A.
Get Carolina A. Miranda's weekly newsletter for what's happening, plus openings, critics' picks and more.
You may occasionally receive promotional content from the Los Angeles Times.