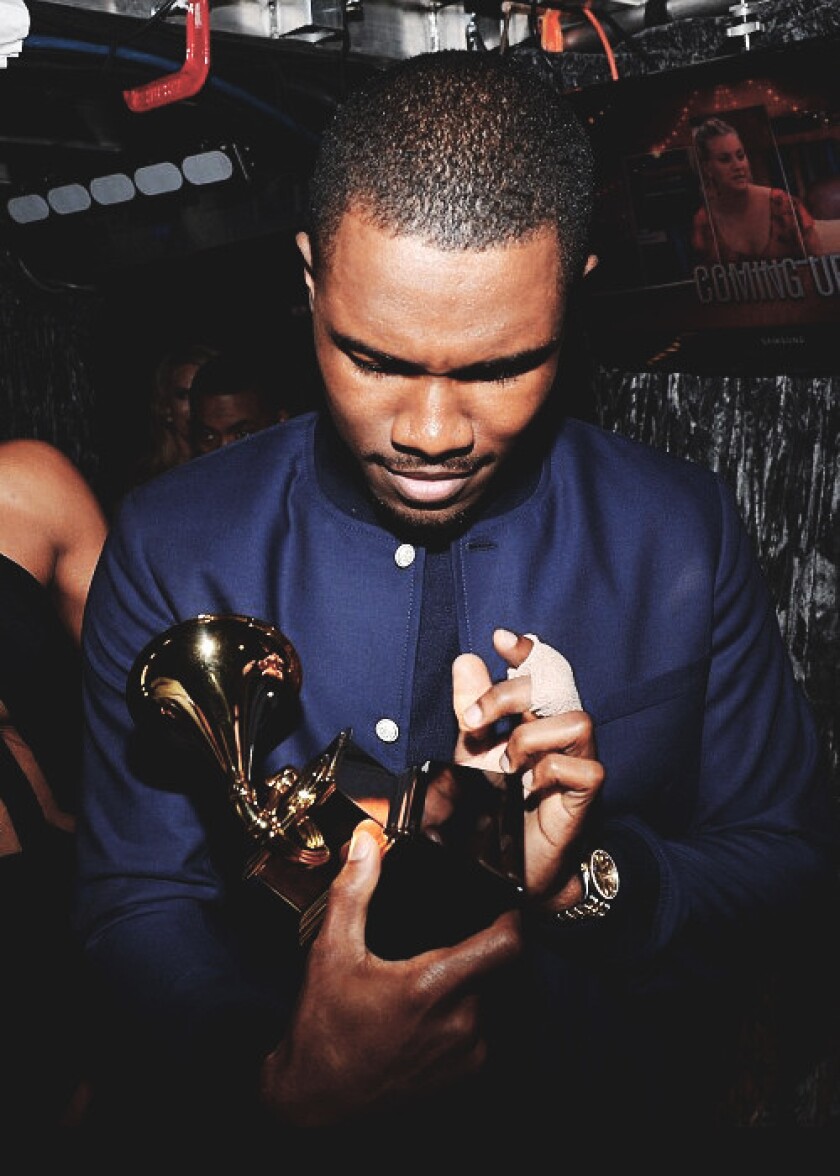 Frank Ocean is "like 10, 11 songs" into his next album, the follow-up to last year's Grammy Award-winning "Channel Orange."
Speaking Tuesday night to Zane Lowe on BBC Radio 1, the L.A.-based R&B star said the album is shaping up to be "another cohesive thing, bordering on a concept record again." Ocean plans to travel to Bora Bora after his current stay in London (where he's up for the international male solo artist prize at Wednesday's BRIT Awards) and work on the beach for a few weeks. Possible collaborators on the album, he added, include Pharrell and Danger Mouse.
Ocean also said he's hoping to tour this summer.
"Pharrell was telling me months ago, 'You got to tour with this record. You should tour for a couple years -- just say the hell with it and get on the road,'" Ocean said. "I was like, 'I can't tour two years straight 'cause I have to record to make more music.' But I do want to get out for a few months this year. I think it'll be pretty sweet when I do."
Other tidbits from Lowe's interview:
--Though he's "probably never completed an episode of 'Friends' or 'Seinfeld' or any of those landmark sitcoms," Ocean watches "Breaking Bad" and "Game of Thrones."
--He's listening to Tame Impala and King Krule at the moment.
--Unlike Clive Davis (whose pre-Grammy gala he attended), Ocean has no plans to tell his story on the page. "I don't think I could manage to be unbiased enough to write a proper [auto]biography," he said. "I would probably make myself seem godlike."
ALSO:
Mariah Carey releases new single, 'Almost Home'
Michael Jackson's son Prince to be 'ET' special correspondent
Clive Davis' book is more about music stars than music business
---