Hit songs that were rejected by Britney Spears, Michael Jackson, more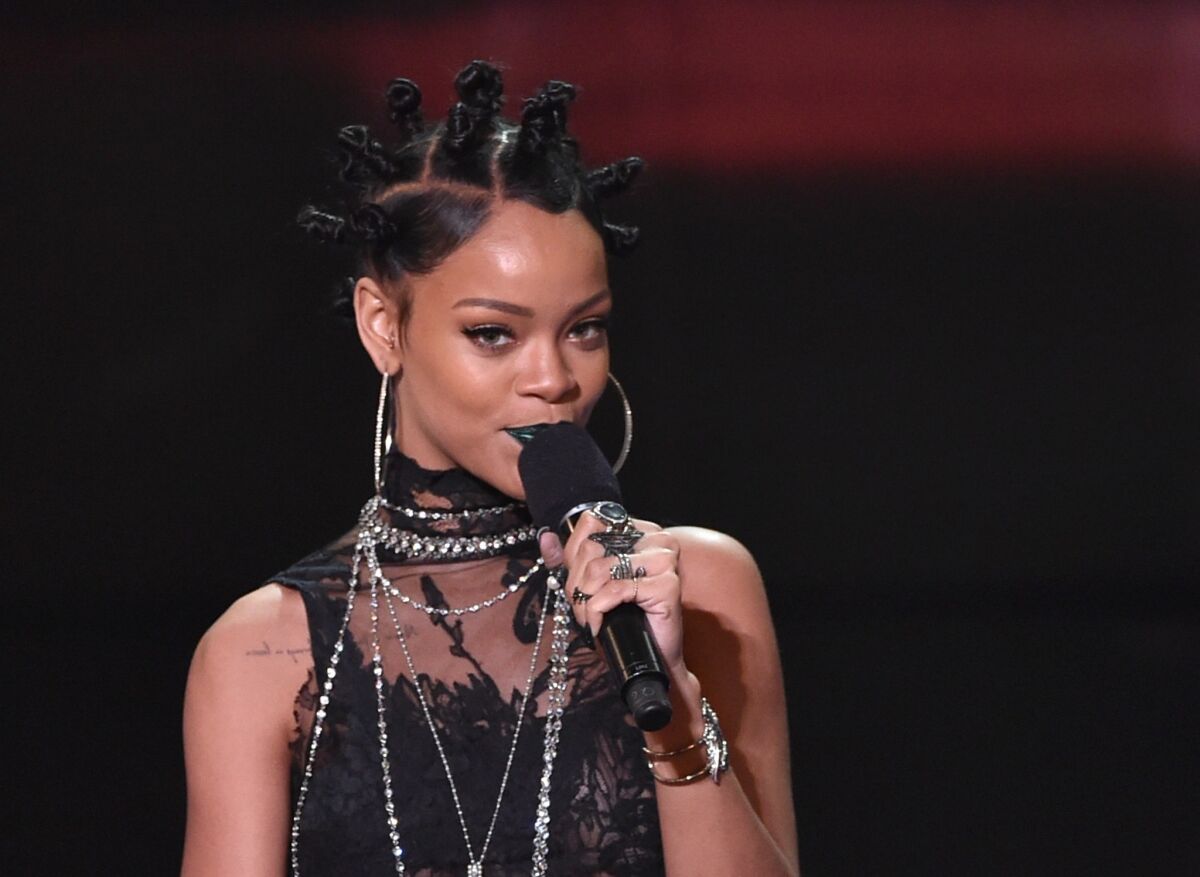 Cee Lo Green's missed opportunity with the song "Happy," which Pharrell Williams recently revealed that Green recorded but then chose not to release, isn't the first time a pop, rock, R&B or country star turned thumbs down on a future hit.
"Umbrella," composed by The-Dream, Tricky Stewart, Kuk Harrell and Jay Z, was written for Britney Spears, but her record label reportedly rejected it because they felt she already had enough material for her album at the time. So Rihanna took a stab at it and scored a No. 1 hit that stayed at the top of the pop singles chart for seven weeks.
Spears also passed on "Telephone," which Lady Gaga had offered to her. After Spears turned it down, Gaga worked it up as a duet with Beyonce and transformed it into a No. 3 pop hit in 2009.
It's not like Spears never was on the right side of pop history: TLC decided against recording "Baby One More Time" because the Atlanta trio felt it ran counter to the more mature image they were developing at the time. Spears made it a No. 1 hit out of the box with the song that spawned her post-Mickey Mouse Club career.
The Neptunes created "Rock Your Body" in hopes of placing it on Michael Jackson's "Invincible" album, but when Jackson bypassed it, they brought it to Justin Timberlake, who took it to No. 5 on the Billboard Hot 100 in 2003.
Tina Turner launched a whole new phase of her career with her version of "What's Love Got to Do With It." British writers Terry Britten and Graham Lyle had written it for early English rock star Cliff Richard, but he rejected it. They also submitted it to American R&B singers Donna Summer and Phyllis Hyman, who also turned it down. After Turner picked it for her 1984 solo album "Private Dancer," it became her first Top 10 single since her 1971 recording of John Fogerty's "Proud Mary," and spent three weeks at No. 1.
Carrie Underwood was on the receiving end of good fortune when then better-known country singer Sara Evans turned down Brett James, Gordie Sampson and Hillary Lindsey's "Jesus Take the Wheel." Underwood's version became a No. 20 pop hit and spent six weeks at No. 1 on Billboard's country singles chart in 2005.
George Jones unequivocally rejected the song that would become arguably the most defining hit of his long career when it was first presented to him. Producer Billy Sherrill suggested he record Bobby Braddock and Curly Putman's "He Stopped Loving Her Today" in 1980. Sherrill later said that Jones resisted because "he thought it was too long, too sad, too depressing and that nobody would ever play it... He hated the melody and wouldn't learn it." Sherrill then bet Jones $100 that it would become a hit if he recorded it, so Jones took him up on it. It may be the best $100 anyone ever lost.
One of the longest incubating periods for a song that ultimately became a hit belongs to Bill Mack's "Blue," a song he wrote in 1956, recorded himself in 1958 but pitched to the great Patsy Cline, who died in a 1963 plane crash and never recorded it. More than 30 years later, then 13-year-old LeAnn Rimes took a chance on it and even though hers sounded like a lost Cline track, it became a Top 10 country hit and put the young singer on the start of a career that's still going.
The phenomenon even reaches the world of the Beatles.
Paul McCartney offered Tom Jones the chance to record a new song he'd written in 1968, provided that Jones issue it as his next single. But Jones' label had another song from his latest album they wanted to release, so Jones had to pass.
The song? "The Long and Winding Road."
To help balance the scales on some level, Jones recently recorded McCartney's "(I Want To) Come Home" on his 2013 album, "Spirit in the Room." He said it was the closest thing he could come to an "obscure" song by the former Beatle, because it had appeared only in the 2009 film "Everybody's Fine," and had never been included on any McCartney album.
---
Your essential guide to the arts in L.A.
Get Carolina A. Miranda's weekly newsletter for what's happening, plus openings, critics' picks and more.
You may occasionally receive promotional content from the Los Angeles Times.