Madonna issues apology for using racial slur on Instagram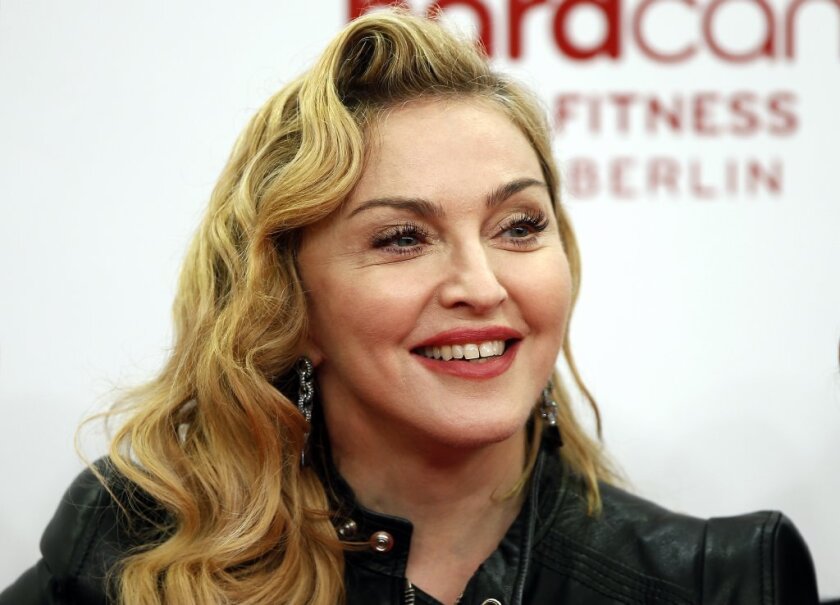 Madonna on Saturday asked forgiveness for captioning a photograph of her teenage son boxing with a racial slur. The comment, initially posted on Friday on social network Instagram, was soon deleted, with Madonna initially referring to those who had questioned her use of the N-word as "haters."
On Saturday, Madonna was singing a more conciliatory tone.
"I am sorry if I offended anyone with my use of the N-word on Instagram," she said in a public statement posted on her Instagram and Facebook feeds. "It was not meant as a racial slur. I am not a racist. There's no way to defend the use of the word. It was all about intention."
The photograph shows Madonna's 13-year-old son Rocco in the midst of what appears to be some boxing training. Madonna captioned the image by playfully quoting LL Cool J's 1990 hit "Mama Said Knock You Out," but also included a variation of the racial epithet with "dis" included as a prefix.
While Pop & Hiss realizes that may be a rather clinical description of the caption, it was instantly clear what was posted riled some nerves. The comment was soon deleted, as Madonna labeled those critical of her "haters," although she used far more colorful language.
Madonna on Saturday further tried to clear up what she said was a misunderstanding.
"It was used as a term of endearment toward my son who is white," she wrote. "I appreciate that it's a provocative word and I apologize if it gave people the wrong impression. Forgive me."
In other Madonna news, Pop & Hiss on Friday reported that Madonna is expected to appear on Jan. 26's Grammy Awards show. Details of the performance still remain something of a surprise, as sources indicated that Madonna would be singing with another act.
ALSO:
Beyonce, Madonna expected to perform at Grammys

Listen: Five would-be pop hits that never quite were in 2013
Oscar Nominations: 'Frozen,' 'Her' and 'Alone Yet Not Alone' for song?
---
Your essential guide to the arts in L.A.
Get Carolina A. Miranda's weekly newsletter for what's happening, plus openings, critics' picks and more.
You may occasionally receive promotional content from the Los Angeles Times.