Review: 'God Friended Me' spurs theological discourse with lots of clever coincidences
Television Critic
"God Friended Me," the show attached to the most dreadful title of the fall season, comes to CBS on Sunday night, to disappoint, fulfill or exceed your expectations, positive or negative.
Brandon Micheal Hall ("The Mayor") plays Miles Finer, a young man with a podcast. The nonexistence of God is his theme, and he's hoping to take it to a bigger platform, to get in with Sirius, the digital radio people. There are, in fact, quite a few podcasts on or related to atheism, so apart from having to deal with competition in a crowded market, it's not a crazy pitch.
One day, post-podcast, his pocket phone dings, and Miles sees that he has received a friend request from "God." (Portrait picture: a white cloud on a blue sky.) Facebook is the platform, not some invented knockoff like Faceplace or Mybook, which makes the show feel at times like an extended pitch for a company not always seen on the side of the angels.
After multiple deleted requests and some creepy prompting from the smart (i.e., hackable) appliances in his home, Miles finally accepts "God" as a friend, whereupon he gets a recommendation to friend someone named John Dove — we won't go into the Christian iconography of that name — who immediately crashes into Miles as he chases after a woman who is breaking up with him. Miles, in turn, chases Dove down into the subway, where he stops him from throwing himself in front of an arriving train. We are now about six or seven minutes into the episode.
God's next suggestion sends Miles to Cara Bloom (Violett Beane, "The Flash"), a writer with writer's block, destined to join the regular cast of this show, alongside Miles' bemused believer sister Ali (Javicia Leslie) and his comical hacker friend Rakesh (Suraj Sharma).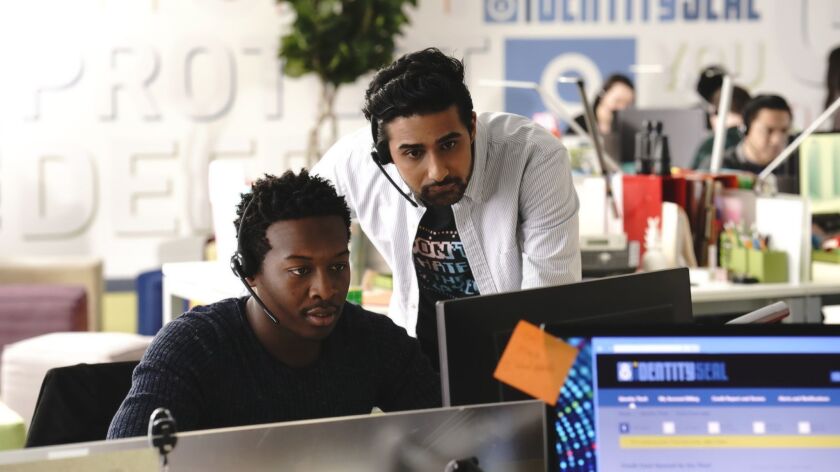 Longtime television watchers may well be reminded of "Joan of Arcadia," in which Amber Tamblyn played a teenager whom God, in various human guises, assigned little tasks that led to big results. Or the great "Wonderfalls," in which Caroline Dhavernas played an antisocial underachiever driven into other people's lives by cryptic messages from inanimate animals (toys and dolls and figurines and such).
Created by Steven Lilien and Bryan Wynbrandt (co-creators of "Alcatraz" and veterans of "Gotham" and "Hawaii Five-0"), with the omnipresent, perhaps omnipowerful Greg Berlanti as executive producer, "God Friended Me" is an inspirational, quasi-spiritual show that only slightly cheats on its religious theme (and will likely not broaden its audience) by making its main character an atheist. It's his whole thing!
Indeed, I cannot remember ever hearing a character deny God so directly, so many times in a single hour of television — which, oddly, will allow a certain sort of viewer to regard Miles all the more easily as protesting too much, as naive, blind and, ultimately, to be awakened. (That game is given away, early, when Miles, in narrative voice-over declares: "I thought I had it all figured out.") And, except for the barista who tells him his podcast is "dope" early on, no other character endorses Miles' beliefs, or lack thereof.
If the single episode available for review is an indication of what's to come, it is a basically cheery show that every so often will ask for your tears. (It is literally sunny much of the time, and except for his estrangement from his preacher father, played by the great Joe Morton, Miles is a pretty happy fellow.) Like the show's interludes of theological discourse, its moments of regret and redemption are made to be easy to grasp and digest in the context of a Sunday night, broadcast network, mostly-family-friendly comic drama.
For those less invested in the God question, or less attracted to sentiment, the show will run mostly on the substantial charm and chemistry of its young stars and the Hardy Boys/Nancy Drew sleuthing they do together.
Rakesh: "Guys, this can't be right. The 'God' account's being protected by a firewall I've never seen before!"
Miles: "Don't mess with me!"
'"I'm not messing with you, man, this code is sublime!"
(Exclamation points mine.)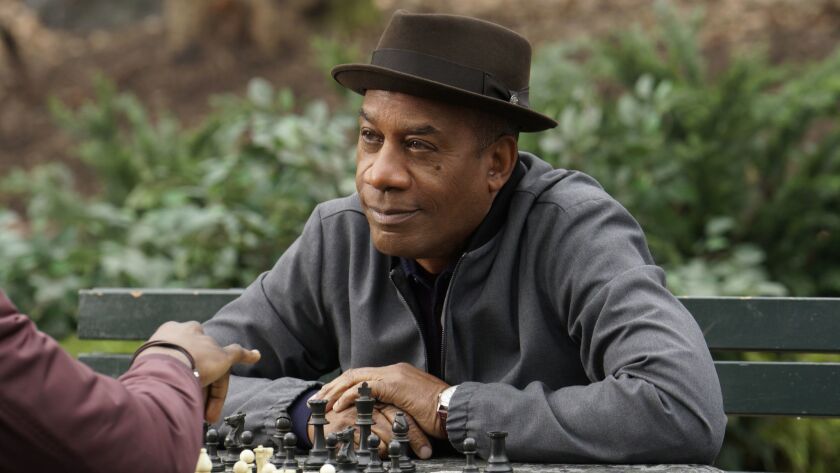 I assume that the question of who or Who is behind this all will be left open, allowing for occasional friendly debates on the order or disorder of the universe, and for viewers who might need that bit of intellectual wiggle room in order to feel comfortable.
Since he believes "everything in life can be explained" without resorting to the supernatural, he is forced to conclude that every weird, incredible, super-coincidental, lifesaving, life-changing thing that happens around him is part of "an elaborate hoax," the work of some extremely clever human agent, whose works and ways are no less mysterious than God's.
But that it all might turn out to be the work of clever humans is even more unlikely — it would be weirdly cynical, given the context, and violate a compact with the audience the show is made for, as if "Miracle on 34th Street" ended with Kris Kringle strapped down and institutionalized and medicated and the court declaring once and for all that there is no such thing as Santa Claus.
The actual higher power behind everything that happens on "God Friended Me" is, of course, the writers who make up these stories, who arrange the characters' intersecting timetables, its calibrated Rube Goldberg plots, its "grand design," to use a phrase much bandied here. There is no such thing as coincidence in a TV script. Everything is on purpose.
ALSO:
'The Mayor' and '9JKL': Two promising network pilots that might just break your streaming fix
'Wonderfalls' is in no way a slacker
Amber Tamblyn and Lidia Yuknavitch talk about the patriarchy and more at the L.A. public library
'God Friended Me'
Where: CBS
When: 8 p.m. Sunday
Rating: TV-PG-L (may be unsuitable for young children with an advisory for coarse language)
Twitter: @LATimesTVLloyd
---
From the Emmys to the Oscars.
Get our revamped Envelope newsletter, sent twice a week, for exclusive awards season coverage, behind-the-scenes insights and columnist Glenn Whipp's commentary.
You may occasionally receive promotional content from the Los Angeles Times.