Overrated/Underrated: Post-holiday surprises in 'The OA,' and 'worst of' lists are the worst
UNDERRATED
'The OA' on Netflix: A propulsively structured story from "Another Earth" creator Brit Marling, this series arrived like some kind of surprise stocking stuffer for those looking to ride out a post-holiday hangover and/or coverage of current events. While binge-able, mystery-driven shows such as these typically depend on an ability to stick the landing (see: "Lost," "The Night Of"), the show's melancholy atmosphere and central mystery of near-death experiences is tough to resist in the early going, particularly while TV awaits another slate of offerings. As long as you don't skew the level of anticipation by taking it all in at one sitting, "The OA" is better than another college bowl game.
'Don't Think Twice' (2016): Written and directed by storytelling comic and frequent "This American Life" guest Mike Birbiglia, this movie, recently released for DVD and streaming, explores the dynamics of an improv comedy troupe, which of late has become an increasingly popular path to showbiz success (and lack thereof). With a cast of comedy vets that includes "Key and Peele" co-creator Keegan-Michael Key, Chris Gethard and Kate Micucci, "Don't Think Twice" on one hand pays tribute to the addictive magic of creating and watching in-the-moment comedy, but also offers a humane yet honest view of the neediness and competitive jealousies that often arise when more than one performer is in the room.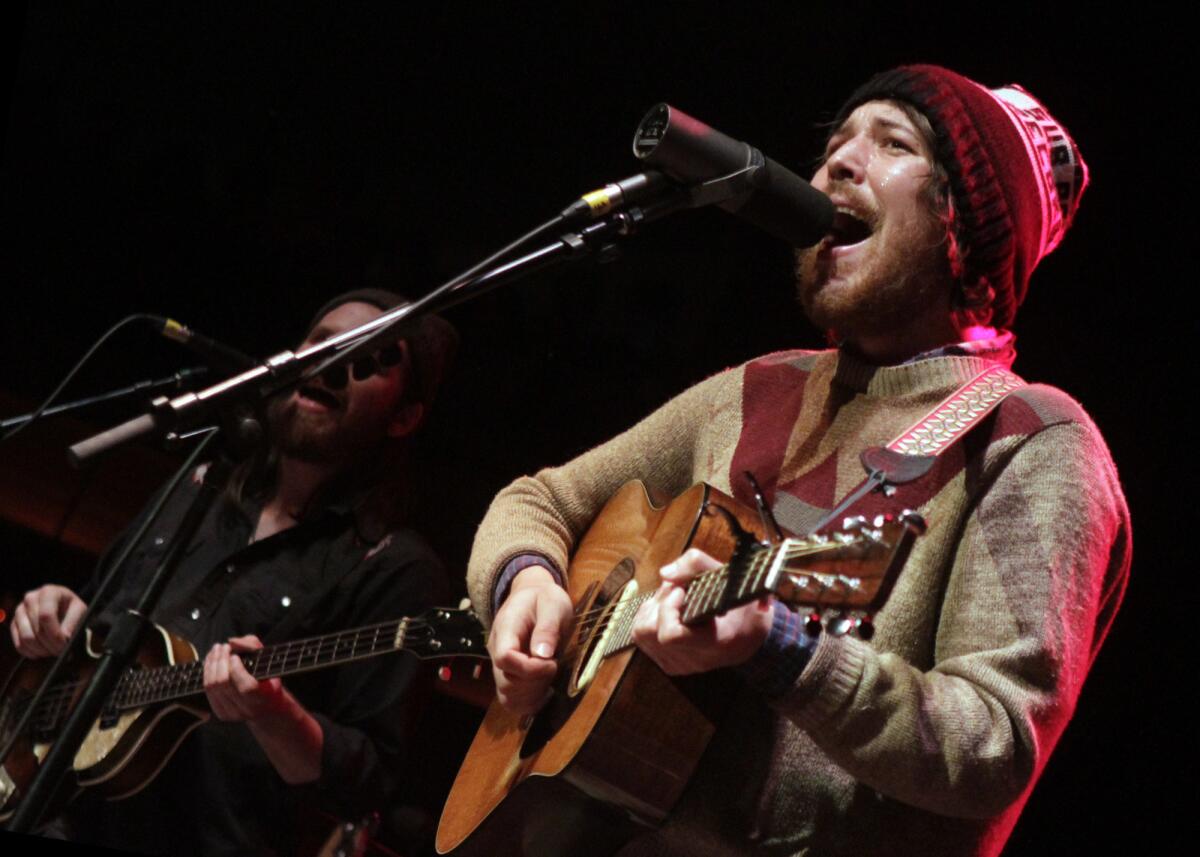 OVERRATED
Fleet Foxes: Silent since its numbingly gentle 2011 album, "Helplessness Blues," inadvertently helped give rise to Mumford and Sons, the Lumineers and all sorts of rustic "hey ho" bands, this group has live dates and a rumored new album in the works for the new year. But the years haven't been kind to this wispy-voiced band, and by and large all the pretty, acoustic harmonies and backward-looking aesthetic feels so tired it's sleepy, and a little like background music for boutiques that sell $200 flannel shirts and cologne that smells like firewood. But at least we owe the band for the far more interesting Father John Misty, its former drummer.
"Worst of" lists: With another year behind us, let's hope that 2016 also leaves behind an increasing appetite for singling out the least essential forms of pop culture in year-end round-ups. As satisfying as it is to call out the terrible or cynically crafted attempts at music, storytelling and art — trust me — the overloaded systems of entertainment and simple human failings are such that most creative efforts will ultimately lean toward the mediocre. Put another way, most news and information that dominates our culture is disappointing enough the first time around. It seems a far more constructive use of energy to recall the efforts that rose above.
See the most-read stories in Entertainment this hour »
Follow me over here @chrisbarton.
ALSO:
Year in review 2016: After a year of hot takes and backlashes, what are we doing here?
Get our L.A. Goes Out newsletter, with the week's best events, to help you explore and experience our city.
You may occasionally receive promotional content from the Los Angeles Times.