'Pose': FX drama about 1980s underground ball scene is a big step for trans community, producer says
Before "Pose" entered the prime-time arena in early June, any notion that the series would feel like an FX version of NBC's quietly emotional family drama "This Is Us" would likely have resulted in plenty of eyebrows being raised.
After all, "Pose," from "Glee" and "American Horror Story" co-creator Ryan Murphy, set its sights on exploring the extravagant subculture of the LGBTQ ballroom scene in 1980s New York. Based on the over-the-top vibe of those earlier Murphy productions and the colorful marketing, viewers may have easily assumed that "Pose" would deliver a weekly dose of glossy glitz, glamour and camp. And, yes, it has done that. But along the way, the show that made television history for featuring the largest cast of transgender actors in series regular roles revealed itself as a family drama.
The series, which also counts Murphy's longtime producing partner Brad Falchuck and Steven Canals as co-creators, is anchored by characters who are part of different "houses," a supportive network/makeshift family unit consisting of veterans of the scene, referred to as "house parents," and the primarily black and Latino gay and trans youth, searching for love and acceptance, to whom they provide guidance (and housing).
A central rivalry in the season involves Elektra (Dominique Jackson), the controlling and brash "mother" of the House of Abundance, and one of her "children," the more subdued Blanca (Mj Rodriguez), who breaks away from Elektra to form her own unit, the House of Evangelista. There are tears, arguments, identity issues and the struggle to form lasting romantic relationships. At the show's heart and core, there's that family love.
"I think it's similar to what you get from 'This Is Us,'" says trans activist and writer Janet Mock, who served as an executive producer, writer and director on the series. "It's a family drama that makes you feel. I think it will provide a lot of healing for our community, that's never seen themselves and who really feel for the first time that they're centered and that they're able to feel their way through this experience."
For Canals, "Pose" presented an opportunity to explore commonality.
"I hope anyone tuning in will realize that though we are not a monolith, we do want similar things: to be accepted, embraced, loved and affirmed for all of who we are," he wrote in an e-mail to the Times.
As the series wraps its first season Sunday — with plans for another in the works — The Times spoke with Mock and Rodriguez to discuss the show's significance, revisiting this period, and Hollywood's inclusivity problem.
What was the experience of being part of a project like this? And how has it changed what you feel is within reach?
Mock: When Ryan approached me to be a part of this project, I knew that it had the potential to not only shift and change the way in which trans people are seen, but also the way in which we see ourselves. I am someone that grew up largely watching television and I was a big fan of "My So-Called Life" and "Felicity" and I had hoped to see myself there someday. But there were no mirrors of girls like myself on screen.
And so, the reason why I joined the project was largely to be able to fill that gap in representation. And the reaction that we've gotten from fans who've taken in the show, it just really runs the gamut of folks who are straight, who are cisgender, who are not trans, who are white, who are all over the place, and who see themselves in the story of Blanca's wanting to build and create a family and leave a legacy behind is gratifying. I think we all have that desire to build that and to leave something behind when we're no longer here.
Rodriguez: To see many, many varieties of stories that share the human experience is wonderful. And I think that's changed me in a way, just the fact that now I have a responsibility for my community, and not only my community but the communities outside of that. You can bridge the gap between the two.
How did it feel, as trans women of color, to revisit this period?
Rodriguez: Not only are we women, which is one minority, and then we have trans tied on to it, which is another minority, and then being African American and of Latina ethnicity. You can only imagine how we would feel being a part of something like this. It means so much to get the chance to tell our stories and to totally understand us fully and completely and let us convey them through these characters that are very real. And that we would be changing minds and showing that we are human, we're living a human experience, and we're being just as authentic as anyone that's out there walking the streets who considers themselves "normal."
Mock: I think that there's so much that we can learn from the people that came before us. One of the first portraits that felt fully me — the first time I really saw myself — was "Paris Is Burning." There's so many parallels in terms of the hurdles and the obstacles that trans people, specifically trans people of color and poor trans people, are facing to this day — being pushed out of hostile homes, intolerant schools, places of worship. Not being able, because you can't go to school, to get employed, to be able to make a living. And therefore you're thrown to the streets and you're thrown to underground economies to take care of yourself. And then you're criminalized for that. And then you're also made much more vulnerable. I see a poetry and a symmetry between the two that really speaks to today.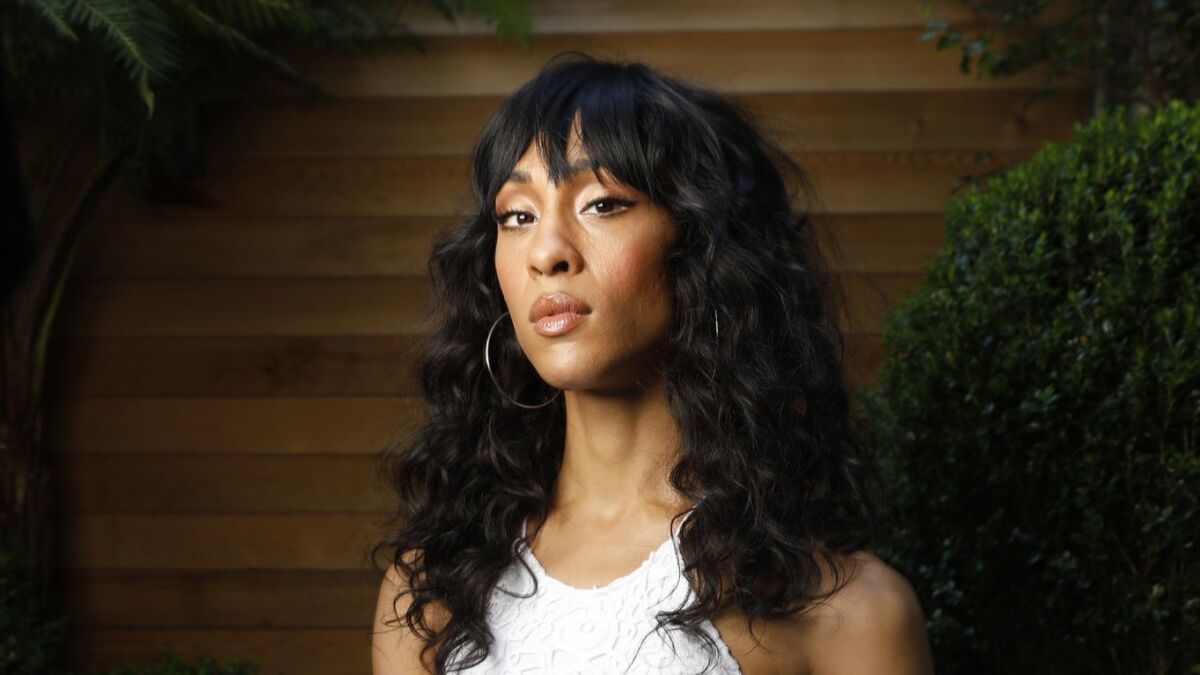 We're still seeing that the entertainment industry is stumbling with its inclusiveness of the trans community, as the recent case with Scarlett Johansson demonstrated (Johansson was cast as a trans man in the film "Rub & Tug," triggering a furious backlash from the LGBTQ community. Johansson eventually withdrew from the role.). Why do you think that is? And what work still needs to be done?
Rodriguez: As actors we need to be cognizant of what we do. We act, but also we pull from reality. And if you don't understand the specific path of reality, then you will not be able to portray the part how you need to — even if you do the research — because it's a specific type of experience. We have to be inclusive with parts. We have to understand that, yeah, we can play anything [as an actor], but you have to be respective of the work and how the roles play out.
Mock: I think it speaks to the entitlement of some cultural creators who believe that the only way to tell our stories is to cast a star. And I think that it also speaks to a certain type of entitlement that allows you to invisibilize the deep, deep pool of talent that has never been given a chance that is out there. One of the things that I think our show has done so well is that we have shown that the talent exists. And we didn't just hire one, we hired five. And they are just our leads. We are not even talking about our guest actors: the ones that are on the pier who have lines, the ones who are in show world who have lines, the ones who are in a shop who have lines, the ones who are in a diner that have lines. In a world where trans people are a deeply underemployed population, not just in Hollywood but across all industries and vectors, it's time that we finally just hire the people who are supposed to play the roles of the people that are portrayed.
I'm not saying that no actor can't embody any role that's out there, I don't believe that, but I think that when there are so few trans roles out there and so few trans stories being funded to be told, how much more powerful would it be to give it to an actor who is trans, who has experience, who has been wanting and fighting and looking for roles like that, and who probably never even has gotten the chance to audition for that role.
Do you feel much has changed? Do you think there's a misconception that because the trans community has "hit the mainstream" that they're any safer?
Rodriguez: I'll use myself as an example. I was harassed recently. It wasn't physical. It wasn't anything as far as touching, but it was verbal. [It was] a reality check for me to understand that I am not safe in this world until we make change to fight for it. I think that it is wonderful and beautiful that we tackle these issues. Yes, there is change, but there is so much, so much more, that we can do to make it safer for us.
Mock: I know that visibility does not equate to equality. Seeing trans folk on television, in the mainstream, is the first step to people realizing that, No. 1, we exist. That we are people and that we have struggles. And something as simple as Mj was saying: When you engage in a public space and you're on a train or you're walking on the sidewalk, to not be harassed because you are trans. That is a very simple thing. I think that often people don't realize, and I think we don't show it as much as we should on our show, of how hard it is for trans people to leave their home. We have lots of conversations on the show about passing, about realness. And that realness is not just because we wanna be attractive, and pretty, and have a boyfriend. It's because in order for us to be un-clocked by the trained eye. It gives you an access of safety as a black person, as a woman, and as a trans person of color.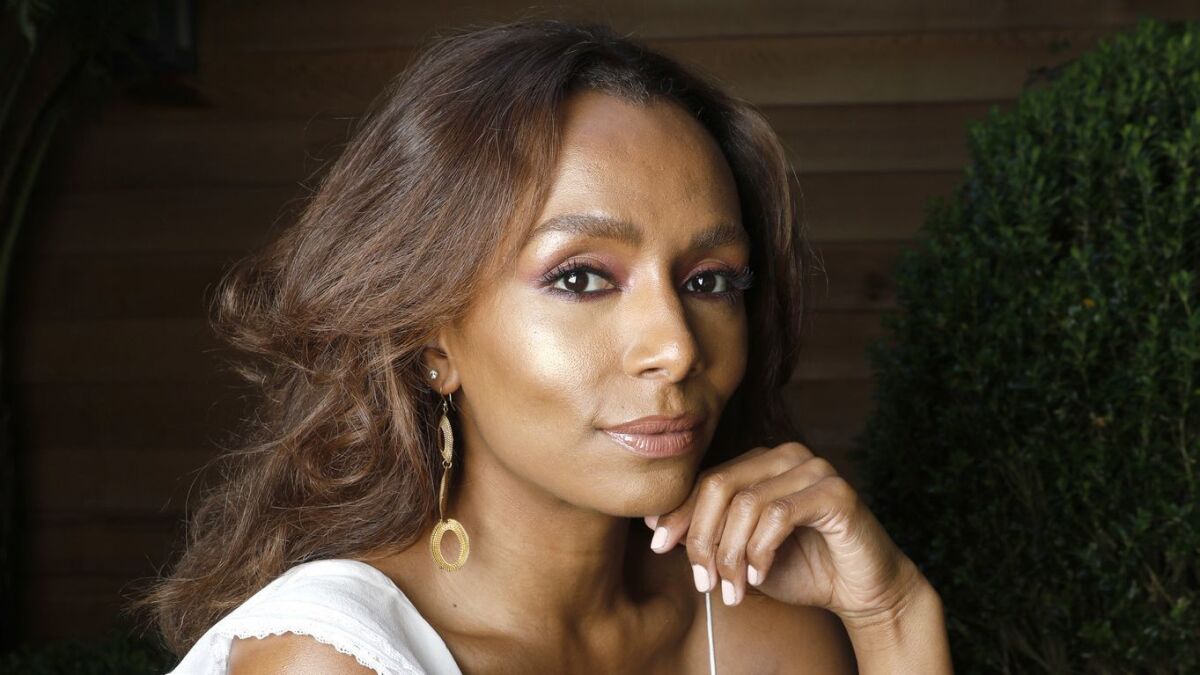 What do you think having a show like "Pose" in your youth might have meant for your own journey?
Mock: Television was a surrogate babysitter for me. I'm in the middle of three kids with a single working mother. I don't know what kind of world or what possibilities would have been out there for me if I would have been able to see a girl with my skin color, with my experiences with her body, with hair textures like mine and the way that my body is shaped — seeing her holding court as the lead of a show and that she's not in isolation, she's not surrounded by a cast of people who are unlike her, she is surrounded by sisterhood and community. I don't know what that would've been like for me, but I'm just so glad that those exist today and that it can allow people who have never seen themselves to finally feel like they're seen. And in a way where it's not low-budget. — there's great lighting, and there's great costumes, and there's great hair and makeup, and that they're surrounded by background actors. I hope it allows people to dream.
Rodriguez: I think seeing something like this at a young age would have changed my whole perspective of life and how I would live. But also I'm very, very happy that it happened in the time that it did.
What can you tell us about the season finale?
Mock: The season finale will largely be centered around a grand event in the ball world. And it will be what it took for every single character to get to that space. And it's our first episode where largely it will be set in the ballroom. So that alone will be its own extravaganza. You will see all kind of feuding and fights. You will see a lot of shade, but also at the end of the day a lot of heart. And the show at the end of the day will make you cry.
'Pose'
Where: FX
When: 9 p.m. Sunday
Rating: TV-MA-LSV (may be unsuitable for children under 17 with advisories for coarse language, sexual content and violence)
——————————-
---
Get our L.A. Goes Out newsletter, with the week's best events, to help you explore and experience our city.
You may occasionally receive promotional content from the Los Angeles Times.