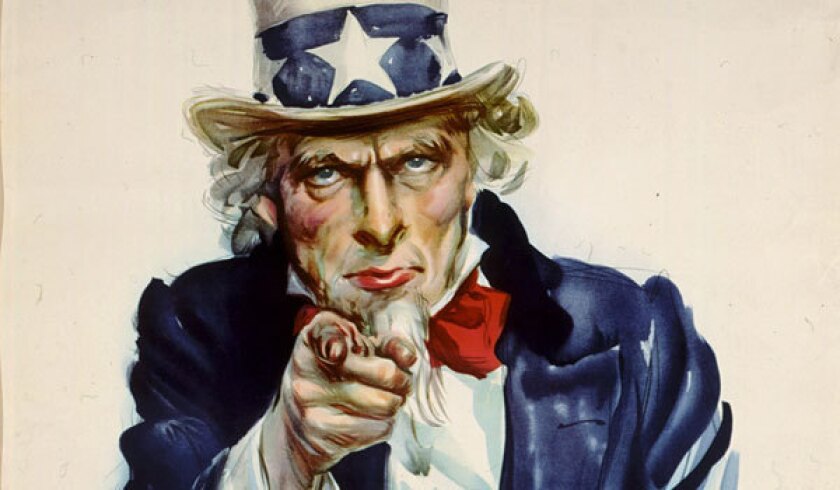 History's next big miniseries will be titled "World Wars," and as the name suggests, it'll be looking at the 30-year span of time that saw World War I and World War II.
History announced the project Wednesday and revealed that the six-part series will air on both History and H2, and be seen in 160 countries around the world, which is more countries than were involved in either of the world wars.
The project, which was filmed in both the U.S. and Europe, will feature interviews with Gen. Colin Powell, former British Prime Minister John Major, former Italian Prime Minister Mario Monti and Sen. John McCain, among others.
FULL COVERAGE: Winter TV preview
This year is the 100th anniversary of the assassination of Austrian Archduke Franz Ferdinand in Sarajevo, which was the start of World War I. The series begins there and follows world events through the Treaty of Versailles, Hitler's rise, the Holocaust, Pearl Harbor and eventually the end of World War II with Japan's surrender in 1945.
The project is being produced by Stephen David Entertainment, which previously produced the Emmy-winning "The Men Who Built America" for History. The style, which mixes flashy CGI, re-created scenes and talking-head interviews, has also been used for the History miniseries "America: The Story of Us" and "Mankind: The Story of All of Us."
ALSO:
Netflix renews 'House of Cards' for third season
Jay Leno's top joke targets were Bill Clinton and O.J. Simpson
'Biggest Loser': Uproar as winner appears 'too thin' at 105 pounds
---