Why Sharon Osbourne's apology to 'The View' is a brilliant ploy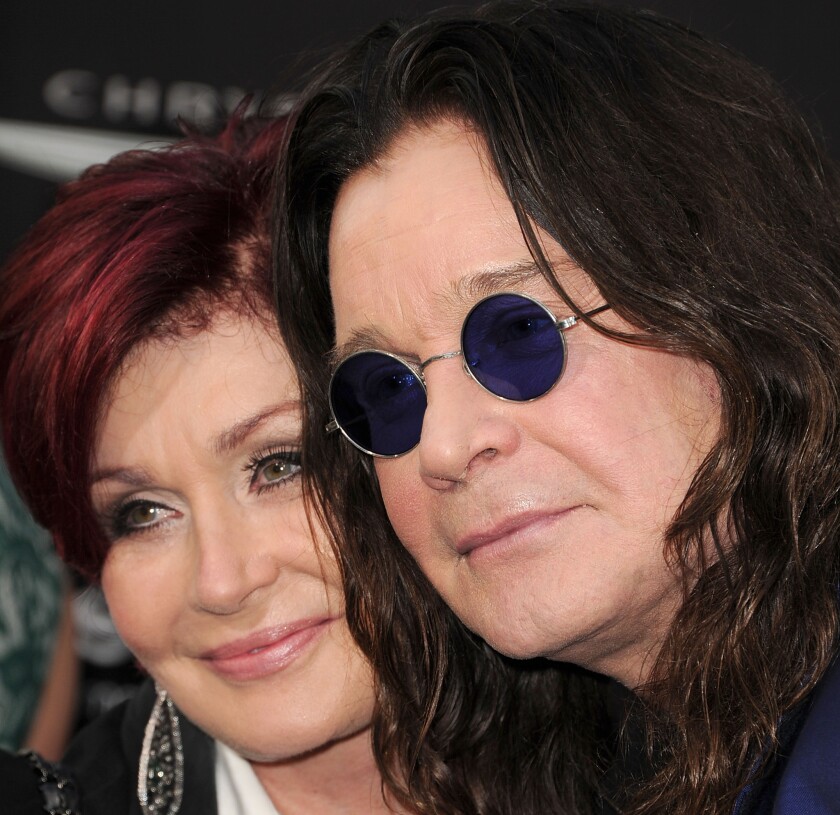 Sharon Osbourne says she's sorry she told the women on "The View" that they could go [bleep] themselves.
But we're guessing she's probably not sorry for all the PR her comments and subsequent apology have generated. And that's why lately "The Talk" has been coming out ahead of its archrival in the daytime talk wars.
The controversy started when Osbourne told Arsenio Hall this week that while Barbara Walters is "divine," the rest of "The View" panelists -- that would be Whoopi Goldberg, Jenny McCarthy and Sherri Shepherd -- could go do something unnatural to themselves (expressed in more salty language).
PHOTOS: Celebrities by The Times
Those comments reverberated all over the media, naturally. So on Thursday's edition of "The Talk," where she's a panelist, Osbourne took it all back.
"I was inappropriate and I was trying to be funny at somebody else's expense," Mrs. O explained.
She continued: "Please understand, it was my irreverent, irreverent behavior and no disrespect meant. And I'm not a person that is mean. I'm really not and I apologize."
Is it sincere? Who knows, but that's not the point. What matters is that "The Talk" and "The View" are locked in a battle for viewers, and "The Talk" -- which was widely ridiculed as a "View" pretender when it premiered a few seasons back -- is gaining. These are daily programs and the ratings picture changes slowly. It's a grinding battle. One way to get an edge is to dominate the news cycle. And "The Talk" has proved a lot better at that than "The View" has lately.
To wit: By flinging a fairly ordinary insult toward her competitors, Osbourne was able to get waves of online stories for two days straight. "Sharon said what? And now she's apologized? I have to see how she'll dig herself out of that hole!"
That's called working it. And "The Talk" has been working it quite well lately. Which might make the ladies of "The View" pretty bleepin' mad indeed.
What do you think of Osbourne and her insult?

ALSO:
X Factor' to air do-over after 'graphics error' for phone voting
'Jimmy Kimmel Live' apologizes for 'kill everyone in China' sketch
KCBS, KCAL exchange prime time, morning news teams in big shakeup
---
Inside the business of entertainment
The Wide Shot brings you news, analysis and insights on everything from streaming wars to production — and what it all means for the future.
You may occasionally receive promotional content from the Los Angeles Times.