Uniqlo to open in Cerritos, Santa Monica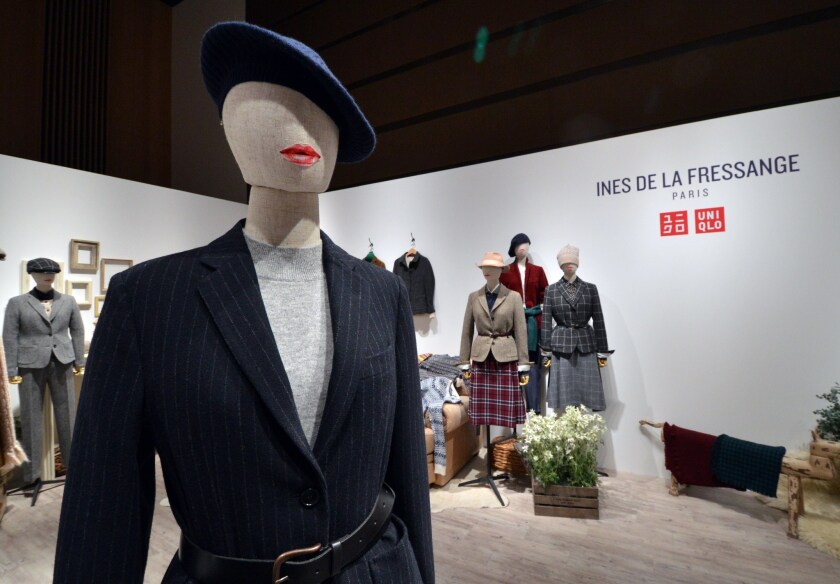 Japanese fashion retailer Uniqlo is scheduled to open at 10 a.m. Friday at Los Cerritos Center.
To mark the occasion, the first 200 people in line will receive an exclusive tote bag. There will be special pricing on summer items throughout the weekend, along with prizes and giveaways.
Los Cerritos Center is located off the South Street exit of the 605 Freeway, at 239 Los Cerritos Center, Cerritos.
Uniqlo also plans to open at Santa Monica Place, 395 Santa Monica Place, Santa Monica, on June 5.
Events
Odd Nights at the Autry, a planned monthly evening of music, shopping and food trucks, is slated to begin Friday at the Autry National Center in Griffith Park. Hours are 6 to 11 p.m. for the family- and pet-friendly event, which is to feature more than 200 vendors and 18 food trucks. Parking and admission are free. The event is produced by Phillip Dane, who is also behind Melrose Flea, Downtown Flea and Dodger Stadium Flea. Plans are to hold Odd Nights at the Autry, 4700 Western Heritage Way, on the third Friday of each month.
Bridal
JLM Couture plans to host a Lazaro trunk show featuring wedding gowns from the fall 2015 collection. The show is scheduled from 11 a.m. to 6 p.m. June 5, 10 a.m. to 6 p.m. June 6 and 11 a.m. to 5 p.m. June 7 at JLM's flagship store at 352 N. Robertson Blvd., West Hollywood. Email info@jlmboutique.com for appointments.
------------
FOR THE RECORD
May 21, 12:04 p.m.: A previous version of this post said the Lazaro trunk sow at JLM Couture would be May 22, 23, and 24 and would include bridesmaids' gowns. It is June 5-7 and will not include bridesmaids' apparel.
--------------
Clothing company Free People launched a bridal collection this week featuring gowns priced up to $4,000. The FP EverAfter collection features exclusive collaborations with artisans such as Grace Loves Lace.
------------
FOR THE RECORD
May 20, 2015, 1:20 p.m.: A previous version of this post said the Free People bridal collection was called ForeverAfter. It is called the FP EverAfter collection.
-------------
Beauty
Jessica Scantlin, lead celebrity makeup artist for Blushington, is scheduled to give a class on summer makeup from 6 to 7:30 p.m. Thursday at Blushington Sunset Plaza, 8591 Sunset Blvd., West Hollywood. The cost is $75 per person. Reservations are required and may be made by calling Blushington at (310) 652-5874. During the event, the salon is offering complimentary Champagne and 20% off on purchases.
Launches
Los Angeles fashion designer Sue Wong has launched an online boutique on her website. She's also added a beauty category, debuting a new fragrance, Sue Wong Eau De Parfum.

---