Brooks Brothers' holiday party serves up Santa Claus, James Franco and a $2,000 gingerbread house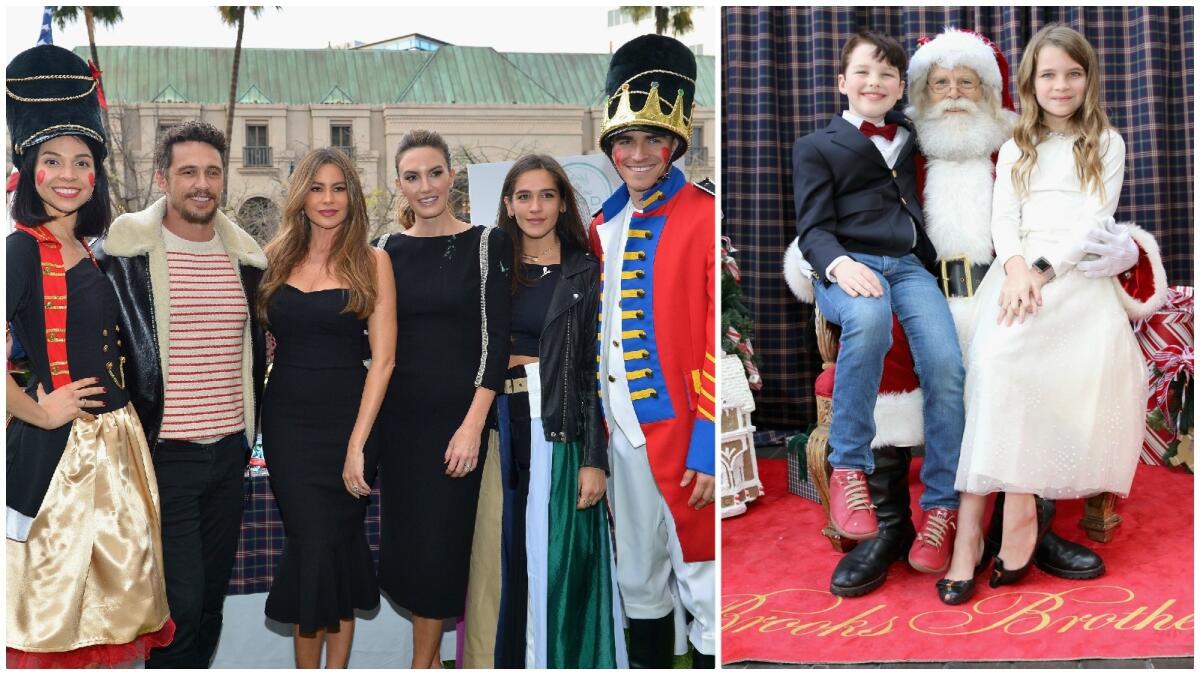 Sofia Vergara, James Franco and Santa Claus at the Beverly Wilshire Hotel in Beverly Hills may sound like the setup to an epic joke (or the opening scene of a Hallmark Channel Christmas movie — we're not sure which), but it's barely a snapshot of the fantastically festive scene from Brooks Brothers' fifth annual holiday party benefiting St. Jude Children's Research Hospital, which drew a record 400 people to the hotel terrace Sunday afternoon for cocktails, cookie-decorating and ornament-making.
The event has traditionally been held at the clothier's Rodeo Drive flagship but switched up the venue this time around because that space shuttered in September, and a new, 3,000-square-foot location (on the sixth floor of the recently renovated Beverly Center) opened its doors less than two weeks ago. That gave partygoers plenty of room to romp on the fake grass (it's a SoCal Christmas after all), sip bubbly, decorate gourmet cookies (courtesy of Texas-based Bird Bakery), pose for pictures with the Bearded One and rub elbows with the likes of high-profile hosts Emma Roberts, Armie Hammer, Rachel Zoe and Rodger Berman and other celebrity attendees including Vergara, Franco, Jaime King, Elizabeth Olsen and "Young Sheldon" stars Raegan Revord and Iain Armitage.
For the record:
9:55 p.m. Dec. 11, 2018An earlier version of this post incorrectly identified where Bird Bakery is located. It has outposts in San Antonio and Dallas, Texas, not Santa Monica.
A sprawling, custom-built gingerbread house (also by the Bird Bakery folks) was up for silent auction at the event, and it ended up gaveling out at a cool $2,000. Proceeds went directly to the hospital's fight against childhood cancer and other life-threatening diseases, adding to the more than $18 million Brooks Brothers has raised to date since it started working with the hospital in 2005.
St. Jude, it turns out, isn't the only one with a bit of a Brooks Brothers history. In a brief chat with Franco, the actor explained that while he was studying filmmaking at New York University, he had made a short film, "The Clerk's Tale," an adaptation of a Spencer Reece poem of the same name that was about working in the Brooks Brothers store in the Mall of America. "They helped me out when I was making the film," he said of the 200-year-old brand, "so I got to know them pretty well."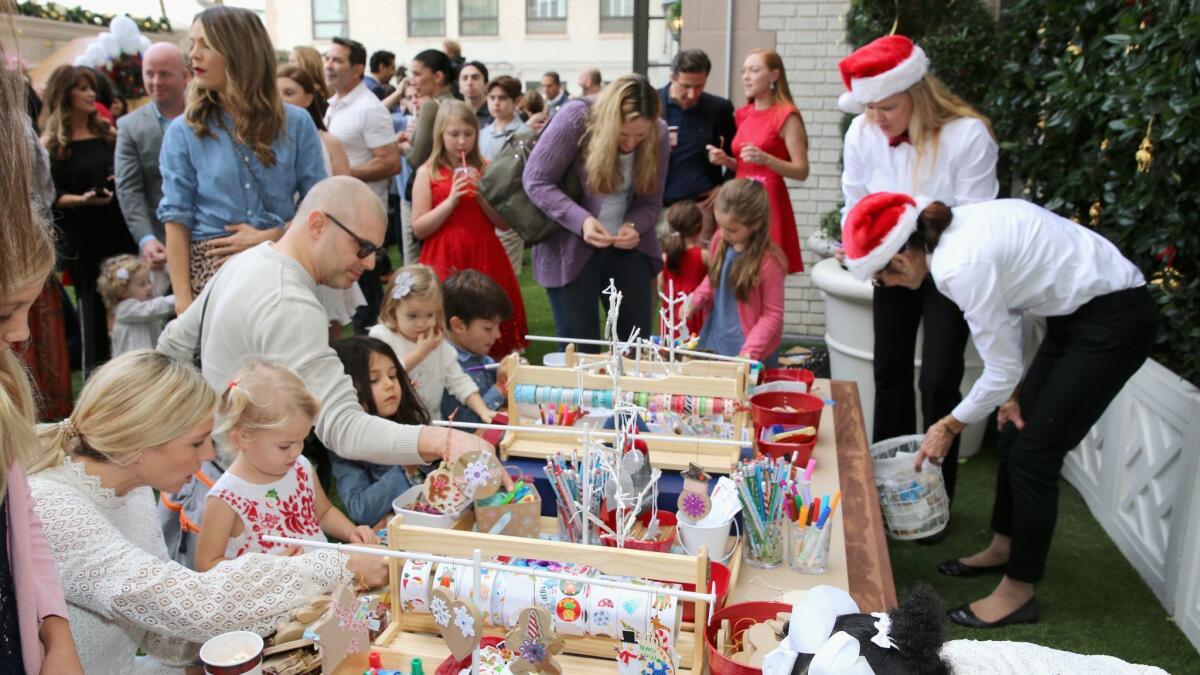 While Franco's white and red striped sweater and black jeans may well have been Brooks Brothers (their provenance wasn't discussed), the focus-puller of his ensemble was the chunky aviator's jacket he was wearing. Part of Italian luxury label Gucci's recent capsule collection inspired by West Hollywood's storied Chateau Marmont, the Sherpa-lined leather jacket boasted generous nubbly lapels and the words Chateau Marmont Hollywood in flocked lettering across the back.
"Funny story," Franco said when asked about the jacket. "I was wearing this recently — somewhere in the Valley — and I heard someone say, 'That's probably what the valet guys wear over there,' and I was [saying to myself,] 'No man, this is Gucci!'"
For more musings on all things fashion and style, follow me at @ARTschorn