A post-Coachella Beyoncé pop-in helps highlight the Dundas label's Melrose Avenue pop-up shop
Fresh off the Coachella circuit, Beyoncé popped into a Melrose Avenue popup shop — along with her freshly reunited Destiny's Child cohorts Michelle Williams and Kelly Rowland — to help fashion designer Peter Dundas and his partner Evangelo Bousis celebrate the opening of their first Dundas traveling flagship store.
Located in a 1,400-square-foot space at the southwest corner of Melrose and Orlando avenues — and across the street from the current Tomas Maier pop-up — the Dundas store is the first in a planned series of globe-trotting temporary bricks-and-mortar boutiques that will showcase the 9-month-old label.
For the record:
9:45 a.m. May 7, 2018This story was updated to reflect that the retail space will remain open through May 11 instead of closing on May 5 as originally planned.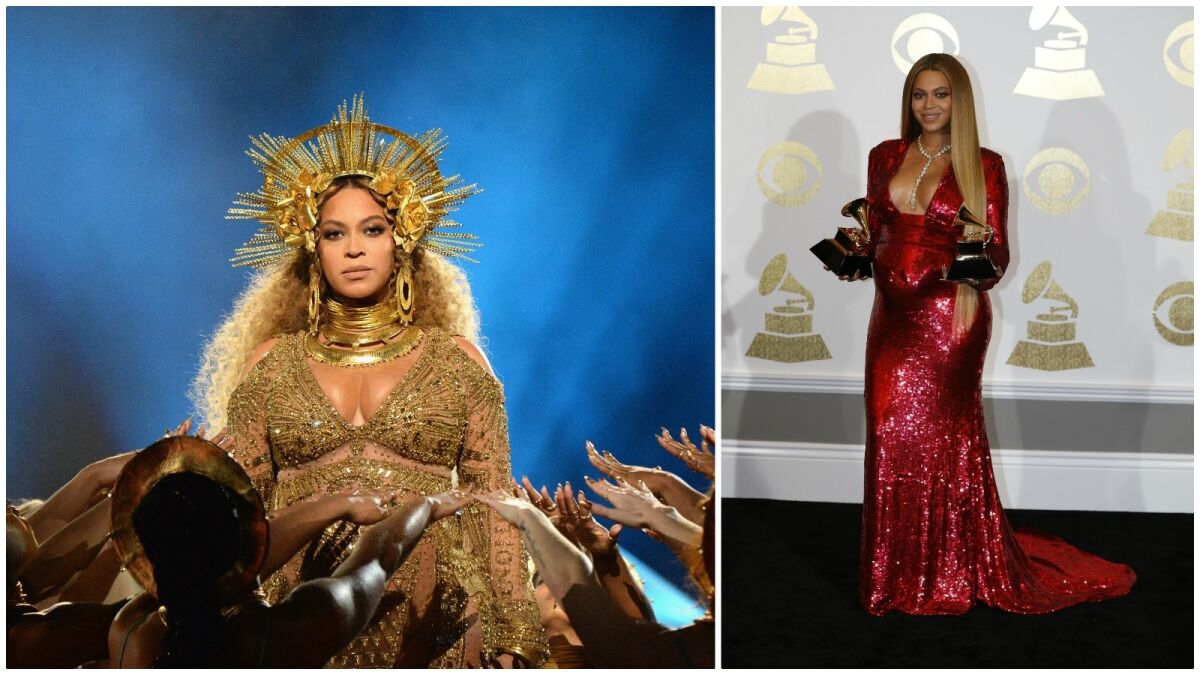 The Norwegian-born Dundas, whose fashion CV includes stints at Roberto Cavalli (as chief designer from 2002 to 2005 and later creative director from March 2015 to October 2016) and Emilio Pucci (where he served as artistic director from 2008 to 2015) is probably best known for the sparkly gold-beaded stunner of a dress he designed for Beyoncé's 2017 Grammy Award performance of "Love Drought" and "Sandcastles," complete with a halo-like sun-ray headdress. (He also designed the red-sequined gown she wore later that same evening.)
The designer followed that high-profile exposure by announcing that he was planning to launch an eponymous line — and one that eschewed traditional seasons and distribution. The first Dundas collection launched on Moda Operandi in July. (The label is sold there as well as at Bergdorf Goodman, the Webster Miami, Elyse Walker and Forward by Elyse Walker.)
The Dundas aesthetic falls somewhere on the bohemian-meets-glam spectrum, and the collections to date have been full of flowers, flowing fabrics and feminine frills. Washed denim corset dresses are embroidered with blossoms, ruffles tier down maxi dresses and frame the shoulders of mini dresses, and the ombre colors on diaphanous dresses evoke the tie-dyes of hippiedom past.
Dundas said the decision to open his first, albeit temporary, standalone boutique in Los Angeles was a practical one. "We probably dress more women — more celebrities — from Los Angeles than anywhere else," he said. His business (and life) partner Bousis said the next stop for the peripatetic pop-up would be on the opposite coast.
"It's going to be in New York City in September," Bousis said. "And we'll drop another collection then. We like to drop collections where people are and when they need them. That's why this [pop-up launch] was post-Coachella." He said the traveling flagship concept would also eventually make its way to Europe too.
Bousis said the idea behind the roaming racks of glittery and floral-festooned frocks that ranged from short, silk chiffon cocktail dresses with bell sleeves ($1,260) to gold-sequined long-sleeve gowns with plunging necklines and a train ($2,990) and black velvet caftan jackets with gold embroidered details ($3,390) was to create a retail space that reflected the duo's — and their customers' — jet-setting lifestyle.
"We're travelers," Bousis said with a shrug. "We like to travel."
Among the notables who traveled out to the Beverly Grove boutique on Tuesday night were Heidi Klum, Alessandra Ambrosio, Lukas Haas, Maryam Malakpour, Erica Pelosini Leeman, Katherine Ross and florist-to-the-stars Eric Buterbaugh.
Dundas' traveling flagship store, 8382 Melrose Ave., Los Angeles, open 11 a.m. to 6 p.m. Monday through Saturday and noon to 5 p.m. Sunday. The L.A. pop-up closes May 11.
For more musings on all things fashion and style, follow me at @ARTschorn.