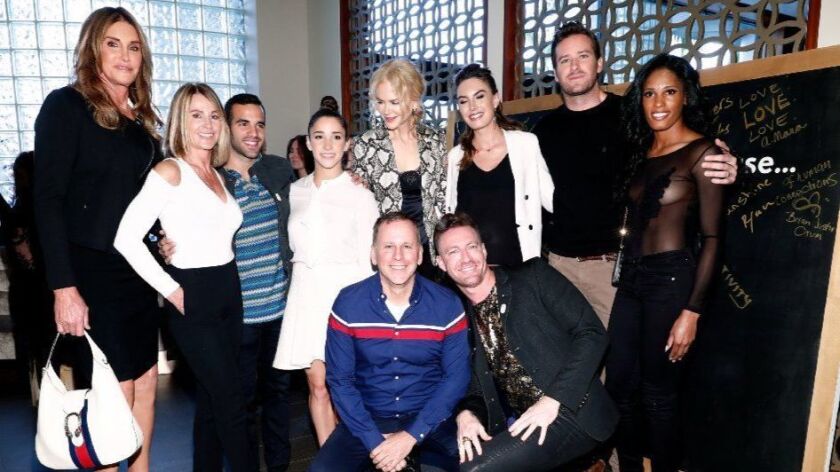 Awards season is certainly more of a marathon than a sprint. And what better way to get the momentum going than with the fourth Gold Meets Golden event, welcoming some of the world's most notable names from sports and entertainment.
Saturday's luncheon at Equinox Sports Club's luxury lounge in West Los Angeles brought together actors, artists, athletes and Olympians in celebration of Hollywood's award season, which kicks off in earnest with Sunday's Golden Globe Awards.
Staying true to its "golden" theme, guests were offered Champagne with gold flakes, gold-glazed fonuts (basically doughnuts that aren't fried) and golden-berry parfaits. As part of the festivities, they also were able to play a game of ping-pong at a gold ping-pong table or have a photo taken at a 360-degree camera while being showered in gold confetti.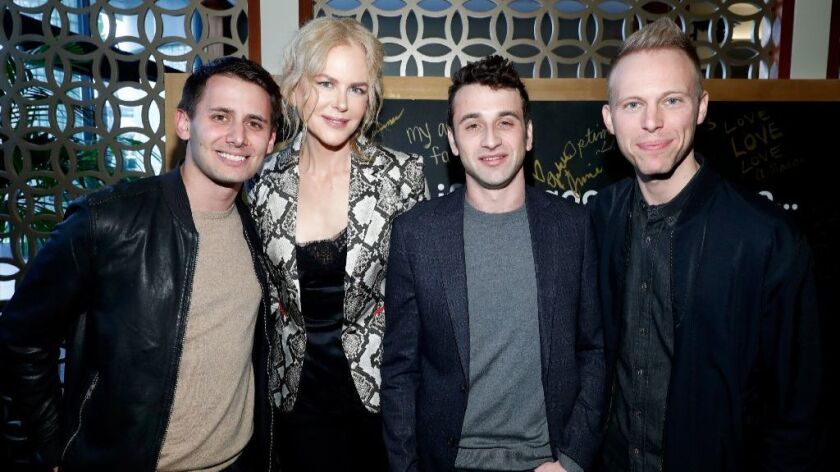 Guests at the event included Golden Globe nominee Nicole Kidman, looking relaxed in a snakeskin jacket and loose ponytail; Golden Globe nominee Sarah Paulson; Caitlyn Jenner in a form-fitting black dress and white Gucci handbag; Matt Bomer; and Armie Hammer, who giggled with and affectionately teased his bashful wife on the carpet.
The day also included a musical performance by "America's Got Talent" finalist Brian Justin Crum and Rumer Willis.
Willis, a former Miss Golden Globe, offered some advice to Sylvester Stallone's daughters, who are this year's Miss Golden Globe. "The best thing I would say is, 'Make sure you don't trip on your dress and wear some comfortable shoes.' But I had a great time when I did it, and I think it's so fun that they always have someone of the second generation."
Willis, an actor, singer and dancer who has been tapped for a recurring role on Fox's "Empire," then said, "I feel like the Golden Globes are such a fun event because they really span the scope of television and all the genres."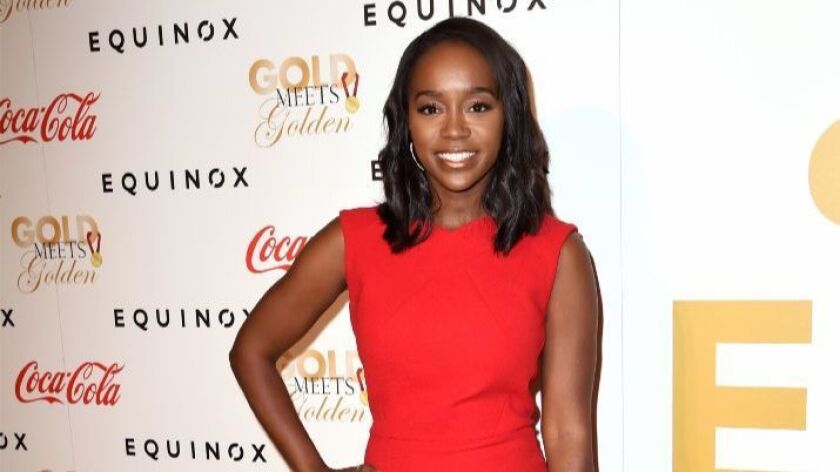 Justin Hurwitz, nominated in the original score and original song category at the Golden Globes for his work in "La La Land," was also in attendance.
While Hurwitz and "La La Land" writer and director Damien Chazelle have worked together in the past, Hurwitz said "this is by far the biggest project we've gotten a chance to work on, in terms of the time it took to make, the resources we had to make it and the kind of actors we got to work with. It was really a dream project, and I feel like a step up creatively for both of us."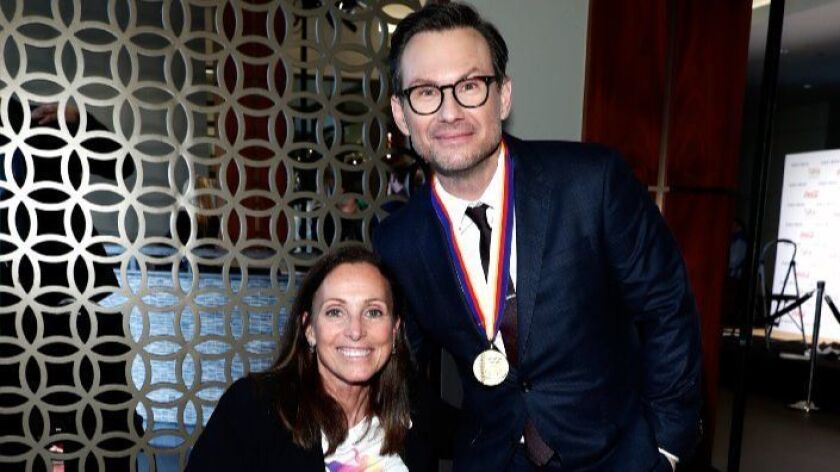 Hurwitz continued by describing his process and the challenges of working on "La La Land."
"Finding those themes at the piano is always challenging," he said. "It takes me as long as it takes me, and I never know how long it's going to take me. So that's why I start as early as possible. As soon as Damien knows he wants to make a movie, I start working at the piano."
While Hurwitz said he's still figuring out what he wants to score next, he will be wearing a different hat as a producer on the long-awaited ninth season of "Curb Your Enthusiasm."
"Larry [David] has been a hero of mine since I was a teenager, and getting to work with him is really fun."
The Gold Meets Golden event also aimed at raising awareness for Los Angeles' bid to host the 2024 Olympic and Paralympic Games.
Gymnast and Olympic gold medalist Simone Biles expressed conflicting feelings when asked if she thought Los Angeles would be a good host for the 2024 Olympics.
"Yes and no," she said. "It is a little bit crowded, so I think that might be a little bit of a problem, but other than that, it would be an amazing city to host it in."
Crowded or not, Biles said she was excited to celebrate her first Golden Globes weekend.
"I was most excited to meet Matt Bomer, and I got to meet him!" the giddy gymnast said after sharing a hug and posing for photos with Bomer.
One athlete who couldn't have been more confident in L.A.'s ability to host the 2024 games was gold medal diver Greg Louganis, fresh from his duties last week as a grand marshal at the Tournament of Roses Parade.
"I was in the 1984 Olympic games, and it was such a magical time to be in L.A.," he said. "Everybody was friendly. There was no traffic. I think 2024 will be even better."
ALSO
Sylvester Stallone's daughters take on Miss Golden Globe
'Loving' star Ruth Negga on her fashion favorites and more
Leonardo DiCaprio, Ben Affleck among Golden Globes presenters
---