For the Grammys, country singer Margo Price turned to L.A. designer Kimberly Parker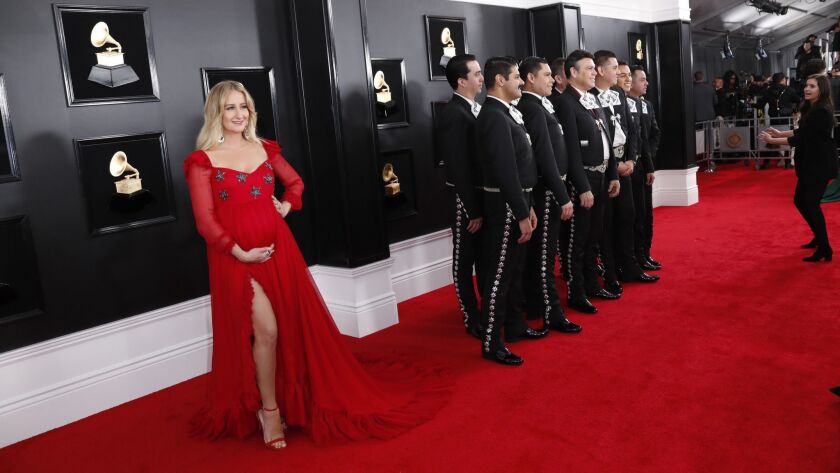 If any one group appeared to have major momentum at the 2019 Grammys, it was the women of country. Kelsea Ballerini, Kacey Musgraves and Brandi Carlile were among the strong, spirited, style-setting group who seem to be changing the stereotypical face of modern country music — especially in a time that sees men dominating the Spotify and Billboard charts.
However, if anyone is creating a new conversation about the standard brand of country crooning, it's Margo Price, the 35-year-old Nashville-based singer-songwriter who was up for a new artist statue at this year's ceremony.
With a popularity that spans more liberal-leaning enclaves, guest stints on "Saturday Night Live" and lyrics deriding the pay gap, Price reads more like a Vassar graduate than a rural Illinois farmer's daughter who once drunkenly crashed her car as well as spent three days in jail.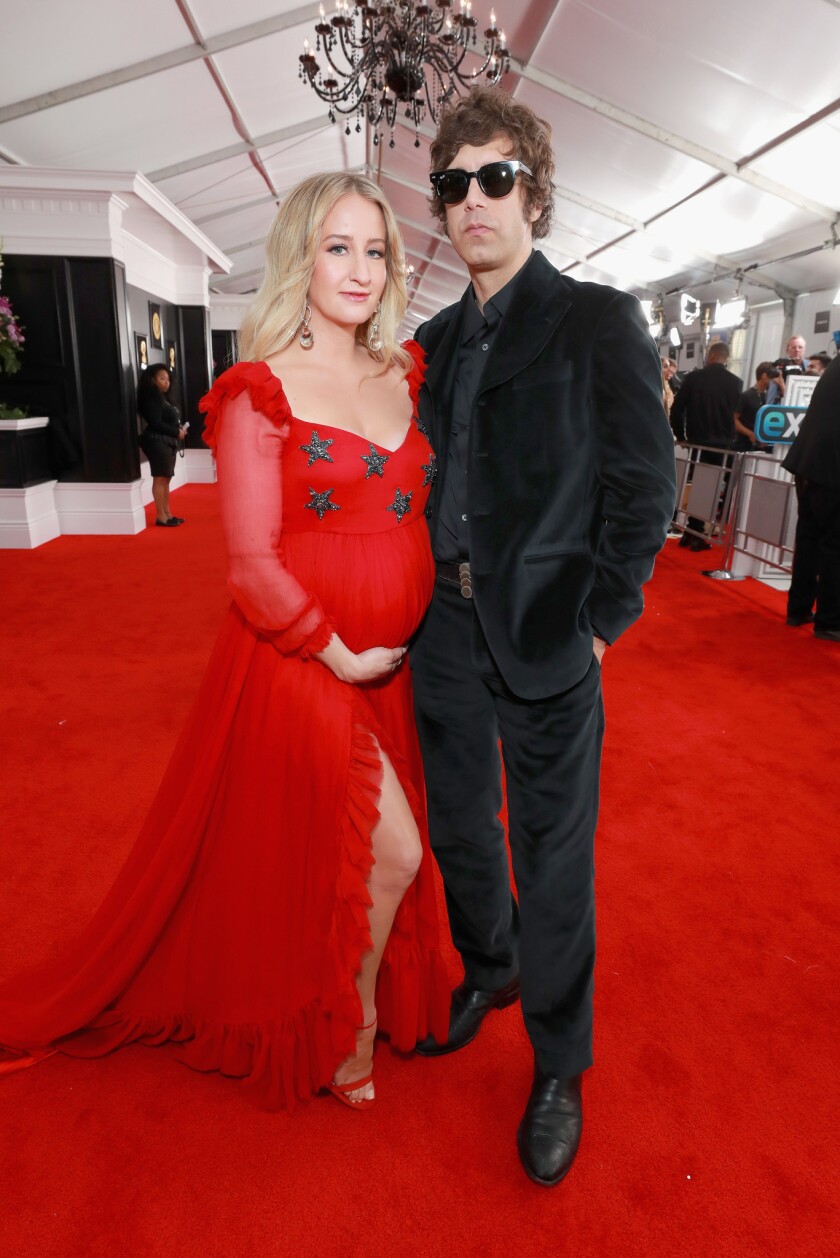 "She's the coolest chick. A total rocker, a badass," one-half of Price's styling team, M.E. Clark, told The Times by phone on Sunday. Clark, along with her styling partner Ryann Redman, dressed Price — who is pregnant with a daughter due in May — in a blazing red, romantic look by L.A. designer Kimberly Parker. But there were a few things to keep in mind.
"She wanted it to be a little more rock 'n' roll," Clark said, explaining the musical direction of Price's next record. "So we added a huge slit to it and the stars with Swarovski crystals to give it a little more edge."
Clark, who splits her time between Los Angeles and Nashville, met Price on a Billboard magazine shoot, and that led to the Grammys ask. She had also previously styled a lookbook for her designer-friend Parker's clothing label, which led to the making of Price's dress.
"It was this whole women's empowerment thing," Clark said with a laugh.
The duo paired Price's leg-baring look with Alexis Bittar earrings and a pair of gunmetal heels to continue the "badass" vibe they wanted to cultivate. There was just one snag: swollen pregnancy feet.
"We had to switch to red ones at the last minute," Clark said.
For fashion news, follow us at @latimesimage on Twitter.
---