Telemundo pulled out all the stops for the Tuesday world premiere of its über-popular show "La Reina del Sur," starring the queen of all rebels, Kate del Castillo. The fast-paced series aired for one season nine years ago, but because of its immense ratings and fan devotion, the network decided to bring it back to television.
The party
Attending the party and participating in the post-screening Q&A was the cast of the series including Del Castillo, Martha Godoy, Humberto Zurita, Isabella Sierra, Mark Tacher, Cynthia Alesco and Emmanuel Orenday.
Eric Roberts, who appears in several episodes of the telenovela, attended the premiere as well. Although he doesn't speak Spanish, the veteran actor loved being on set.
"'La Reina' came to me at a time when I was really longing to do more work internationally, and my friends are huge fans," Roberts said. "Plus the show itself has such a story — with the nine-year hiatus! It's unique, fast-paced, beautifully directed and acted. And we shot in gorgeous areas."
For the celebration, Telemundo created a Tuscan atmosphere to re-create the setting of the new season's first episode, including having clothing worn by the actors on display. Guests who attended the Hollywood screening at the Avalon in Hollywood dined on an array of European foods and looked to be excited to see the series' first new episode. Regional Mexican band Los Cuates de Sinaloa, who created show's theme song, "La Reina Regresa," performed.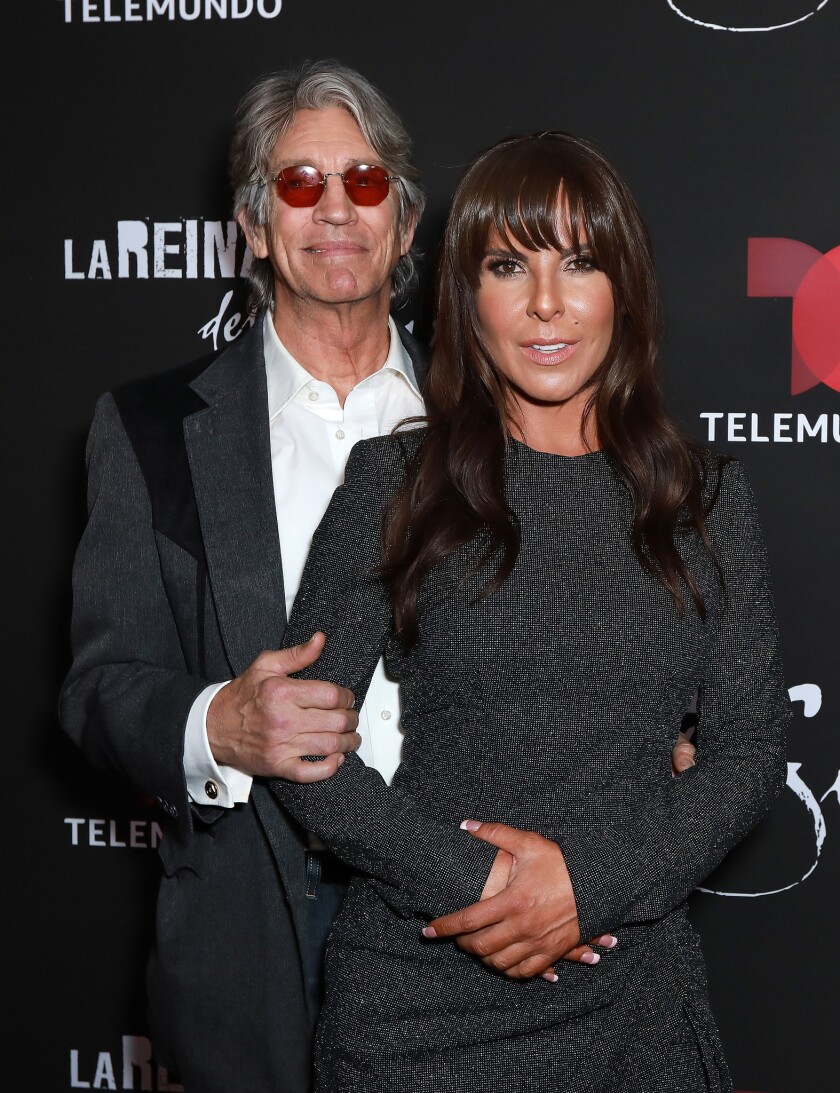 "The return of Kate del Castillo and 'La Reina del Sur' to Telemundo is absolutely an event," said Marcos Santana, president of Telemundo Global Studios. "In the nine years since its debut, the impact of this hard-hitting drama is still being felt today. Kate's star has risen even higher since the series' debut, and having her back on board in her most iconic role is incredible."
Santana said that combination of international talent, an emotionally compelling and action-packed story and the heightened production for this global production add up to a must-see entertainment experience for audiences.
The show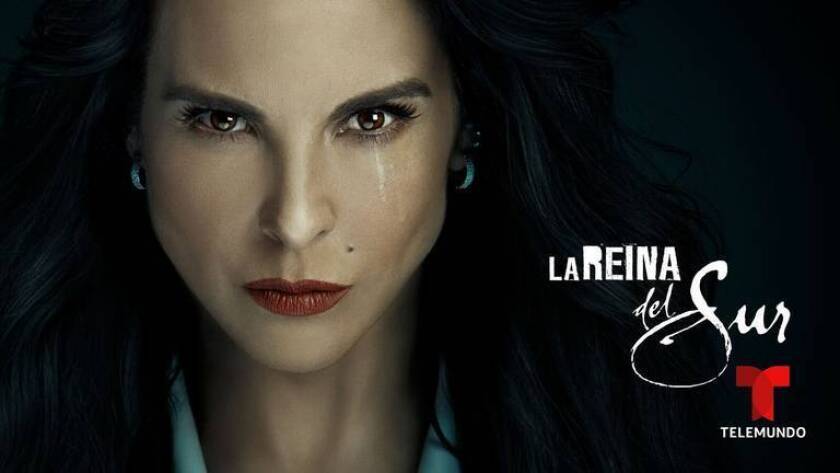 In its new incarnation, "La Reina del Sur" was shot in eight countries — Italy, Russia, Romania, Spain, Belize, Mexico, Colombia and the U.S. — with more than 300 locations. The show's second season takes place eight years after Teresa Mendoza (Del Castillo) disappeared into the U.S. witness protection program after bringing down Mexican presidential candidate Epifanio Vargas.
In the reboot, Mendoza is living a quiet life as Maria Dantes in Italy, where she's raising her daughter, Sofia (Isabella Sierra), until tragedy strikes.
More about Del Castillo
"Teresa has been a victim for so long but never victimizes herself," Del Castillo said on the red carpet. "She is a survivor and is now much more empowered. She has gained maturity now that she is a mom. Still, she is aware that her past is going to catch up with her and slap her on her face."
The actress said she felt a bit nervous about returning to the role because of the high expectations and tremendous love viewers had for the telenovela, which was the highest-rated series in Telemundo's history when it first aired. "At first, I wondered, 'Could I go back to this character?' But the moment I went back on set, I know Teresa is so inside of me. I understand her so well. Everything was easy."
She also has been busy shooting "Bad Boys for Life," the "Bad Boys" movie sequel starring Will Smith and Martin Lawrence. "This is the first time I am doing a big blockbuster movie franchise," she said. "I never, ever thought I would do something like this. I've only done indie films. I am learning a lot and am very grateful."
Although she can't talk about her latest role, Castillo said she does have scenes with Smith and has loved working with him.
"He is such a generous person and actor," she said. "I can't be more thankful for this movie. It is truly a pleasure to work and play with him."
Castillo has fought many bad guys in numerous telenovelas and is a big fan of mixed martial arts — so much so that one of her latest endeavors is a partnership with Combate Americas, an MMA sports entertainment company aimed at Latino viewers. Their first event is the all-female Las Reinas del Combate (Queens of Combat) at USC's Galen Center in Los Angeles on April 26.
"I have always loved MMA and am joining their executive board, making sure the female athletes will be paid the same as men," Del Castillo said . "As a part owner, I really feel I can do a lot."
For fashion news, follow us at @latimesimage on Twitter.
---