8 quick and easy fish and shellfish recipes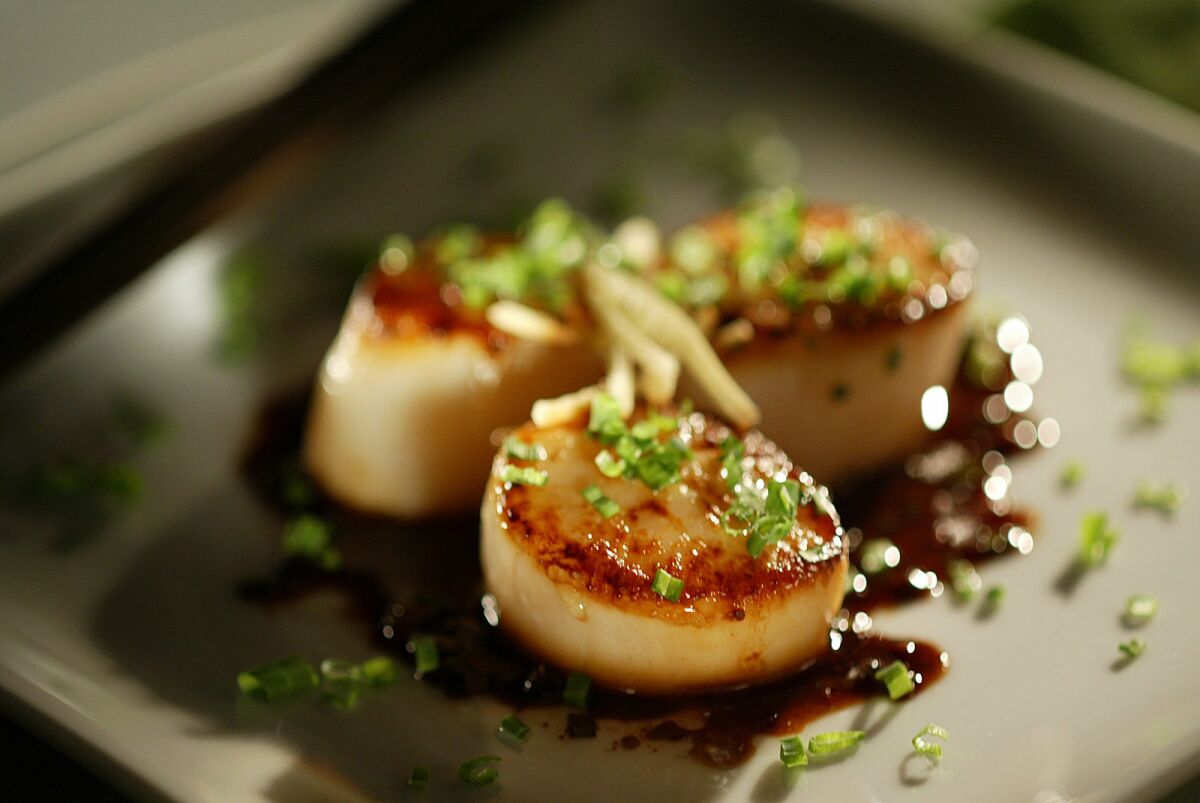 Sometimes, you're in the mood for seafood, but want to keep things simple. Recently, I received an email from Patti in San Jose:
"I look forward to your recipes. As a working mom with three teenagers, I'm always on the hunt for simple, flavorful, non-cream-based recipes. We especially enjoy seafood.... Keep those recipes coming!"
I scoured the recipe database for simple fish and shellfish recipes that are ready in 25 minutes or less. Some come together in as little as 10 minutes and can serve as perfect additions to your weeknight repertoire. And don't worry, even if dinner is ready in minutes, it doesn't mean you're sacrificing flavor.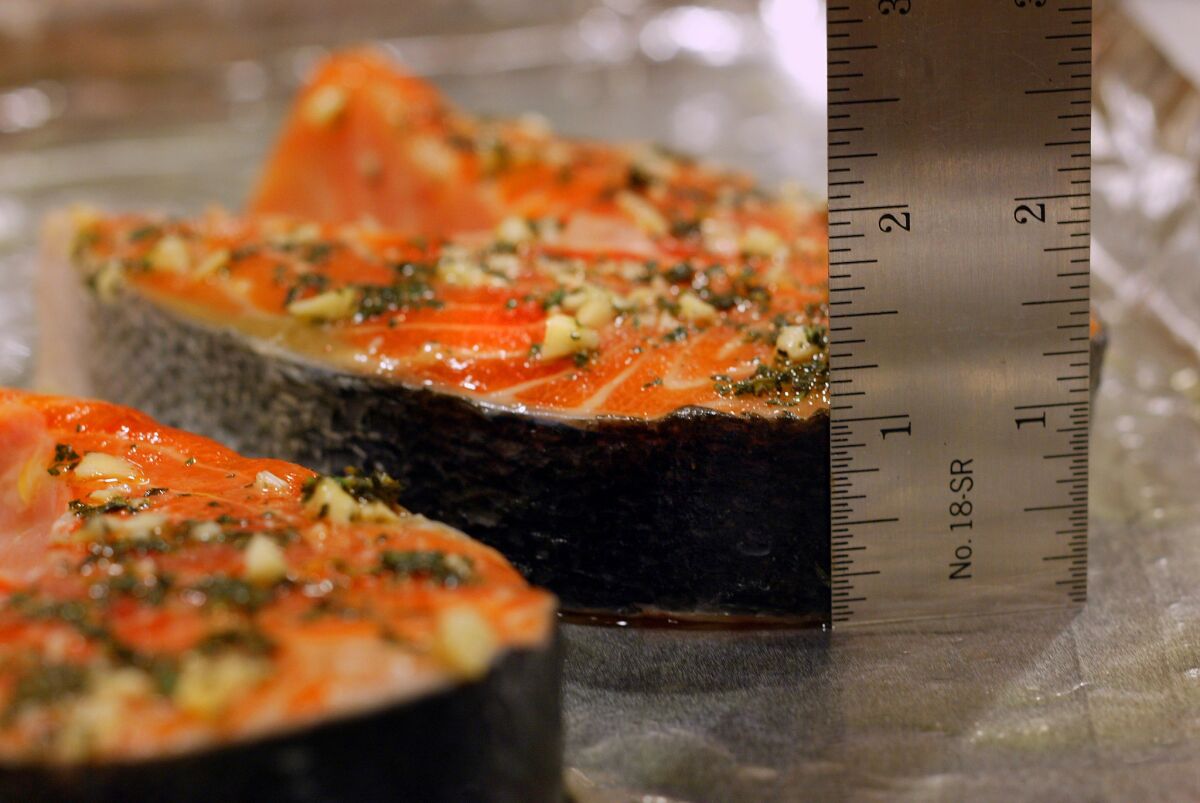 While this recipe calls for salmon, you could easily substitute halibut or snapper. Fish steaks are quickly marinated with with garlic, lemon, thyme and a touch of cayenne, then roasted until they begin to flake. Serve the fish on a bed of lettuce with a little pistou (pulse fresh garlic in a food processor with basil leaves and oil, and season to taste) spooned over for a meal that is ready in 25 minutes.
Buttery halibut fillets are served with a Provencal-inspired sauce made with garlic, shallots, tomatoes, Kalamata olives, capers, a pinch of red pepper flakes and bright balsamic vinegar. Garnish the fish with torn basil leaves. It's dinner in 15 minutes, in one pan.
Napoli's capellini al gamberetti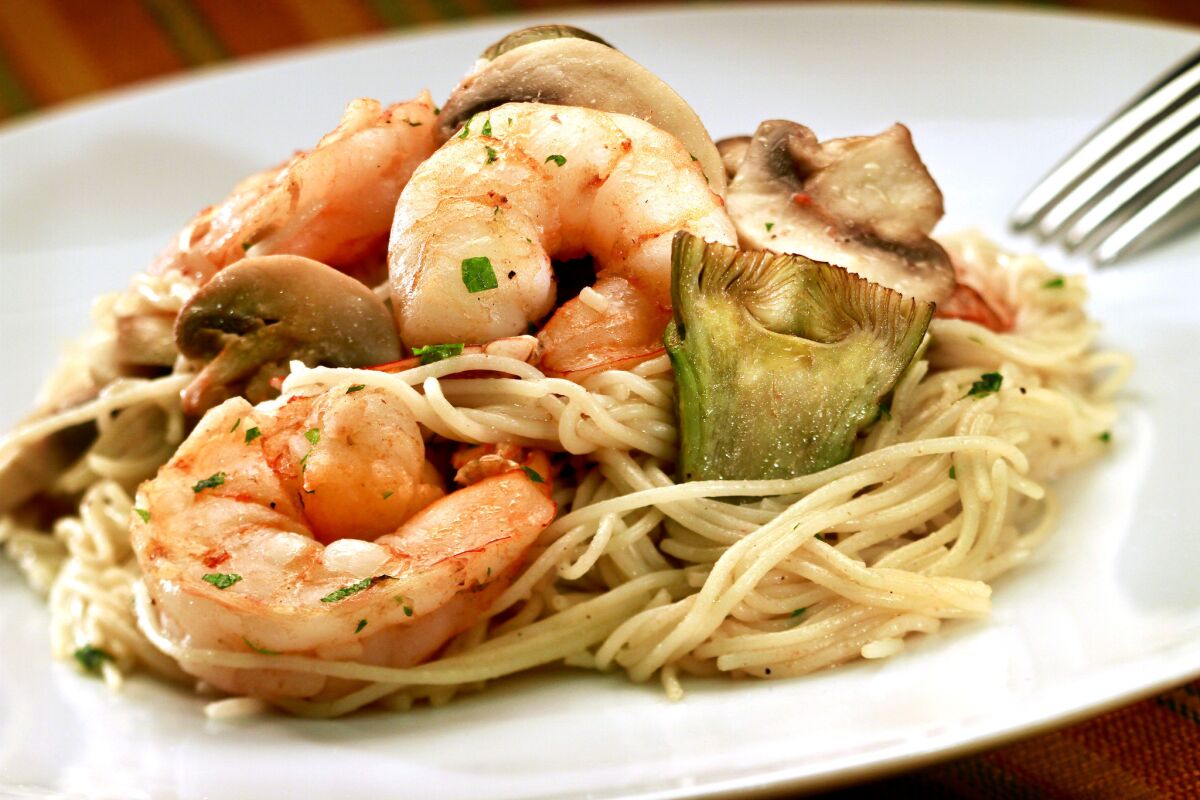 Love shrimp? This quick pasta dish combines meaty, large shrimp with tomatoes, mushrooms, garlic and artichoke hearts for a colorful meal packed with bright, fresh flavor. It's dinner in 25 minutes.
Petrale sole with sage, poblano and tomatoes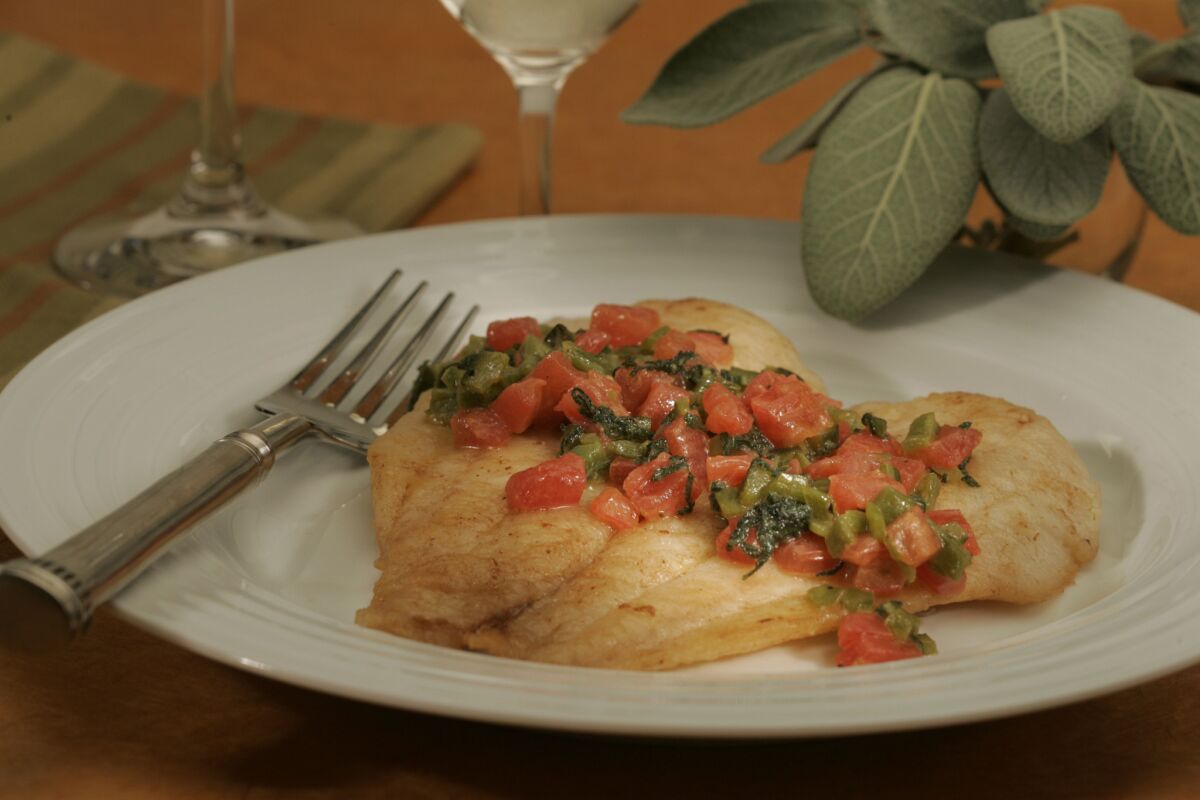 Pan-seared petrale sole is served with a butter sauce flavored with fragrant sage, tomatoes and roasted poblano. This meal comes together in 20 minutes.
Thick fish fillets, such as cod or halibut, are brushed with a quick marinade combining soy sauce, sesame oil, green onion, garlic, ginger, Sherry and sugar. Broil the fish, basting every 1 to 2 minutes, until the fish just begins to flake.
Seared tuna with smoked black pepper
Seasoned tuna steaks are dredged in a smoked pepper and crunchy panko mixture, then quickly seared in a hot pan to desired doneness (about 2 to 3 minutes on each side for medium-rare).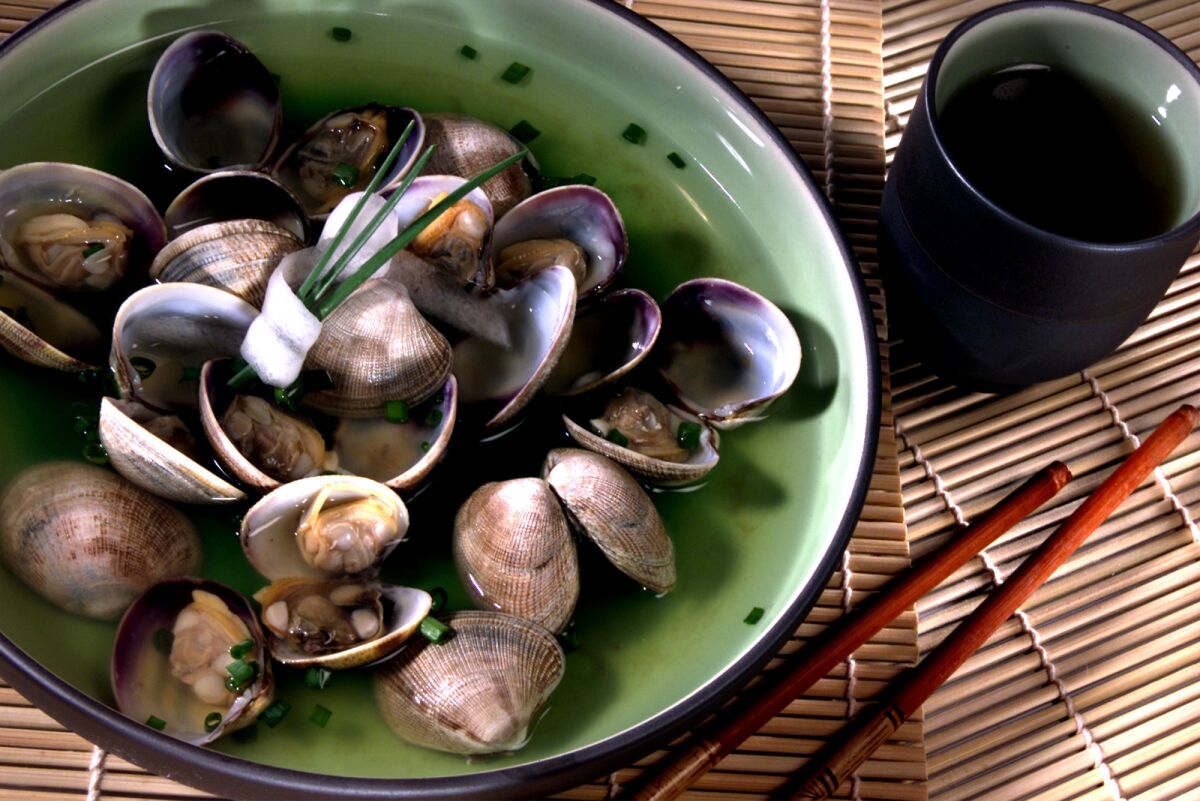 Soup is always a good choice on a cold, wintry evening. Manila clams are quickly cooked in a pot of boiling water, then strained. Just add dashi (instant Japanese soup base) and white miso to make the miso broth. Serve the soup and clams in shallow serving bowls garnished with snipped chives.
Seared scallops with ponzu, ginger and chives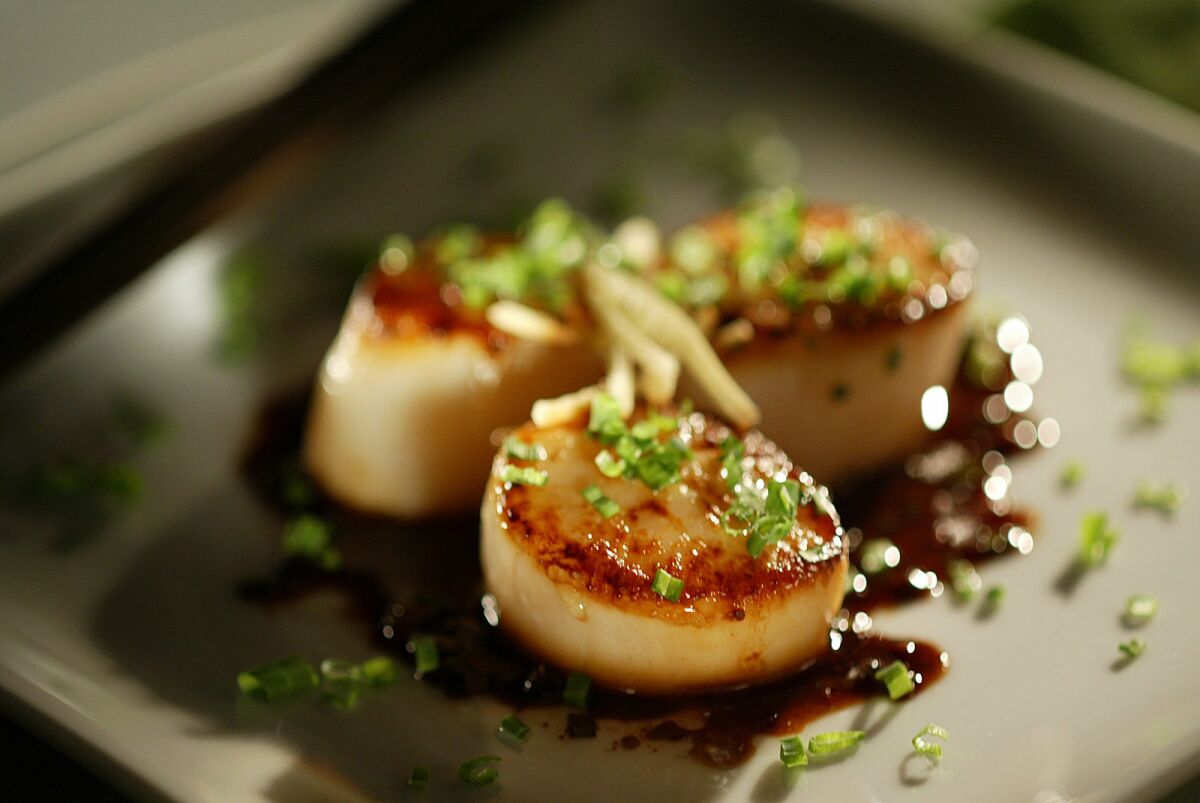 Scallops are seared in a hot skillet, flavored with notes of ponzu sauce, minced ginger and chives. Your guests might never guess dinner came together in only 15 minutes, or that it used a total of five ingredients.
Have any recipe roundup suggestions? Email me at noelle.carter@latimes.com.
Love cooking as much as I do? Follow me @noellecarter
ALSO:
6 coffeecake recipes that give you a reason to wake up in the morning
Golden Road Brewery founder on why the brand was sold and what's next
Kali, a restaurant version of the popular supper club, is opening in Larchmont Village
Get our L.A. Goes Out newsletter, with the week's best events, to help you explore and experience our city.
You may occasionally receive promotional content from the Los Angeles Times.