Apples, apples everywhere -- 16 recipes and not one pie or tart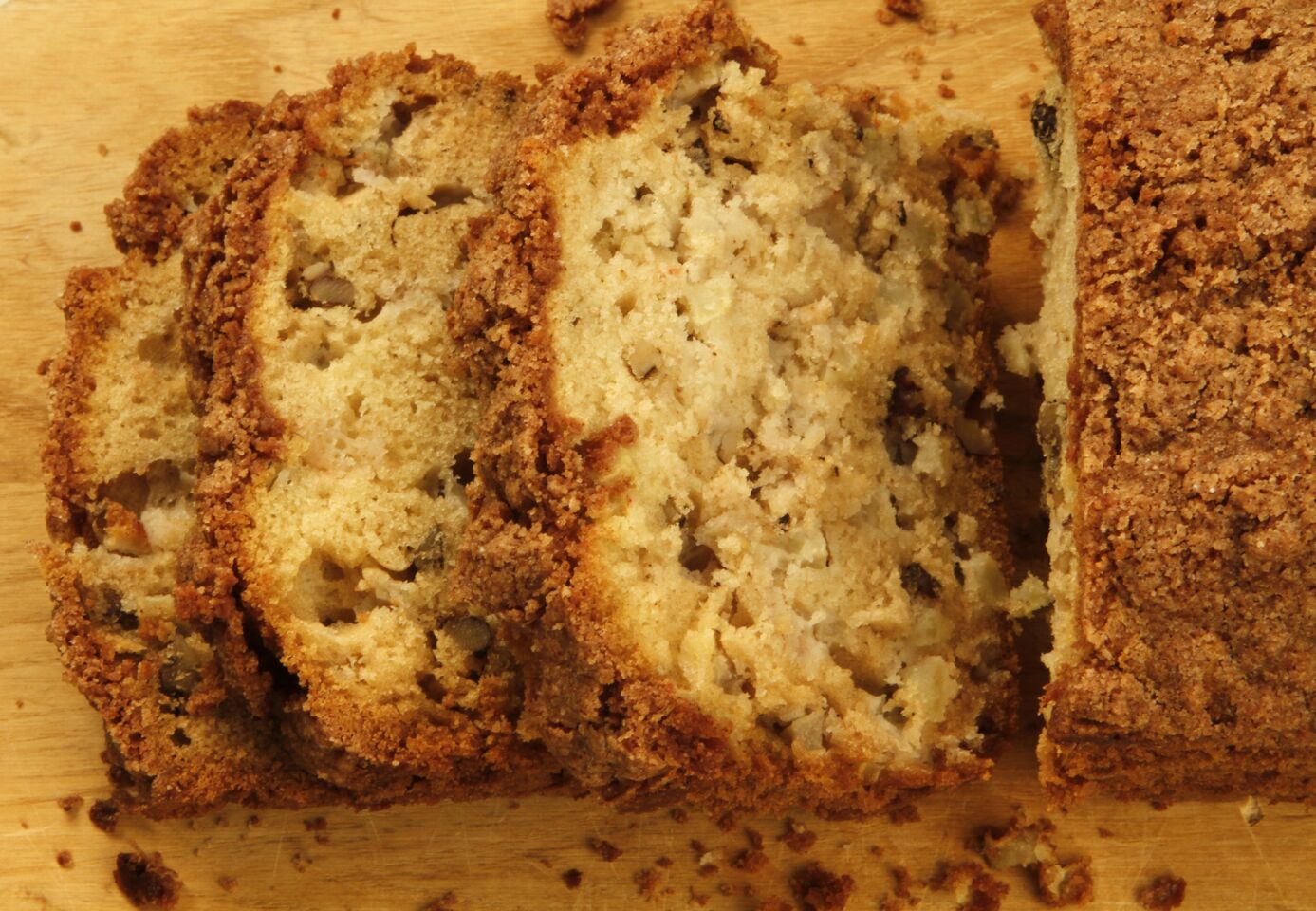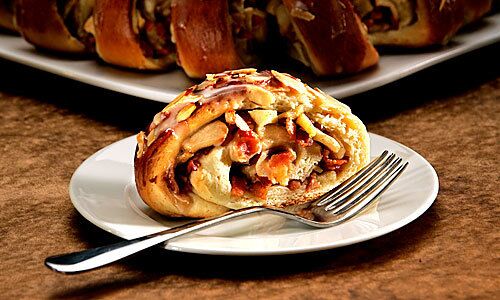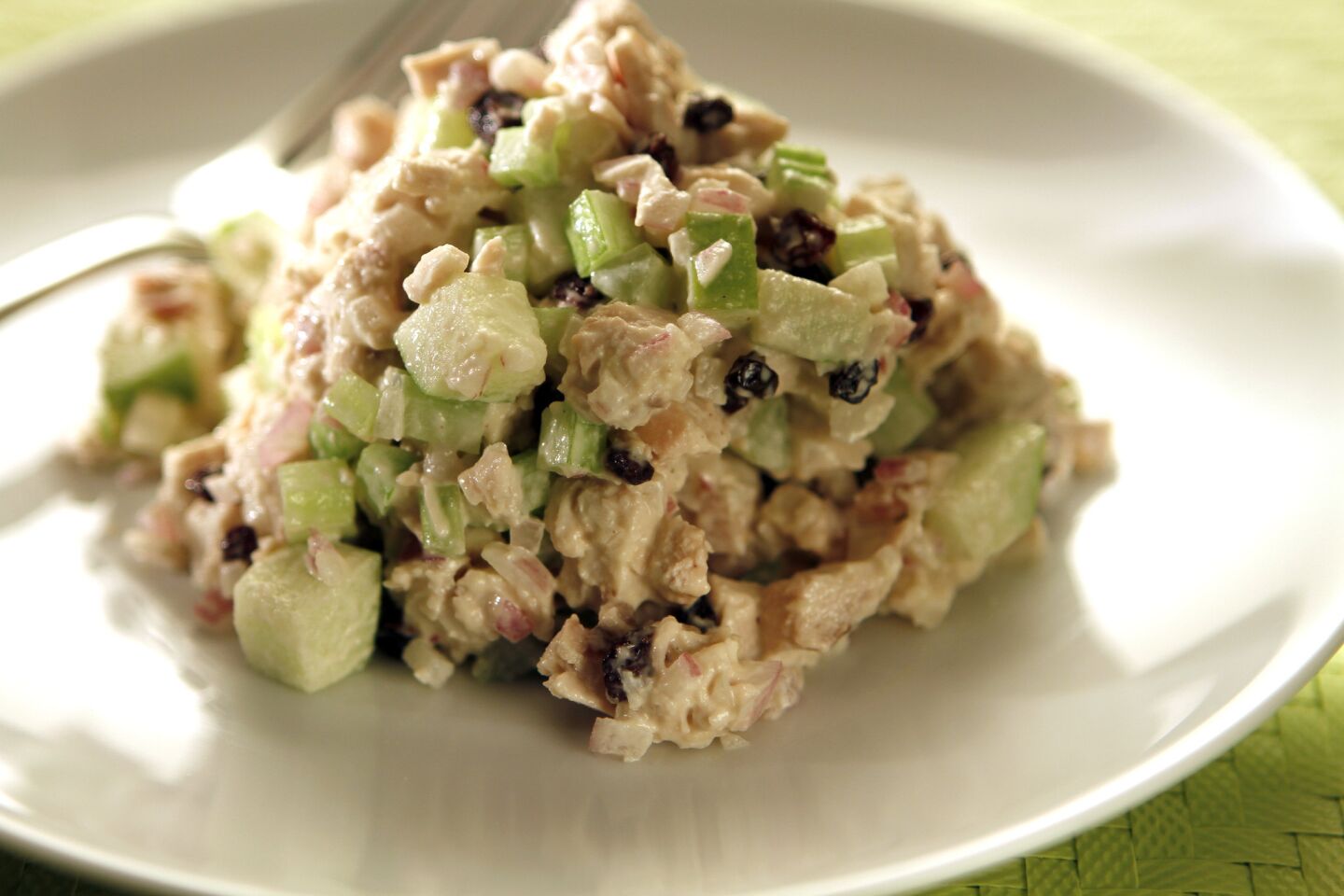 Green apple chicken salad from Lunch restaurant in Culver City.
Recipe
.
(Kirk McKoy / Los Angeles Times)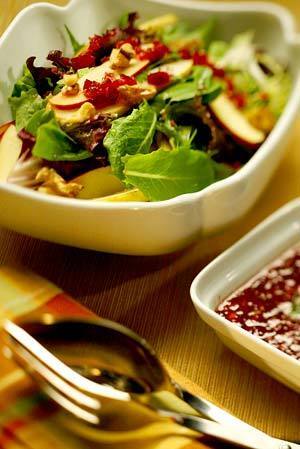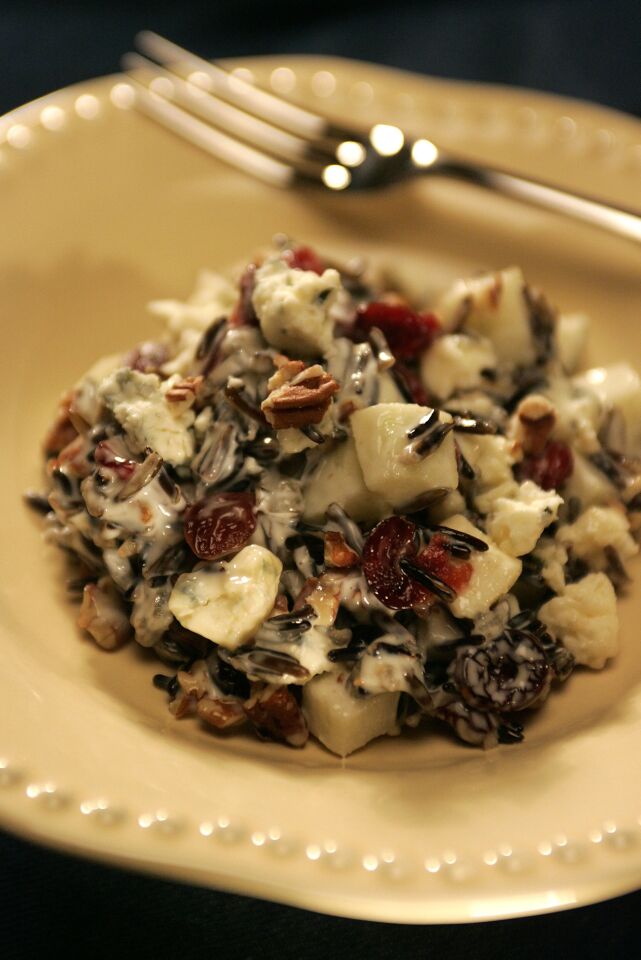 This wild rice salad is flavored with toasted pecans, tart Granny Smith apples and Dijon mustard.
(Ken Hively / Los Angeles Times)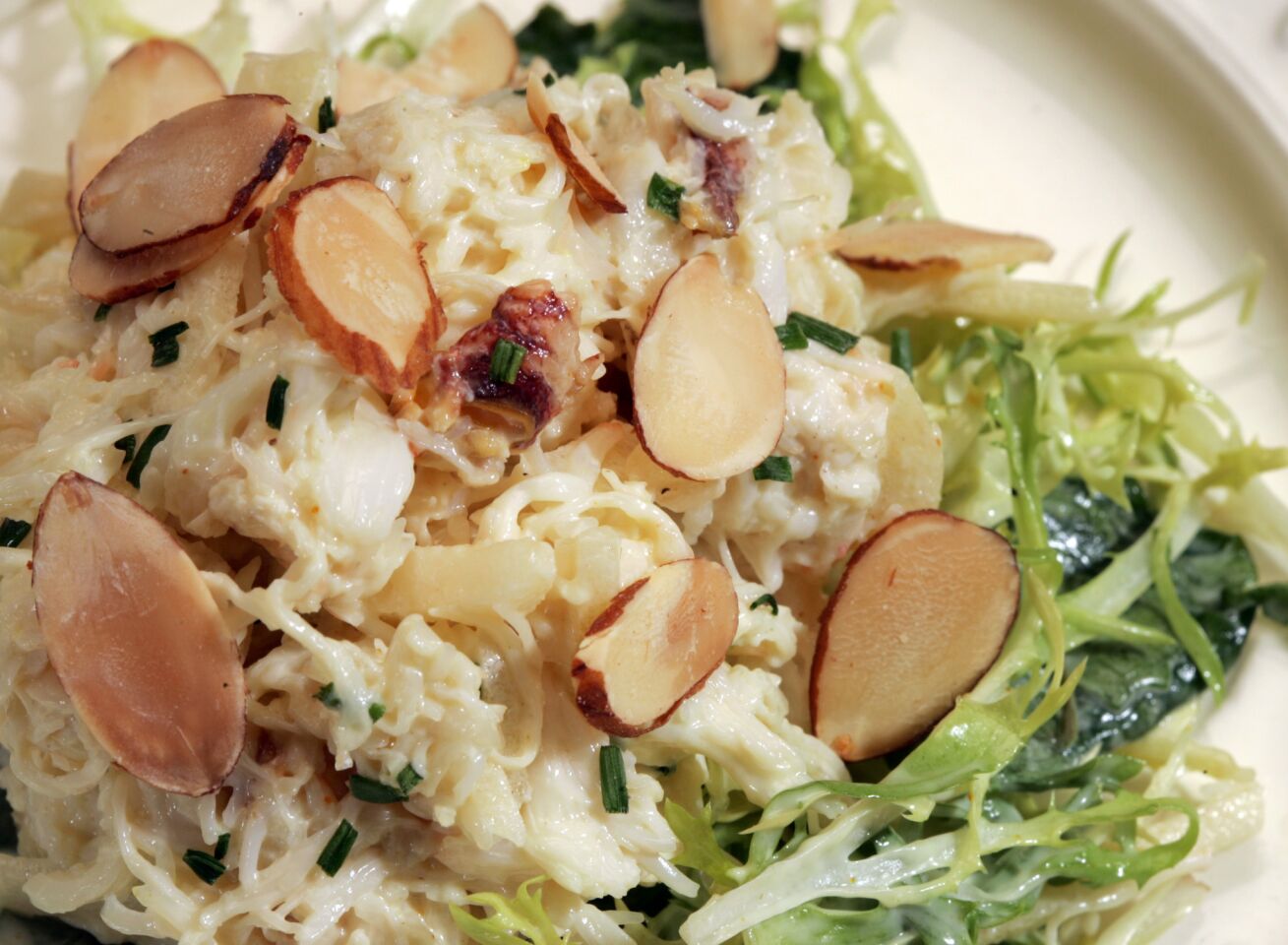 Curry brings out the sweetness in Dungeness crab.
(Glenn Koenig / Los Angeles Times)
Hang pasta to dry overnight and serve it in a delicious breakfast kugel.
Recipe: Apple walnut kugel
(Stephen Osman / Los Angeles Times)
Apples are probably the most iconically American fruit. Sure we love our peaches and melons, our plums and pears. But apples – they really represent who we are (or at least how we see ourselves). Funny thing then that so many of today's most popular varieties originated elsewhere (or maybe it's not).
Sure you'll still find Red and Golden Delicious in the supermarket. (The latter is actually a splendid apple if you find specimens that are actually golden and not green … but good luck with that!) But you'll also find almost as many Galas and Braeburns (New Zealand), Fujis (Japan) and Pink Ladies (Australia).
Along the same lines, while the most iconic (and American) use of apples is in pie, there are so many other ways inventive cooks have found to use them. And in honor of that creative spirit (or maybe just out of sheer perversity), here are 16 apple recipes – none of which are pies or tarts.
PHOTOS: 16 apple recipes to make now
How to choose: Because apples vary so much in color and shape, there are few hard and fast rules to selecting the best. In general, look for apples that are smooth-skinned, deeply colored and glossy.
How to store: Apples should be stored as cold as possible. Keep them in the bottom drawer of the refrigerator. A perforated plastic bag works best, as it allows some of the moisture to escape while keeping the apples crisp.
How to prepare: Probably the most basic apple preparation – and one of the best -- is sauce. Peel and core apples and then chop them coarsely. Cook them in a saucepan with a little sugar and just enough water to film the bottom of the pan. (The water will help the apples break down quicker, keeping a fresher flavor.) Cover with a lid and cook over medium heat until the apples start to soften. Reduce the heat and stir with a wooden spoon until the apples are tender enough to crush easily, no more than 15 to 20 minutes in all.
ALSO:
PHOTOS: 16 apple recipes to make now
21 great game day recipes for football fans
Video: How to check your oven for accuracy
---
Get our weekly Tasting Notes newsletter for reviews, news and more.
You may occasionally receive promotional content from the Los Angeles Times.