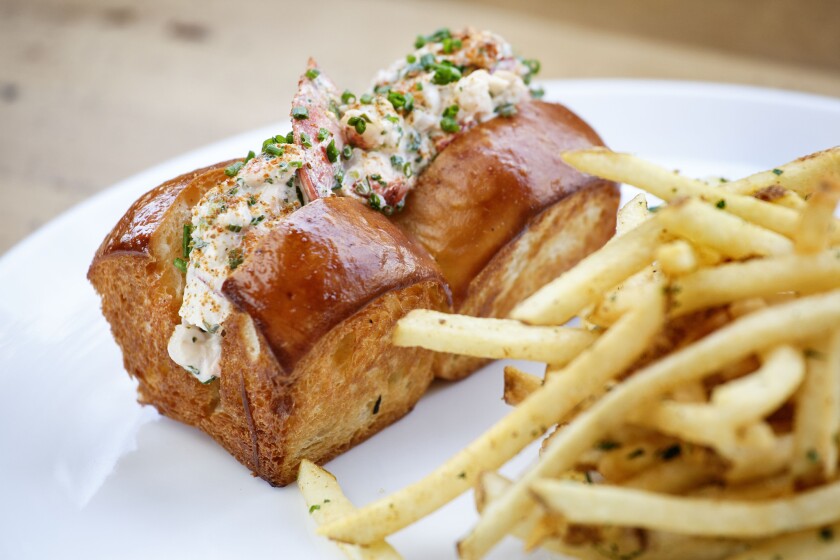 Catch & Release, the seafood-centric restaurant in Marina del Rey helmed by chef Jason Neroni, has closed after less than a year. The last day of service was Sunday night; the restaurant had opened in May.
The restaurant is part of Sprout LA, the group that recently parted ways with prolific restaurateur Bill Chait, although it's unclear if that change had any bearing on the fate of this restaurant. Catch & Release was one of many local restaurants that Chait had helped to open, including Bestia, Republique, Broken Spanish, Petty Cash and the Rose Cafe, which Neroni opened with Sprout LA in November.
In a statement, Sprout LA announced that Catch & Release will be replaced by an Italian restaurant, also to be run by Neroni. The new project, which is set to open in late March or early April, will feature pizzas, classic Italian dishes, and the housemade pastas that Neroni made hugely popular at Superba Snack Bar when he was the chef at that Venice restaurant. You can find them now, by the way, at Rose Cafe, which recently opened for dinner service.
The Marina del Rey location was the site of Paiche, Bill Chait's project with chef Ricardo Zarate, before it became Catch & Release. In the gap between the closing of this latest project and the opening of the next, we're told by Sprout LA that the staff at Catch & Release have all been given the opportunity to apply for work at Rose Cafe.
Because taking pictures of food is almost as much fun as eating it, check out @latimesfood on Instagram.

ALSO:
Japanese curry, crispy rice buns and anime on the Okamoto Kitchen truck
Where to get Korean-style shabu shabu in K-Town, with plenty of cold beer
The new Belvedere at the Peninsula Hotel is completely different. Here's what to expect
---