Chinatown says bye to summer with papaya salad and griddled coconut cakes
Papaya salad is made fresh with a traditional mortar and pestle.
(Betty Hallock / Los Angeles Times)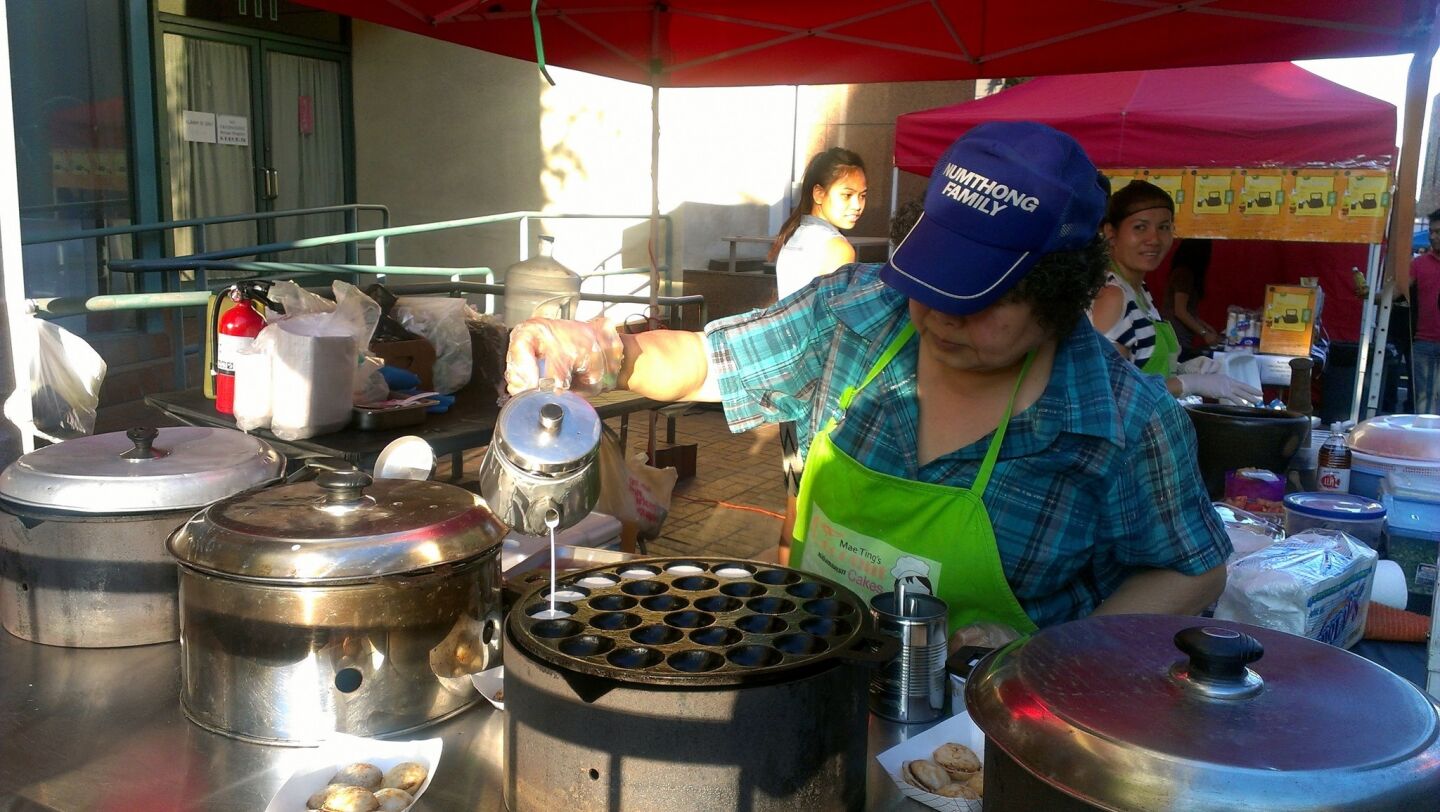 The Mae Ting's Coconut Cakes stand was set up in Bamboo Lane's new night market.
(Betty Hallock / Los Angeles Times)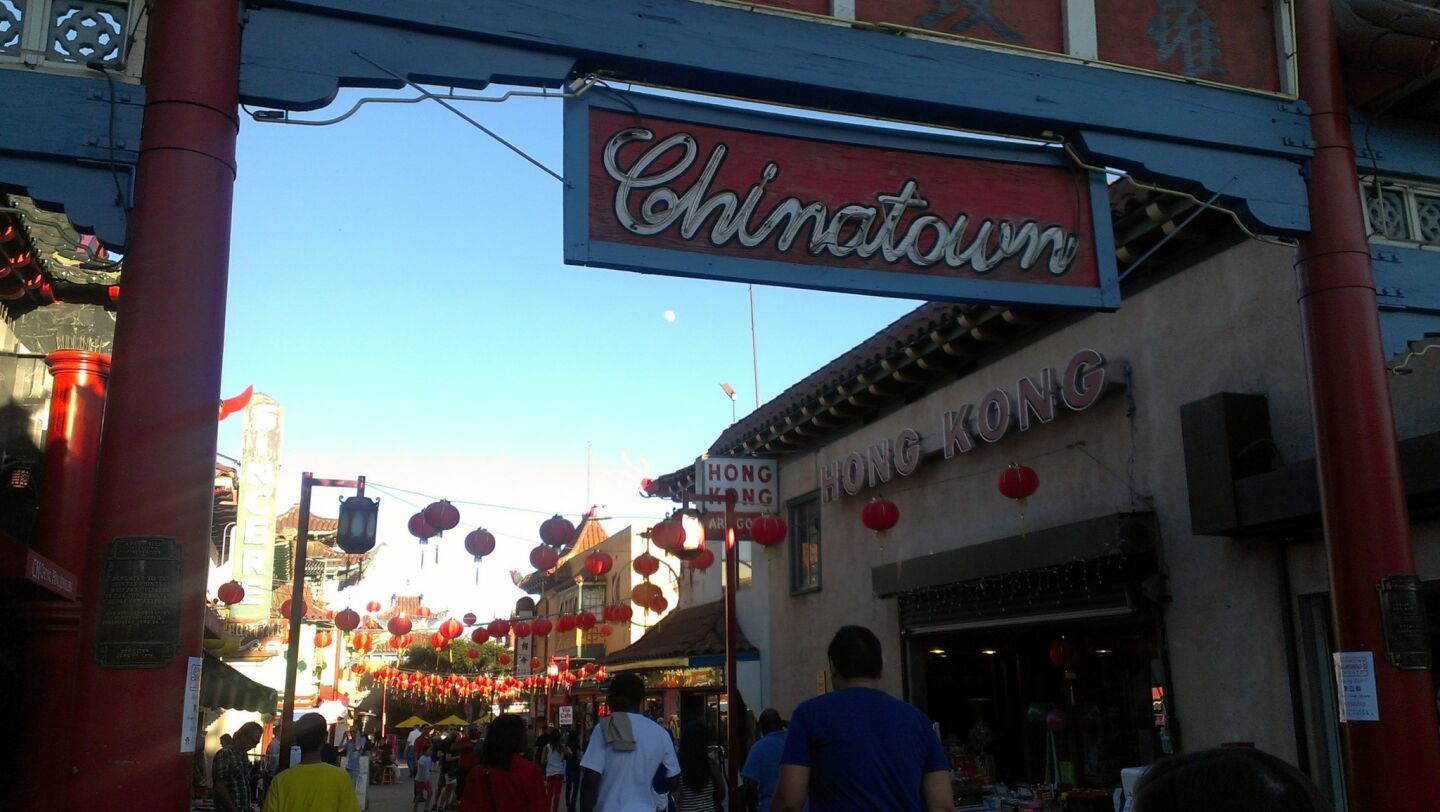 Music, food and arts workshops and demos draw crowds to Chinatown's plazas.
(Betty Hallock / Los Angeles Times)
People crowd to Chinatown for the food fest/summer party Chinatown Summer Nights.
(Betty Hallock / Los Angeles Times)
The food fest/summer party Chinatown Summer Nights is a cultural festival that takes place on the third Saturday of each month in June, July and August, drawing more than 20,000 visitors to Chinatown. It closed the season on Saturday with new additions to its culinary lineup who hopefully will be back next summer.
Along with DJs, food trucks, a showcase of local goods and arts workshops and demos in the neighborhood's main plazas, the final Chinatown Summer Nights also utilized for the first time the alley known as Bamboo Lane that runs alongside Phoenix Bakery between Broadway and Hill streets.
Hop Woo BBQ Seafood brought a suckling pig and Hong Kong cakes. Mandarin Chateau sold potsticker and egg rolls, three for $2. And pop-up robata stand Takken drew hungry attendees with its grilled-on-the-scene skewers.
Anchored at the end of the lane at Hill Street was the stand set up by Mae Ting's Coconut Cakes, which specializes in kanom krok, griddled coconut cakes that are half domes of golden pastries with a pudding-like coconut-y interior.
From the same stall you could buy freshly made Thai green papaya salad, prepared the traditional way with a mortar and pestle. Customers lined up in front of a table neatly lined with shredded papaya, chopped tomatoes and green beans, dried crab and shrimp, garlic, chile sauce, fish sauce and limes. Like it more pungent with garlic? Just say so. Extra fish sauce? No problem.
Luckily, you don't have to wait until next summer for kanom krok or some of the best papaya salad in Los Angeles.
You can get fresh kanom krok at Mae Ting's Chinatown shop at LAX-C Market on Main Street. The papaya salad stand appears on the north side of the LAX-C parking lot on weekends.
Mae Ting's Coconut Cakes, 1100 N. Main St., Los Angeles, (818) 522-8647.
ALSO:
Remodeled Sqirl cafe is now open
Grand opening: Downtown market Urban Radish
---
Get our weekly Tasting Notes newsletter for reviews, news and more.
You may occasionally receive promotional content from the Los Angeles Times.