The Tartine group is roasting its own coffee, and they're opening a roasting facility in DTLA with a coffee lab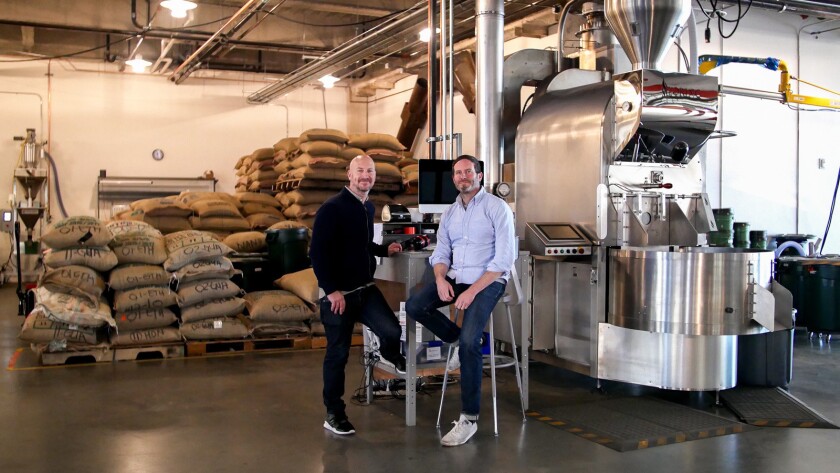 Tartine, the company behind the Bay Area's Tartine Bakery and Tartine Manufactory, opens its massive Manufactory project in downtown Los Angeles next year (set your countdown clocks now), but for a taste of what's to come, you'd do well to head over to West Hollywood.
To the new Fred Segal flagship store, specifically, because there, nestled among the fine threads, is Tartine's first official location in L.A.: the Fred Segal Café by Tartine.
There aren't any food or pastries yet — that's coming early next year — but the beans in the hopper are from Tartine's own coffee line, Coffee Manufactory. The espresso is pleasantly sweet; it's especially nice with milk. You could imagine this would go well with a morning bun.
Tartine is building out a 38,500-square-foot space at the Row DTLA, an enormous mixed use complex in the industrial district of downtown. Under the Manufactory umbrella, this space will be home to all sorts of Tartine-y things, including a bakery and a restaurant featuring pizzas from pizza master Chris Bianco.
And a large part of its real estate will be dedicated to coffee: There will be not just a production roastery, but also an ambitious coffee lab that will feature everything from guest roasters to coffee-related experiments. Indeed, what Tartine plans to do with its coffee in L.A. sounds just as exciting — and delicious — as what the company does with bread.
Tartine wasn't always planning on roasting and selling its own coffee. You might recall it had plans to merge with Blue Bottle Coffee back in 2015; that ultimately fell through, and Tartine co-founders Chad Robertson and Elisabeth Prueitt went in search of a new coffee supplier.
"I said, 'Hey, you should do the coffee yourself. Let me help you,'" said Chris Jordan says, recalling his conversation with Robertson and Prueitt when they approached him for coffee advice. Jordan, who was most recently the chief executive at Verve Coffee Roasters, is a familiar name for many in the coffee world; he has been working with farmers, developing supplier networks and creating operation systems for over 20 years.
Bread bakers can be as obsessive about water and yeast as coffee folks tend to be about water and coffee, so it's not a surprise that Robertson, Prueitt and Jordan discovered they had more than a few things in common.
Now Tartine's chief operations officer, Jordan is focused on bringing in top quality coffee for Tartine (he's especially keen on coffees from Kenya, Ethiopia, Colombia and Rwanda) and ensuring those coffees pass a thorough quality control process. They're currently roasting in Oakland, some especially stellar single origins, but mostly seasonal blends you could enjoy alongside Tartine's terrific pastries and dishes.
"I can't think of anything more perfect than having Tartine food with great coffee," said Jordan. "Having balance, elegance and clarity in cups is really important for us. So is consistency."
Over the last few months, Coffee Manufactory's beans have made their way down from the Bay Area to a few L.A. coffee shops and restaurants (Felix Trattoria in Venice, as will April Bloomfield's upcoming restaurant, the Hearth & Hound). And, of course, it's now served at the Fred Segal Café, which Tartine decided to byline in part because it shares Fred Segal's cooperative approach.
"There were synergies in the way they work and collaborate with their partners that we identify with," said Jordan. "They're known for partnering with unique designers and inspiring artists, and Tartine completely fits that model."
As for the L.A. roasting facility, it probably will be up and running in the spring and eventually will roast coffee for all of Tartine's Southern California locations and wholesale partners. For now, though, construction continues: a 120-kilogram Probat roaster landed not too long ago, and there's room for another if necessary. There are plans to install still another roaster (a Barth Ball), plus several espresso machines, including your standard La Marzocco and an under-the-counter system called the Mavam.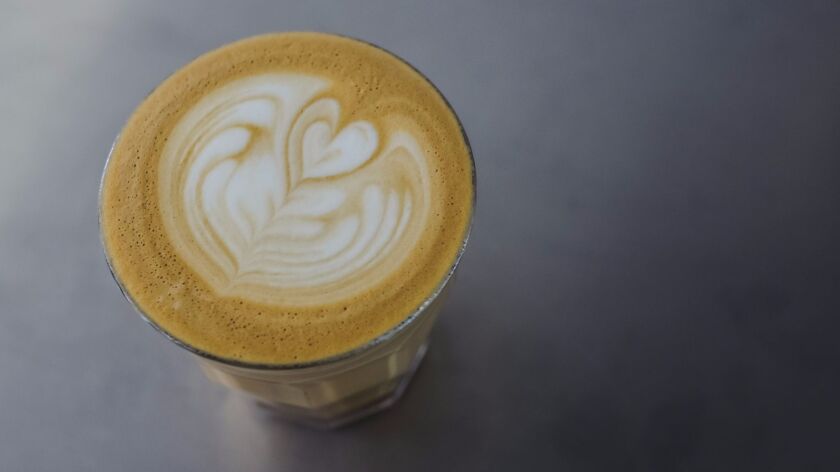 Conceived as a part of a joint venture with Califia Farms, Jordan envisions the coffee lab component as "a coffee community space, where we can share coffees with other people and host all sorts of events." Thus you might drop in to sample coffee from a guest roaster visiting from abroad, or learn about roasting on that Barth Ball, or attend a lecture about the coffee supply chain in India. You might also see the team experimenting with things such as barrel-aged cold brew.
Given these plans, it won't be a surprise if the lab — and the whole of Coffee Manufactory — becomes a destination for anyone interested in coffee. That said, it won't be the only coffee-related reason to visit the Row: Dulce Dos, Café Dulce's second shop, has been pouring cortados there ever since it opened in late 2014.
And sometime within the next few months, Go Get Em Tiger and the Paramount Coffee Project will move in as well. By this time next year, there will be no less than four terrific coffee shops brewing on the Row. Start planning your coffee crawls now.
Fred Segal Café by Tartine, 8500 Sunset Boulevard, West Hollywood.
Coffee Manufactory (at Tartine Manufactory, open spring 2018), 757 S. Alameda St. No. 160, Los Angeles, www.coffeemanufactory.com.