Dunkin' Donuts launches glazed doughnut bacon sandwich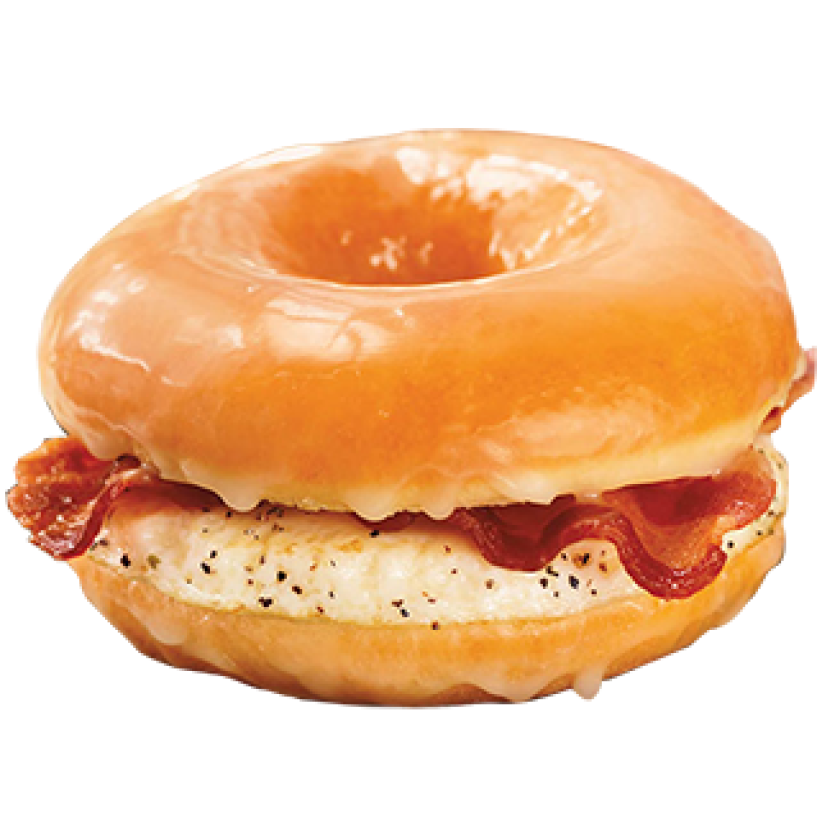 Stop the presses and alert all cardiovascular surgeons. Dunkin Donuts is launching a new breakfast sandwich Friday, and it's on a doughnut.
Yes, the doughnut chain has in its own words "gone and changed breakfast forever. Again."
The new sandwich consists of slices of bacon and a well-peppered fried egg between two halves of a glazed donut. But they left out the cheese. What gives, Dunkin' Donuts?
The sandwich is listed on the company's website as having 360 calories and 20 grams of fat. But that's not the most caloric thing on the breakfast menu -- not by far.
The breakfast chain also serves a Big N' Toasted sandwich on buttery Texas toast with an egg, cheese and bacon. This sandwich comes in at 530 calories, while the sausage, egg and cheese croissant sandwich has 620 calories.
It's safe to say that if Homer Simpson were real, he'd be doing somersaults outside of Moe's Tavern.
Would you try the new doughnut sandwich? Let us know in the comments below.
ALSO:
Jonathan Gold's best beach cities restaurantsChicken karaage list: 6 great places to get your fried fix
Frozen berries sold at Costco linked to 30 cases of Hepatitis A
---
Get our weekly Tasting Notes newsletter for reviews, news and more.
You may occasionally receive promotional content from the Los Angeles Times.