You can now have your Dunkin' Donuts coffee and doughnuts delivered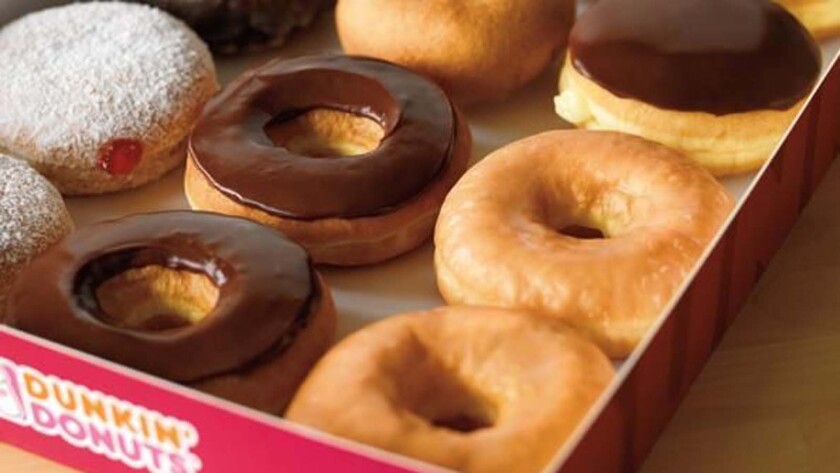 If you live in Los Angeles, the next time you're craving a Dunkin' Donuts glazed doughnut and some hot coffee to go with it, just have them delivered.
The doughnut chain, which recently opened multiple locations in Southern California, is testing delivery with the on-demand service DoorDash. And yes, these are the same people who will deliver Taco Bell Crunchwrap Supremes and Doritos Locos tacos to your home, office and dorm room.
L.A. residents can use DoorDash to order Dunkin' Donuts products for delivery between 7 a.m. and 10 p.m. So if you order a dozen doughnuts at 9:30 p.m., because you just need them, no problem. There are also sandwiches, if you need those too.
DoorDash promises to deliver the products in 45 minutes or less.
The delivery service is available to DoorDash users on the Android or iOS app, or online at www.doordash.com.
Cray for a hot glazed doughnut. Follow me on Twitter @Jenn_Harris_
ALSO:
Holiday cookie recipe: Oatmeal cookies with coconut toffee
Opening in Pasadena: Tatsunoya ramen, ShanDong Dumplings, Spudds poutine and burgers
---
Get our new Cooking newsletter.
You may occasionally receive promotional content from the Los Angeles Times.