Endless appetizers at TGIFridays: Loaded potato skins till you drop?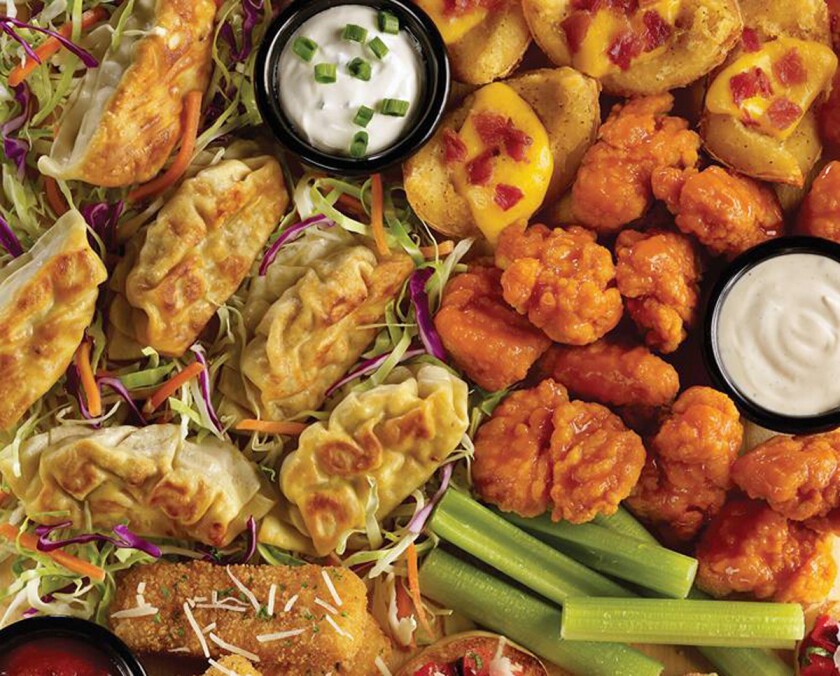 Appetizers, by definition, are meant to start your meal. It's a small bite to whet your appetite before the main course. But what if a restaurant decides to offer endless appetizers? Will you ever get to your entree?
TGIFridays, the restaurant chain known for its bountiful selection of fried appetizers, started offering endless appetizers for $10 at participating locations on Monday. The promotion will run through Aug. 24 and includes all of the restaurant's signature appetizers.
That means all the loaded potato skins, mozzarella sticks, boneless Buffalo wings or crispy green bean fries you can eat in one sitting. You can also order some of the starters, including the pan-seared pot stickers or Tuscan spinach dip, and the garlic and basil bruschetta.
The only catch is that $10 covers only one type of appetizer, so if you're looking to build your own sampler platter, you'll need a couple of friends to help you out. But TGIFridays chief marketing officer Brian Gies told USA Today that servers will not be enforcing a no-sharing policy.
"At the end of the day, our servers aren't policemen," Gies said. "We're not going to slap someone's hand if they reach over and share someone else's mozzarella sticks."
When the promotion was tested earlier this year, Gies said food and drink sales increased, and only a small percentage of customers took advantage of the situation.
It's unclear how this will all pan out for the restaurant, but we're envisioning at least a few YouTube videos of people attempting to eat their weight in potato skins in the near future, if they haven't already.
Can't get enough food news? Follow me on Twitter @Jenn_Harris_
---
Get our weekly Tasting Notes newsletter for reviews, news and more.
You may occasionally receive promotional content from the Los Angeles Times.