Fireball whisky recalled in 3 European countries for antifreeze ingredient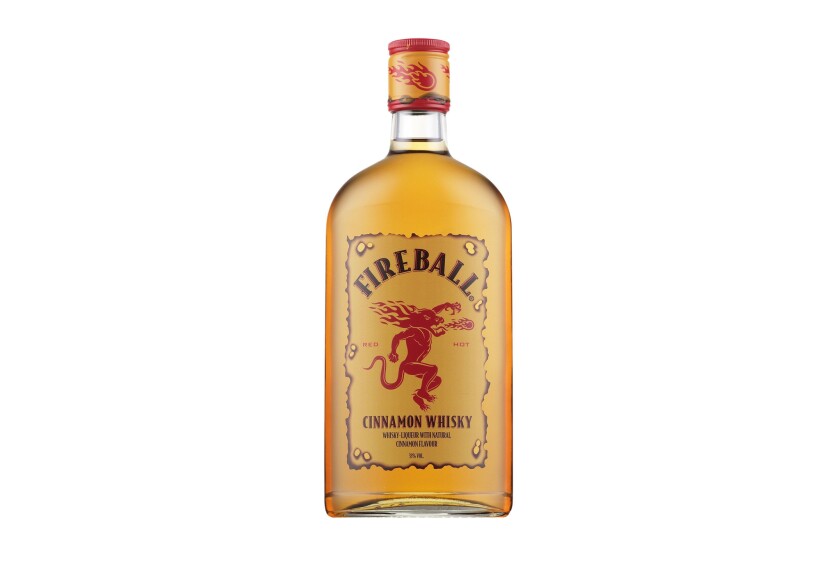 Fireball Cinnamon Whisky, a flavored-liqueur popular with college students, was recalled in Finland, Norway and Sweden because it contains an ingredient found in antifreeze. The liqueur was not recalled in the U.S.
Sazerac, the company that makes Fireball, said the shipment was recalled because it was made using the formula used to make Fireball in North America. That recipe includes propylene glycol, which is used as a flavoring ingredient in soft drinks, sweeteners and some alcoholic beverages. It's also found in antifreeze.
According to the U.S. Food and Drug Administration, propylene glycol can be consumed "over long periods of time and in substantial quantities without causing frank toxic effects."
Sazerac says it uses less than one-eighth of the amount of propylene glycol allowed by FDA regulations. But the amount of propylene glycol used in the North American recipe was not in compliance with European regulations.
Sazerac says it normally uses a different formula for Fireball in Europe.
"Fireball Cinnamon Whisky assures its consumers the product is perfectly safe to drink," the company said in a statement on the Fireball website. "Fireball fans can enjoy their favorite product as they always have."
College students in Finland, Norway and Sweden need not fret for long. The company anticipates having the European formula of Fireball back in stores in three weeks.
Depending on your day, shots are acceptable before 5 p.m. Follow me on Twitter @Jenn_Harris_
---
Get our weekly Tasting Notes newsletter for reviews, news and more.
You may occasionally receive promotional content from the Los Angeles Times.