Good Eggs shutdown leaves some suppliers scrambling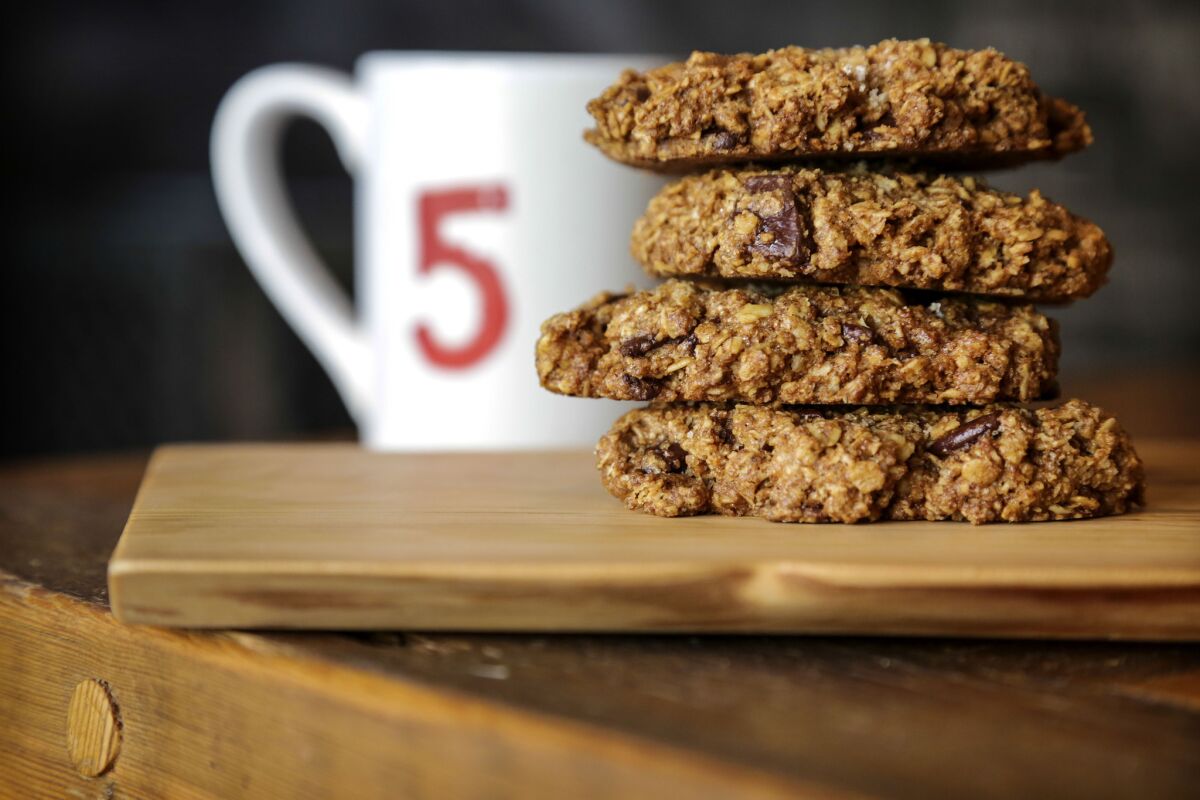 When the food delivery service Good Eggs shut down operations in Los Angeles, New Orleans and Brooklyn, N.Y., last week, it sent shock waves through its customer base. How else were they to get free delivery of farmers market produce, artisan baked breads and locally brewed kombucha?
But it also had a major effect on many of the businesses that provided those foods.
Mark Stambler, the bread baker whose Pagnol Boulanger helped pioneer the home production of fine food in Los Angeles, said Good Eggs' shutdown left him scrambling to get his loaves to customers. He said he sold 15% to 20% of his goods through the service.
RECIPES: Frozen desserts for the heat wave
"It was tough," Stambler said. "It really forced me to rethink my business model. It was by far the most efficient and best way to get my product out to everybody in greater Los Angeles. I just can't do that myself. I hope it doesn't put me out of business. I guess it will teach me not to put all of my Good Eggs in one basket."
Still, he said, he has no hard feelings toward the business.
"The people were so nice and everything worked so well -- while it was working," he said. "I'd drive my bread to their warehouse in Frogtown and they took it from there. The money just showed up in my bank account. With other clients, I have to bill monthly and collect and it's a real hassle. With Good Eggs, the money was just there."
The delivery service, which kicked off to great fanfare in 2014, had a brief shutdown in its Los Angeles service in March when it was discovered that some permits for its warehouse had not been properly filed.
Still, an email from co-founders Rob Spiro and Alon Salant announcing that they were pulling back to just San Francisco came as a shock.
"We started Good Eggs with a mission to grow and sustain local food systems worldwide -- and we remain driven by that goal today," said the notice posted on the Good Eggs website.
"But we didn't fully anticipate the challenge of creating a new kind of food business that required a different approach to supply chains, logistics and commerce -- it was, and is, more complicated than we imagined. We made a mistake in expanding as quickly as we did without perfecting the model first, and we take full responsibility for that mistake and its consequences."
Of the half-dozen of their former Southern California suppliers contacted, all said they had been paid in full for any product they'd shipped to Good Eggs. And most, in fact, sounded as though they'd be eager to do business with the service again, should the opportunity arise.
"The whole concept is great, it still is," said Pei-Yen Chen of Bling Bling Dumplings. "It was all small food vendors. The community they built was really strong. We all got to know each other, and I think we're all very sad that it's going to be gone.
"I know there are other companies like Good Eggs, but the Good Eggs concept was so different. It was all community-based, and they thought of us more like a family."
Chen said Good Eggs represented about 20% of her business, but that finding new avenues won't be a problem. "It's not going to hurt us," she said.
Several producers pointed out the difficult task the company had set out for itself -- supplying free delivery throughout the sprawling, traffic-choked Southern California area.
"I really feel for them, competing with L.A. traffic," said Rose Lawrence of Red Bread bakery. "I think it's a struggle for any company to do this kind of food delivery in Los Angeles."
Lawrence said that Good Eggs' move won't affect her business too much -- she had already pulled back after the March shutdown. "That was a huge deal when that happened," she said. "We had to restructure completely. At that point about 100% of our business was going through Good Eggs.
"We decided not to rejoin at the same level when they came back on. It just didn't seem like they were very stable, and we were afraid they were going to have another shutdown, which is what happened."
Are you a food geek? Follow me on Twitter @russ_parsons1
ALSO
Boomtown Brewery opens downtown
Buy This Now: Bell peppers, with 12 recipes
---
Get our L.A. Goes Out newsletter, with the week's best events, to help you explore and experience our city.
You may occasionally receive promotional content from the Los Angeles Times.