Semisweet Bakery introduces the bruleed crullant with two layers of caramelized sugar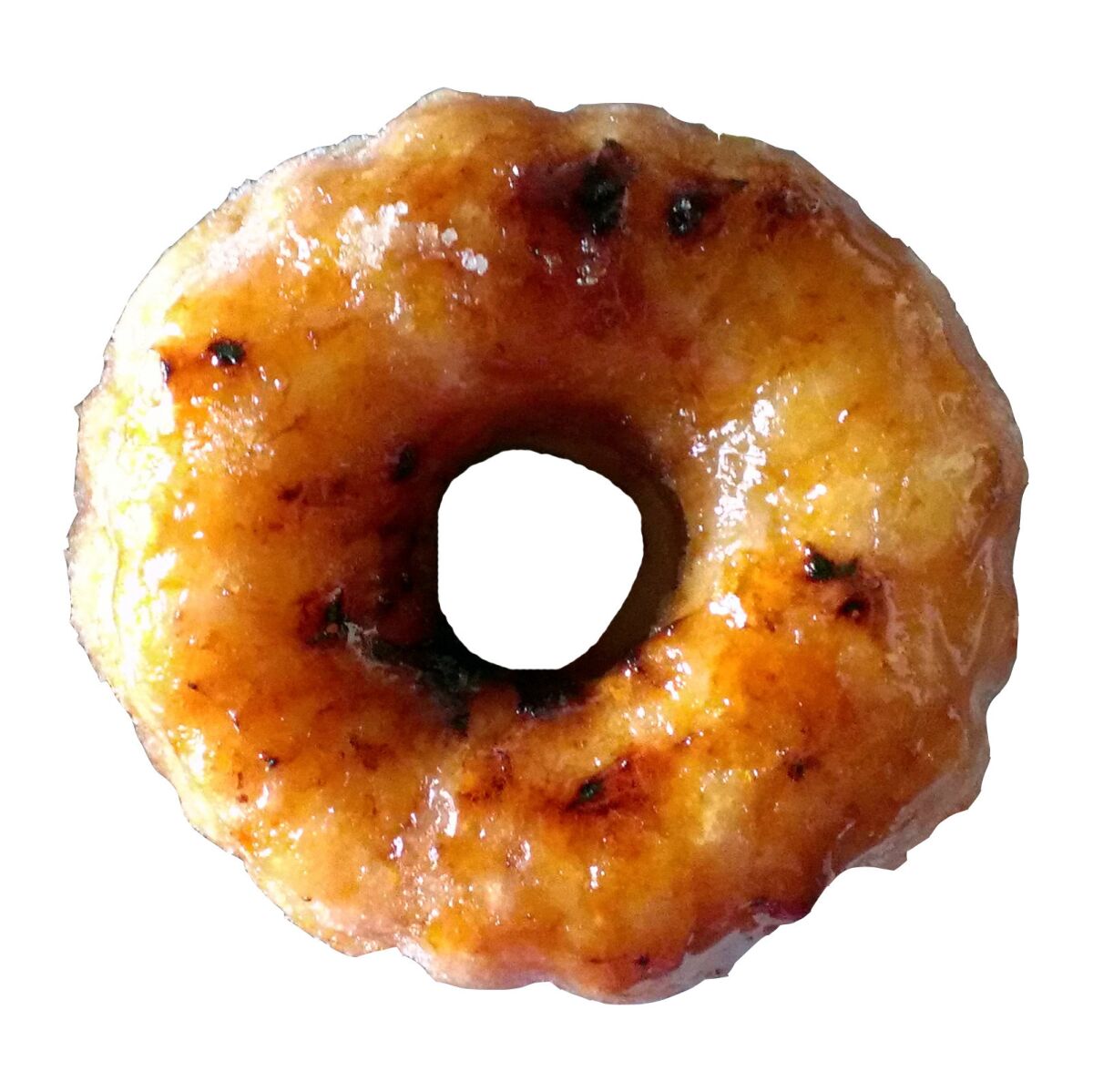 Semisweet Bakery, the downtown treats shop helmed by pastry chef Sharlena Fong, introduced its vanilla glazed crullant -- a cross between a cruller and croissant -- in the wake of the Cronut craze. (The Cronut craze, in case you don't follow world pastry news, began when Dominique Ansel of New York started selling his hybrid croissant-doughnuts.)
On Thursday Fong started selling bruléed crullants, filled with custard and topped with two layers of caramelized sugar so that the baked cruller-croissant has a slightly-smoky-sweet super-crunchy crust -- a must-try for the faux-Cronut-obsessed.
Fong says she expects to make 40 to 80 a day, available in the morning alongside the original vanilla glazed crullant, starting at 8 a.m. (The bakery usually sells out between 10 a.m. and 11 a.m.)
Photos: Food mash-ups: 10 crazy hybrids
"I was thinking of different doughnut flavors but wanted more than vanilla or chocolate," Fong says. "And I remembered Doughnut Plant in New York has a crème brulée doughnut that I really like. So I thought, let's try it out. It's a little dangerous to do. We bake them, fill them, then take a blow torch [to them]. We have to do it twice. You brulée it once and then go back and put more sugar on top of them and brulée it again. It's not like with crème brulée. You're starting to burn dough underneath, not custard. It's a process."
Her next flavor? Tiramisu. "I have to work out a few kinks, but it has a mascarpone espresso filling. I'm trying to get cocoa in the dough; it's definitely sprinkled on top."
Prices are $3.95 for a vanilla glazed crullant and $4.25 for a bruléed crullant.
105 E. 6th St., Los Angeles, (213) 228-9975, semisweetbakery.com.
ALSO:
The closest thing in L.A. to a real Cronut? Cro-dough
Ramen Burger headed to Los Angeles area on SaturdayJust because you can: Learn to roast your own coffee beans
---
Get our L.A. Goes Out newsletter, with the week's best events, to help you explore and experience our city.
You may occasionally receive promotional content from the Los Angeles Times.