After-hours tacos: Mariscos Jalisco taco truck parks outside Sqirl for Noche Pescado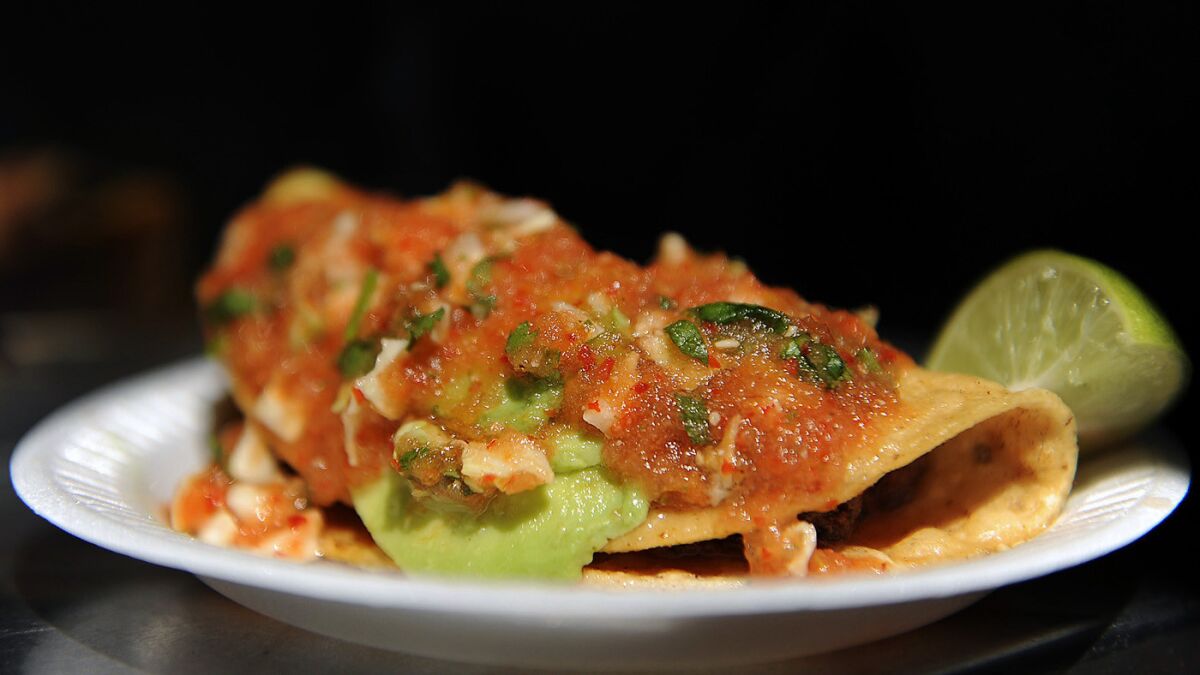 Tuesday night, two L.A. favorites will be joining forces for a night of tacos, all to benefit charity. At 11:15 p.m. on Tuesday, the Mariscos Jalisco taco truck will be parked outside of Sqirl in East Hollywood's Virgil Village for an after-hours event that Sqirl's Jessica Koslow and Mariscos Jalisco's Raul Ortega are calling Noche Pescado.
Proceeds for the $20 event — a collaboration of two of the restaurants on Jonathan Gold's 101 Best Restaurants list — will go to the Hollenbeck Youth Center in East L.A. In another mash-up of genres, Vice will be there shooting Sqirl for its series "Chef's Night Out," so you may find yourself in front of the camera with your tacos.
What else is on the menu other than Ortega's justly famous shrimp tacos: Sqirl's confit yellowtail tostadas, crispy wontons with Mission Chinese party wing powder, and what Koslow describes as a Wa's Golden Hen Tribute cookie — Wa's Golden Hen is the Chinese restaurant across the street from Sqirl that has been there for more than 20 years — as well as aguas frescas and Pacifico. Everything will be served out of the Mariscos Jalisco truck. Because at midnight in Los Angeles, the best place to eat is on a sidewalk next to a taco truck.
"Raul is doing his food his way and it's inspiring to me," said Koslow about the taco pop-up. "He is a true part of the L.A. dining fabric and convincing him that we are worthy collaborators was not easy!
"Set your alarm and come."
Noche Pescado, 720 N. Virgil Ave., Los Angeles, (323) 284-8147, sqirlla.com. 11:15 until the food sells out.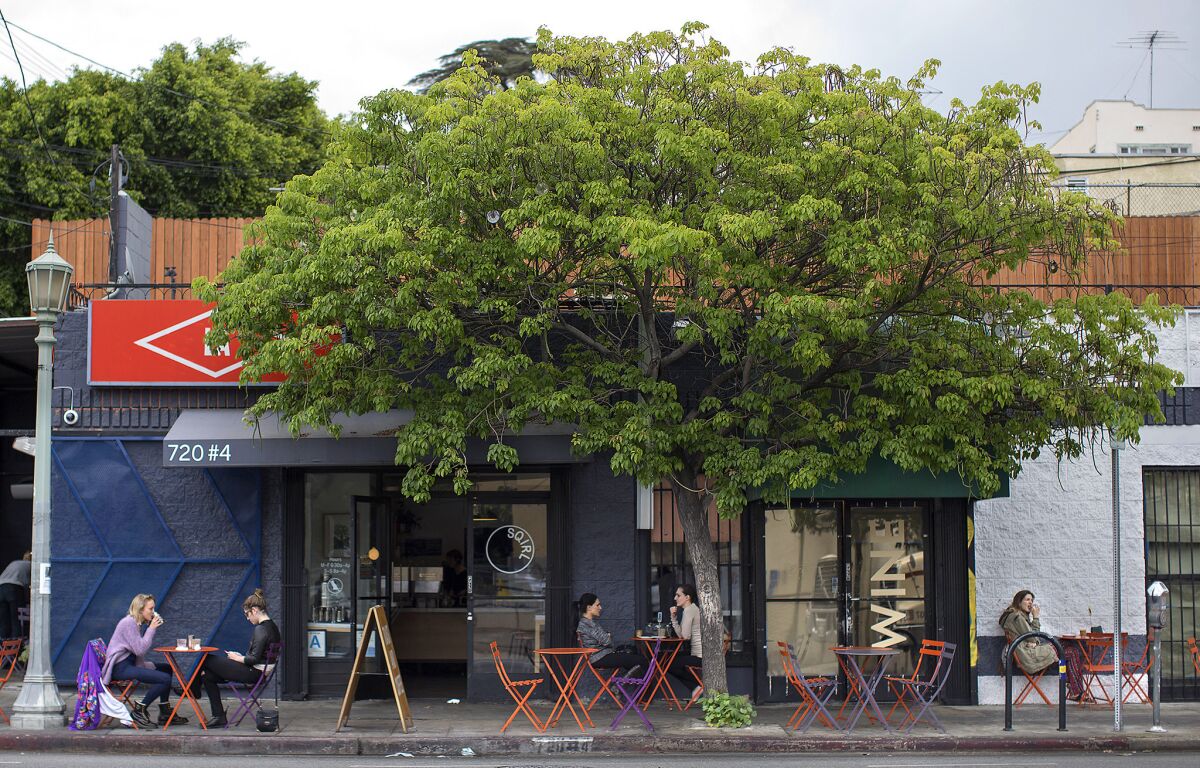 ALSO:
Esdras Ochoa, the taco missionary
Farmers market report: Tomatoes are in season
Curtis Stone dishes on Gwen, his new butcher's shop and restaurant opening soon in Hollywood
---
Get our weekly Tasting Notes newsletter for reviews, news and more.
You may occasionally receive promotional content from the Los Angeles Times.