Suzanne Goin's new 'A.O.C. Cookbook' was worth waiting for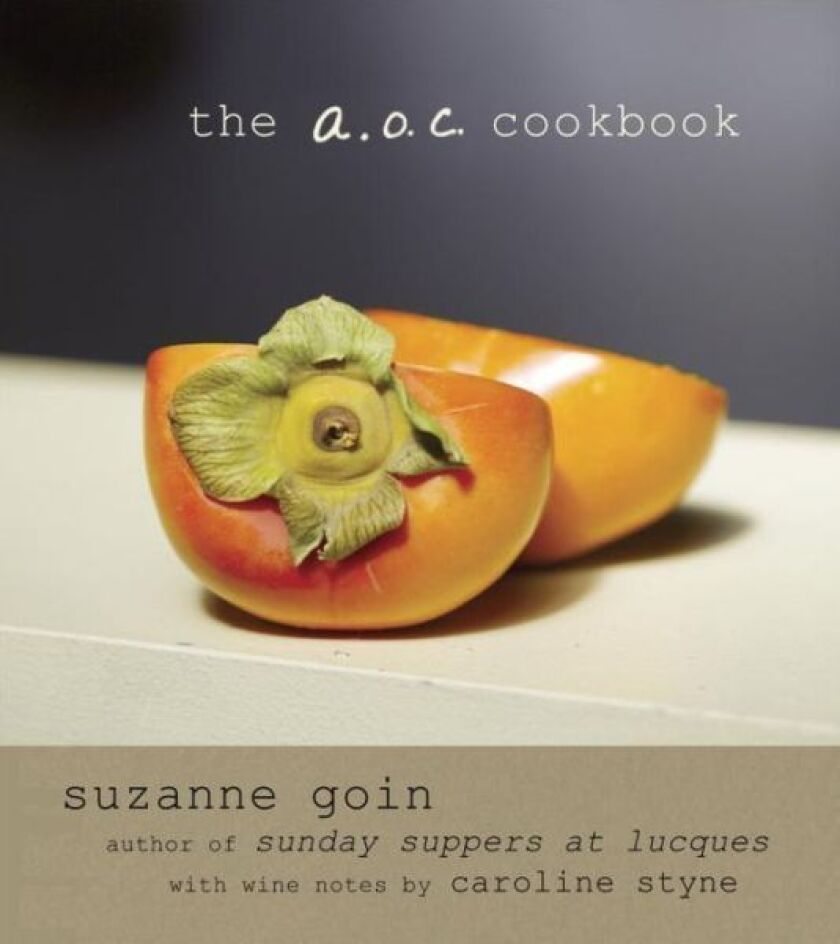 Among a certain crowd, Suzanne Goin's first cookbook "Sunday Suppers at Lucques" is close to kitchen sacrament -- this generation's answer to "The Silver Palate Cookbook" in the 1980s. How many dinner parties have you been to where almost the entire menu was cooked from those pages?
It's taken eight years -- a couple of lifetimes in cookbook terms -- but Goin has finally followed it up with "The A.O.C. Cookbook." Thank goodness she doesn't open restaurants as slowly as she writes cookbooks -- she wouldn't have the nearly dozen places she has now.
If you've eaten at a Goin restaurant, you pretty much know what to expect from "A.O.C." It's farmers-market-driven in all the right ways -- great ingredients, treated with nuance, and without cant. The stunning photography has a natural kitchen glow. It couldn't be more specifically L.A. if it came with a lifetime parking pass for the Santa Monica farmers market. This is a book about how we cook right here and right now.
And the wine notes from Goin's business partner Caroline Styne are intriguing and perceptive (Styne could have gone off the small wine deep end here, but the notes seem intended to be actually used rather than pondered over).
In fact, if anything "A.O.C." might be even more home-cook catnip than "Sunday Suppers" was. Think of those familiar flavors stripped down to their essences. Everything belongs; nothing is extraneous. "Sweet potatoes with bacon, spinach and romesco." "Roasted kabocha squash with dates, Parmesan and pepitas." "Pork cheeks with polenta, mustard cream, and horseradish gremolata."
Not only can I not wait to start cooking from "A.O.C.", I can't wait for my friends to start too.
ALSO:
Entertaining tips: Buffet psychology 101
---
Get our weekly Tasting Notes newsletter for reviews, news and more.
You may occasionally receive promotional content from the Los Angeles Times.