Wine of the Week: 2006 Fontodi Chianti Classico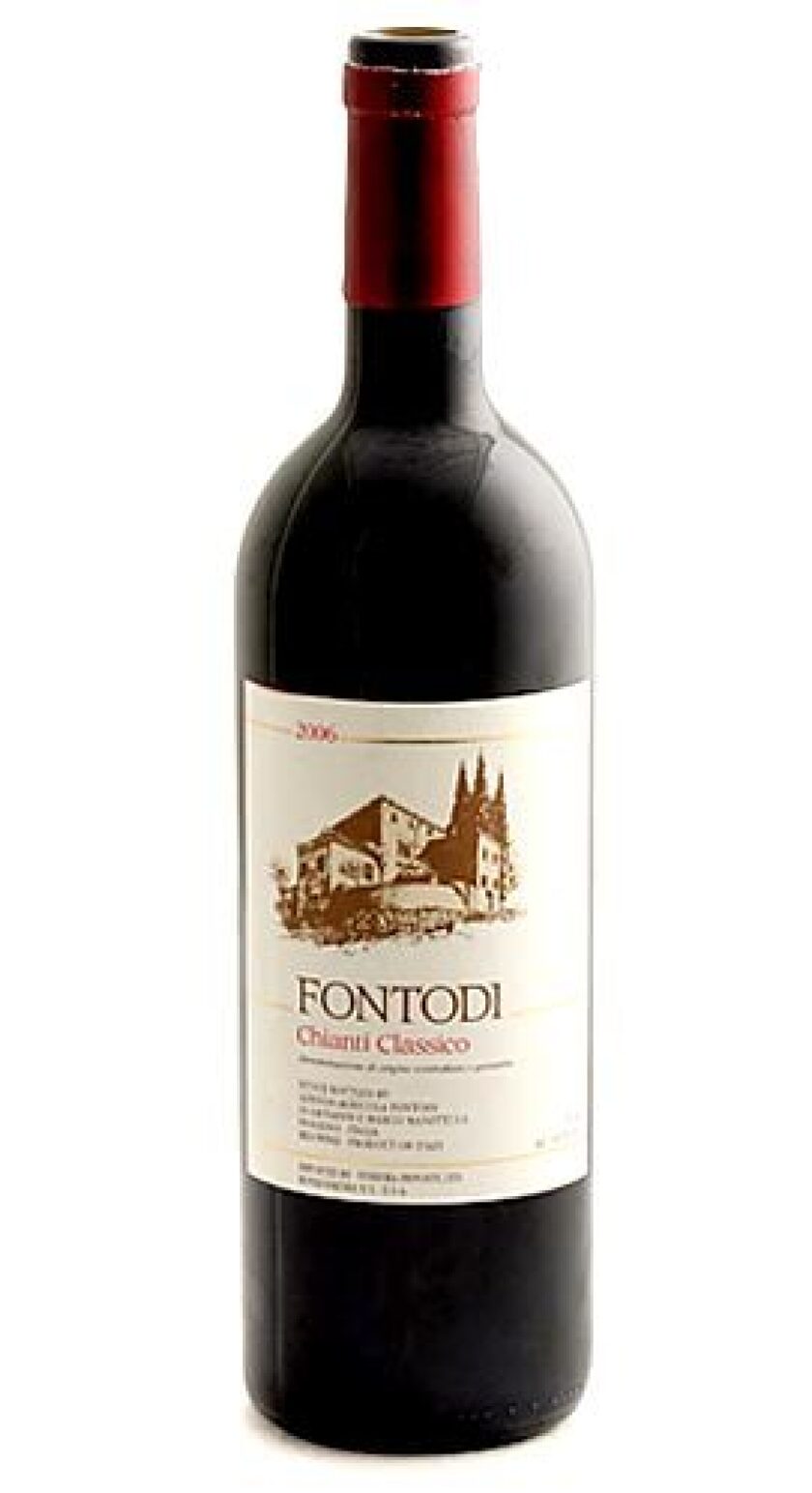 A remembrance of things past: a beautifully balanced Chianti Classico from the Fontodi estate in Panzano in Chianti, Italy. Tasting of black cherries, a little tobacco and cloves, this is an elegant, understated Chianti as it used to be made, a wine that anybody can appreciate. The texture is supple, the tannins soft and lush. And one sip leads to another. And another.
Chianti Classico is a tremendously versatile food wine. Drink it with bean soups, pasta dishes, grilled chicken or chops, pretty much anything except maybe seafood.
— S. Irene Virbila
Region: Tuscany
Price: About $28
Style: Lush and easy to drink
What it goes with: bean and vegetable soups, pasta, grilled birds
Where to find it: Bristol Farms stores; Domaine LA in Los Angeles, (323) 932-0280; Hi-Time Wine Cellars in Costa Mesa, (949) 650-8463, https://www.hitimewine.net; K&L Wine Merchants in Hollywood, (323) 464-9463, https://www.klwines.com; Larchmont Village Wine, Spirits & Cheese in Los Angeles, (323) 856-8699; Manhattan Fine Wines in Manhattan Beach, (310) 374-3454, https://www.manhattanfinewines.com; Wally's Wine & Spirits in West Los Angeles, (310) 475-0606, https://www.wallywine.com; Wine Exchange in Orange, (714) 974-1454 and (800) 76WINEX, https://www.winex.com; and the Wine House in West Los Angeles, (310) 479-3731, https://www.winehouse.com.
---
Get our new Cooking newsletter.
You may occasionally receive promotional content from the Los Angeles Times.