By the number: Just how many martinis did Musso & Frank serve last year?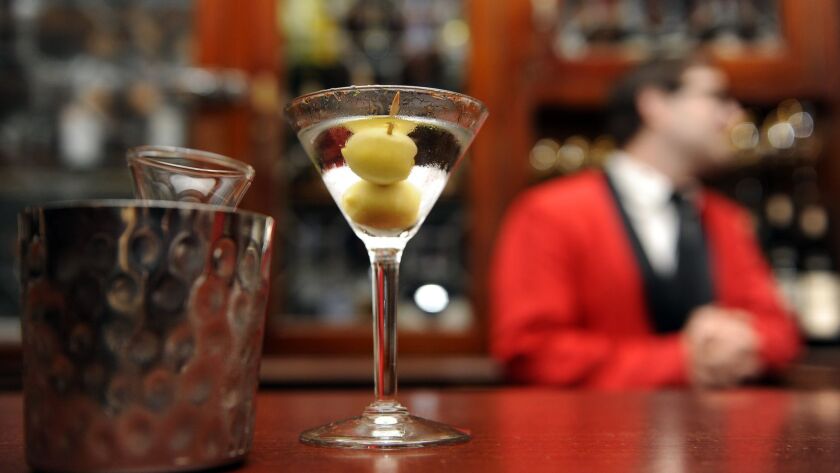 55,272: The number of martinis made for customers last year at Musso & Frank Grill.
To go into those 55,272 martinis, Musso & Frank's proprietor, Mark Echeverria, tallies an annual total of 88,224 olives, 7,380 bottles of gin (Hendricks and Plymouth on the top shelf; Gilbey's in the well), an average of 14,000 martinis made per bartender and 829,080 total stirs of the spoon. Because — do the math — each martini is stirred 15 times.
The Hollywood institution turns 100 in September and remains the quintessential stop for a classic martini. Over the years, its bartenders tended to regulars William Faulkner, Tennessee Williams, Raymond Chandler, F. Scott Fitzgerald (whose drink was the mint julep, which he made himself in the back room), William Saroyan, Dorothy Parker and Charles Bukowski, who was driven home many nights by his favorite bartender (that bartender recently retired after 53 years).
Welcome to our new food section »
Instagram: @AScattergood
---
Get our weekly Tasting Notes newsletter for reviews, news and more.
You may occasionally receive promotional content from the Los Angeles Times.