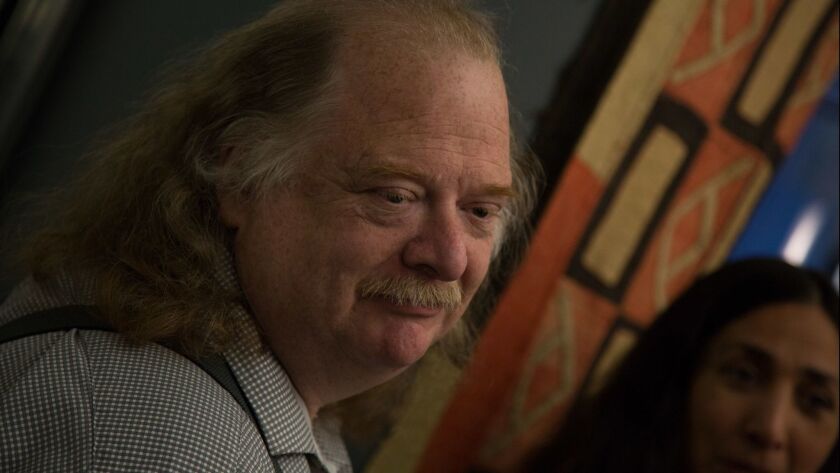 Los Angeles Times restaurant critic Jonathan Gold died Saturday after a brief bout with pancreatic cancer. The sudden loss has rocked the food world — particularly in and around L.A., and we will continue to update this story:
Chef Ludo Lefebvre
Trois Mec, Petit Trois, Trois Familia and LudoBird
"Jonathan Gold was the most important food critic for Los Angeles ever. He supported me like a father, with an open and encouraging but critical voice. He would be honest, but always open to whatever path I may have been on at the time…. Over the years, we became friends. We sat on panels together, judged contests together, did TV shows together, and I was honored to appear in his documentary. But that never, ever changed the fact that I would break into a stress-filled sweat when he would walk into any one of my restaurants. Friendship would not dictate his review."
Chef Massimo Bottura
Osteria Francescana
"Jonathan embraced food culture as few have ever done before him. He gave value to the underdog, whether it was the origins of an ingredient, a recipe or a restaurant. He had the ability to focus on flavor and context; history and technique; and perhaps most importantly engage his audience in a nonthreatening dialogue with food. Every time I listened to Jonathan, I learned about myself, my country and the world around me. He will be greatly missed here in Modena [Italy], where he made an annual pilgrimage."
Chef Josef Centeno
Baco Mercat, Orsa & Winston
"The level of stress seeing him walk through the door never got easier. But when his dining in wasn't about business, I cherished the conversations we had, whether it was talking about best uses of bush tomato from Australia, how long to cook turnips in embers or his favorite way to eat sayori fish. He will always be a tremendous presence, influence and mentor to me... I will miss you dearly, Mr. Gold. Godspeed" — via Instagram
Chef Suzanne Goin
AOC and Lucques
"Jonathan Gold was the king of L.A.
"He loved and championed our City of Angels long before it was cool and in his own unique way, which ended up really shaping the landscape of what the Los Angeles food scene is today.
"He was always supportive and encouraging, but beyond the Pulitzer Prize and the Goldbot, what saddens me the most, more than the loss to the food community, is the loss to his family. Jonathan was a shy and sort of private person behind the facade but one thing that always shined so brightly was his love of his wife, Laurie, and his two children, Isabel and Leon. For them, even more than for all of us, my heart breaks."
Chef Wolfgang Puck
Spago, WP24
"We mourn the passing of Jonathan Gold, a passionate and tireless advocate of the culinary world. His love of food, wine and great hospitality inspired many. His passing is a great loss to our community."
Chef Jessica Koslow
Sqirl
"He is 100% responsible for breaking the lid on Sqirl. The day after his review in the L.A. Times, people from all over came to eat toast while sitting on wooden boxes. It was a nightmare. I realized I would have to retool if I wanted Sqirl to actually function successfully as a cafe."
Chef Wes Avila
Guerrilla Tacos
"I am deeply saddened... He has been a supporter of Guerrilla Tacos since the days of the cart, and I will forever be grateful for the positive words he wrote, but more importantly, long before GT even existed, he was a friend. He was a genuine person. Without his support, I would not be where I am today... He embodies Los Angeles like no one else. Rest easy, Mr. Gold."
Chef Ori Menashe
Bestia and Bavel
"He was a really kind person. He would use easier words, or delicate words, when it would be something that was a problem, but then he would use really powerful words when it would be something that he approved of. He was just a good human being. It was never about him, it was always about the restaurant and the chefs and about food in L.A… and making sure that everyone in the country knows about L.A….He made me a better chef. Just the idea that he was gonna show up to the restaurant at 10:30 at night on a Friday."
Pastry chef Genevieve Gergis
Bestia and Bavel
"He made everyone feel really special. My opinion of what a reviewer should be is exactly who he was: not someone who sees it in black and white, but someone who paints a picture and lets the reader decide for themselves. He didn't write the reviews to attack; he wrote reviews to open doors."
Chef Roy Choi
Locol + Kogi BBQ food truck
"He's my brother, he's family to me. From the moment I met him" — over an animated fist bump through the window of Choi's Kogi BBQ truck — "it was as if we were connected spirits.... I can't believe that he is gone.... He was the father of our food community. We were all the children in the station wagon, and he was the father, driving us around. That's what he meant to us. He raised us, not only by what he knew but also through his search. As he was searching, we were learning."
Chef Alice Waters
Chez Panisse
"What a vital and eloquent food writer for the LA Times! He had such a passion for authentic ethnic restaurants! And what a wonderful loyal friend to so many people. We will miss him so much." — via Instagram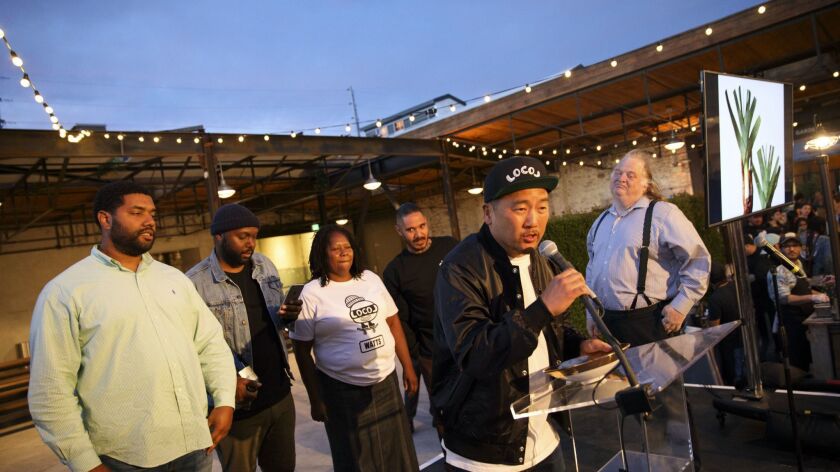 Our greatest food writer, and a personal hero, friend and inspiration, has passed way too soon. He always highlighted the good. He made Los Angeles and the world better. Rest In Peace Jonathan. ♥️ https://t.co/b2UTSOe82z

— Phil Rosenthal (@PhilRosenthal) July 22, 2018
Chef Sang Yoon
Father's Office, Lukshon
"You weren't just a restaurant critic or a Pulitzer Prize winner. You were the beloved ambassador to my home town. You were the voice of the entire restaurant community in Los Angeles. I loved how you championed all of us. I loved your kind words. I loved arguing with you about the best soon tofu place in Ktown. I loved how much you loved tacos. I love how much you loved Los Angeles. #LA will miss you. I will miss you dearly. There will never be another you. May peace be with you and your family. — via Instagram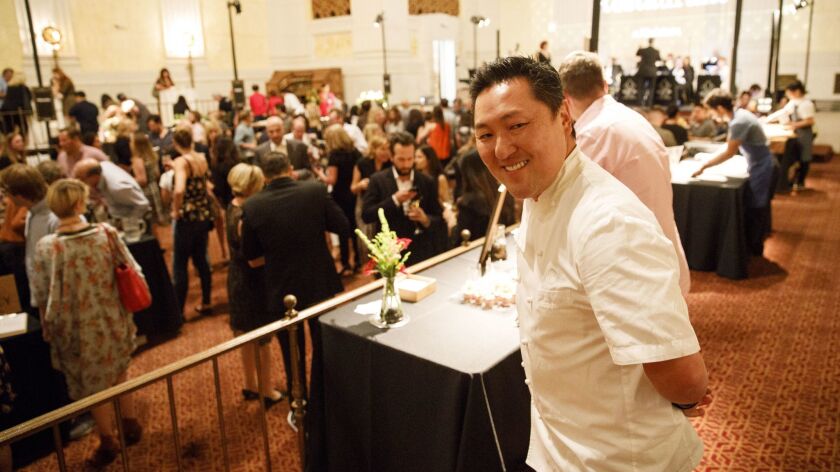 I have never been sadder. Jonathan Gold is gone.

— ruthreichl (@ruthreichl) July 22, 2018
Chef Rene Redzepi
Noma
"To me, Jonathan was the best the world of food had to offer. He was honest, generous and selfless. He truly was smarter than anyone, he had a way of distilling everything that was going on in the world into a few clear paragraphs, and always with food as the connecting tissue. You didn't just get hungry, you understood new things about the world with Jonathan. I can't fathom that I'll never get to see him again. Never cook for him again. He was just here in Copenhagen a few months ago. We were talking about a trip to L.A. this fall. He was gonna take us around in his pickup truck."
Heartbroken once again in 2018 . Thank you Jonathan, for being the kindest, most honest and selfless writer. To me you were the best the world of food had to offer. No one can replace you. Sleep well buddy. https://t.co/jI5R7drlmy

— Rene Redzepi (@ReneRedzepiNoma) July 22, 2018
Chef Susan Feniger
Border Grill, and winner, along with chef Mary Sue Milliken, of the second annual Gold Award for outstanding chef
"I love that he lived for the discovery of that great dish, regardless of where it was to be found, whether it was a fancy restaurant, or on the street. For him, it was all about the food, and that was a huge inspiration to me. Jonathan loved good food; he could just be so passionate about the tiniest little thing, even a speck of salt. He always wrote from the perspective of a chef, he wrote as though he were a cook."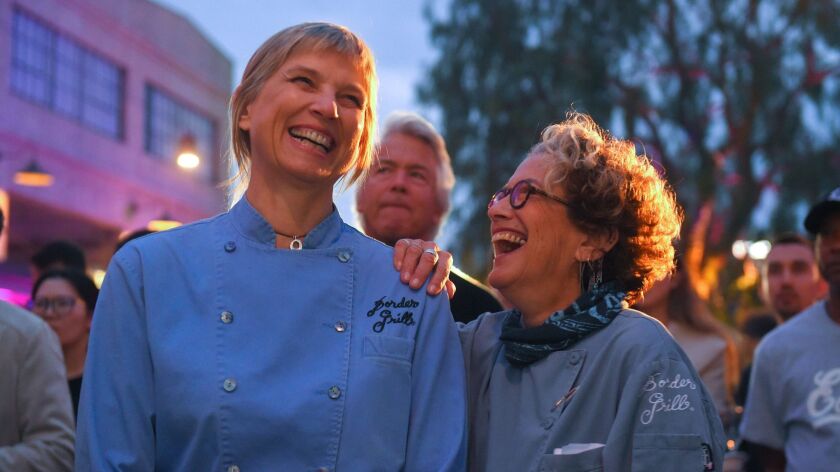 Chef Karen Hatfield
Odys and Penelope, Sycamore Kitchen, the Mighty
"Chefs and critics don't always have the best of relationships, but I think that was the opposite with Jonathan. It's hard to imagine anyone coming close to filling his shoes. We just always felt there was a great deal of compassion toward the people and places he was writing about [in his reviews]. He chose his words carefully.… He never hit below the belt. It felt like one artist reviewing another. But whether he liked something or not, there was always a respect there. And that was powerful. He played an enormous role in transforming the dining landscape of L.A., undeniably. His passion for all those places that weren't getting reviewed at all, that brought us to where we are today. It's opened doors for people, it's changed people's perception of dining, and what they want when they go out. There's just no one like Jonathan."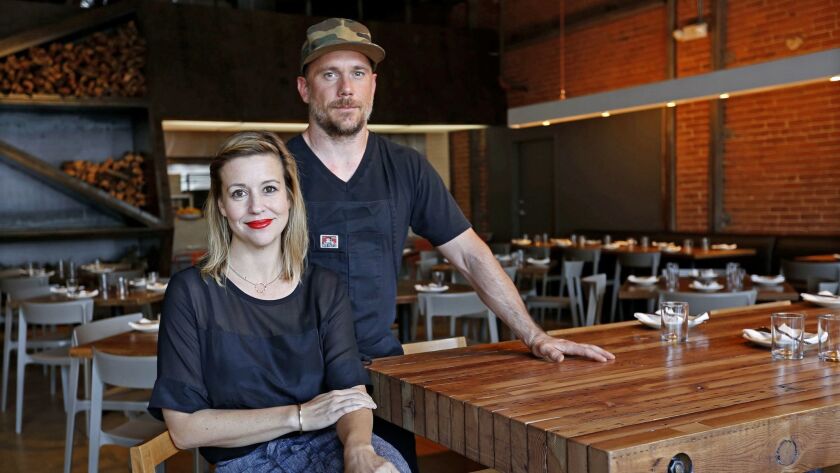 Chef Jazz Singsanong
Jitlada
"I love him so much. He meant everything to me. I don't know what to do. I lost my big brother. I only have one god and my god is Jonathan Gold."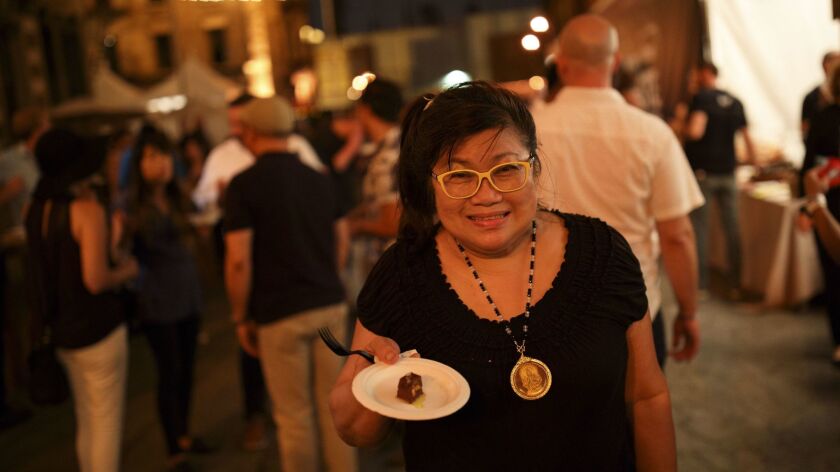 Kris Yenbamroong
Night + Market
"It's hard to even put into words how big of an impact this is and this is going to have. The world is not the same, the world is a little bit, or a lot bit, crappier today because of this. He literally pulled us back from the brink. He had real scope and vision, and he'd write about context in food, and it meant a lot to me. I'm a real nerd when it comes to Jonathan Gold. I read him religiously. This is a tough run we're having here, after Tony [Bourdain.]"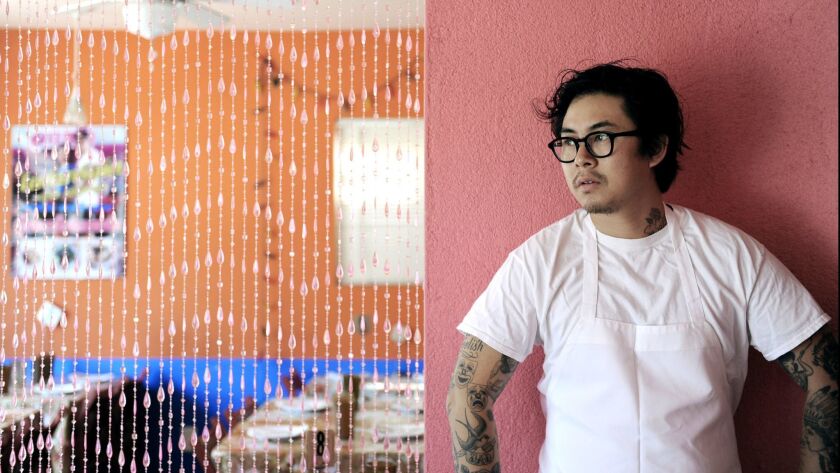 Nancy Silverton
Mozzaplex
"He took the spotlight off fine dining, wealthy neighborhoods and shined it on the entire city. Nobody is more fun to eat with than Jonathan, because of his enthusiasm, and he was just up for anything."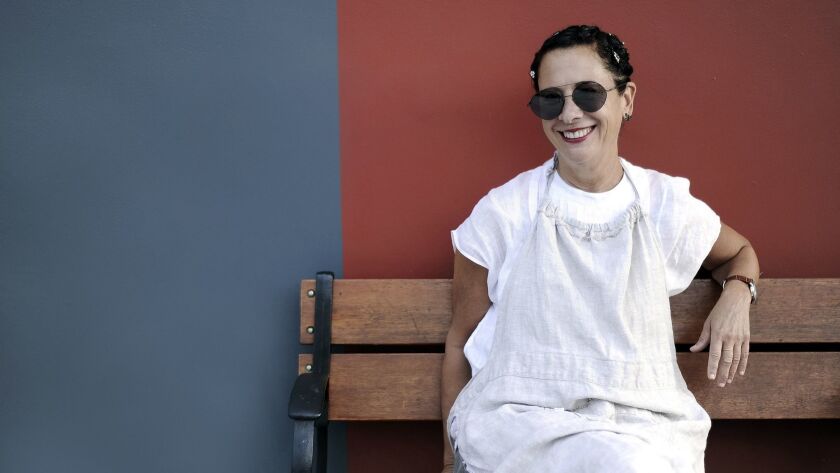 Nyesha Arrington
Native
"For some reason, I think about him a lot. I just feel this kindred spirit toward him. And his energy is so special. [The first time we met,] I went up to him and he was so — in my mind I had made him out to be this god, you know? Like this intimidating person, unapproachable — and he was the exact opposite. He was just so warm and welcome, and we had a great conversation about food, and he understood all the nuances of what I wanted to convey in the cooking."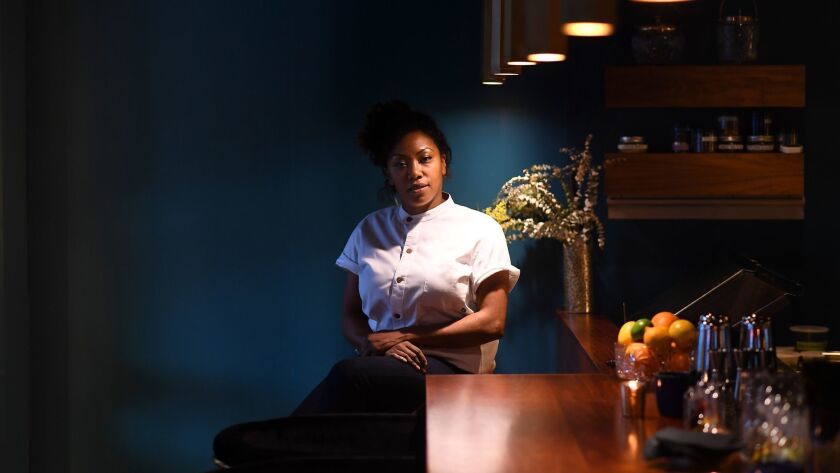 ---