Patricia Escárcega's five favorite restaurants that she reviewed this year (so far)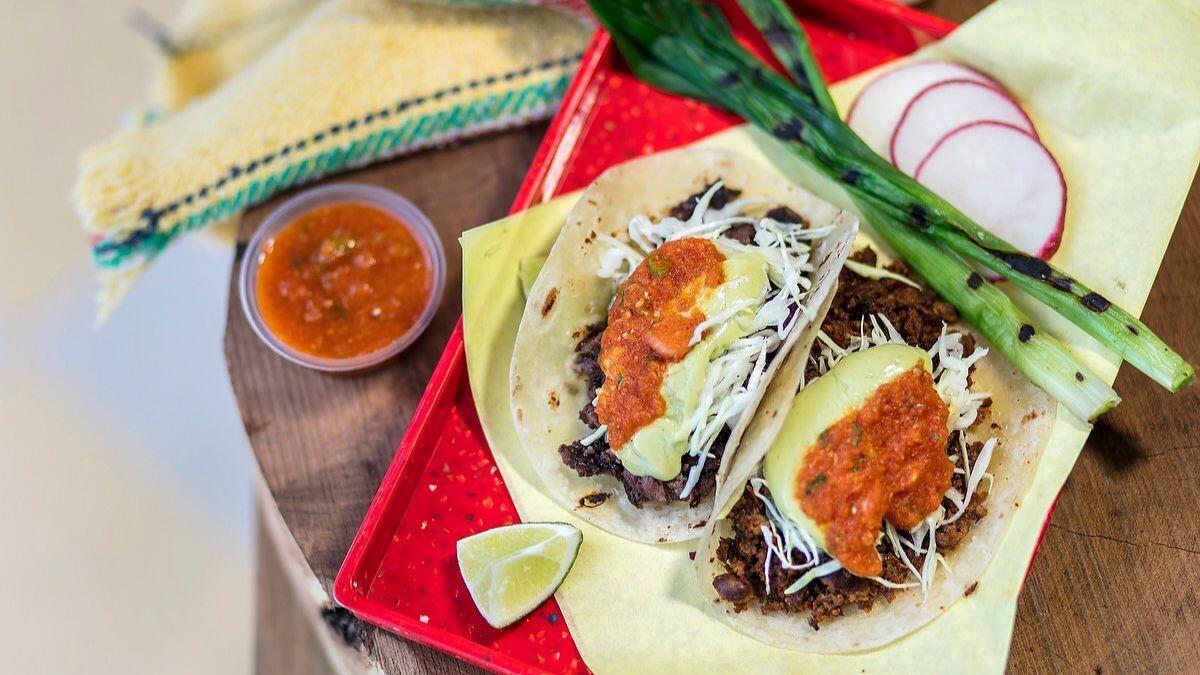 Restaurant Critic
In the six months since Bill Addison and I joined the L.A. Times as co-restaurant critics, my personal highlight reel of phenomenally good Meals to Remember has blown up to embarrassing proportions. There have been rewarding late-night food truck runs, meticulous multicourse dinners prepared by tweezer-wielding auteur chefs, and lots of freeway mileage spent in pursuit of things like exceptional barbecue and tacos. Always tacos.
In between meals, I've been thinking about the restaurants that are helping drive the city's culinary conversation forward, and which are emblematic of Los Angeles' dining culture today. Here are five restaurants that stand out, and tell a story about the way we're eating right now.
Teddy's Red Tacos
Good tacos can be life-changing. Just ask Teddy Vasquez, whose improbable rise from struggling Uber driver to Los Angeles taco sensation attests to the cultural and economic primacy of the neighborhood taco truck in this city. Teddy's specializes in Tijuana-style birria de res, the beef stew that lately has become as ubiquitous in the city as avocado toast and hot chicken. In the space of a few months, Teddy's, whose flagship is a taco truck parked above the defunct railroad tracks that cut across South L.A., has become one of the city's most recognizable purveyors of shredded beef birria tacos. You will want to try the popular Deluxe Plate, which includes a drippy birria taco splashed generously with the kitchen's bright orange-red consommé; a beef tostada; a beef and cheese quesadilla; and a mulita (beef and cheese cemented between two lightly griddled tortillas). As with most birria restaurants, your meal comes with a cup of hot beef consommé for sipping.
731 Slauson Ave., Los Angeles (food truck); 9532 Whittier Blvd., Pico Rivera; 46 Windward Ave., Venice.
Yours Truly in Venice
What is "modern Californian" cooking? At chef Vartan Abgaryan's new restaurant on Abbot Kinney in Venice, it is a bowl of garlicky avocado hummus served with a thick, warm slice of za'atar flatbread; fingerling potatoes prepared in the manner of cacio e pepe gnocchi; and Nashville hot shrimp, giant prawns sheathed in a spicy panko breading and served on a thick cushion of Japanese milk bread. Abgaryan's cooking is frequently clever and delicious, and also a showcase for the kind of cultural cross-pollination that makes Los Angeles one of the most interesting places to eat right now.
1616 Abbot Kinney Blvd., Venice, (310) 396-9333, ytvenice.com
Kra Z Kai's Laotian Barbeque
It's worth the drive into the Inland Empire for a meal at Kra Z Kai's, which may be the only restaurant in the country dedicated to Laotian-style barbecue. The casual, counter-service barbecue joint in Corona features a small but memorable menu of grilled meats, including caramelized pork ribs, barbecued chicken thighs and marinated grilled beef. Chef-owner Musky Bilavarn's thin-sliced beef short ribs sing with the flavors of garlic and char, and his house-made pork sausage made with onions and leeks is exquisitely fatty and aromatic. Don't overlook Bilavarn's papaya salad, a crisp, fragrant muddle underscored with the pungency of shrimp paste and fish sauce. Is Kraz Z Kai's blazing a trail for more Lao-style cooking in Southern California? I hope so.
1218 Magnolia Ave., 110, Corona, (951) 268-6968, krazkais.com
Sonoratown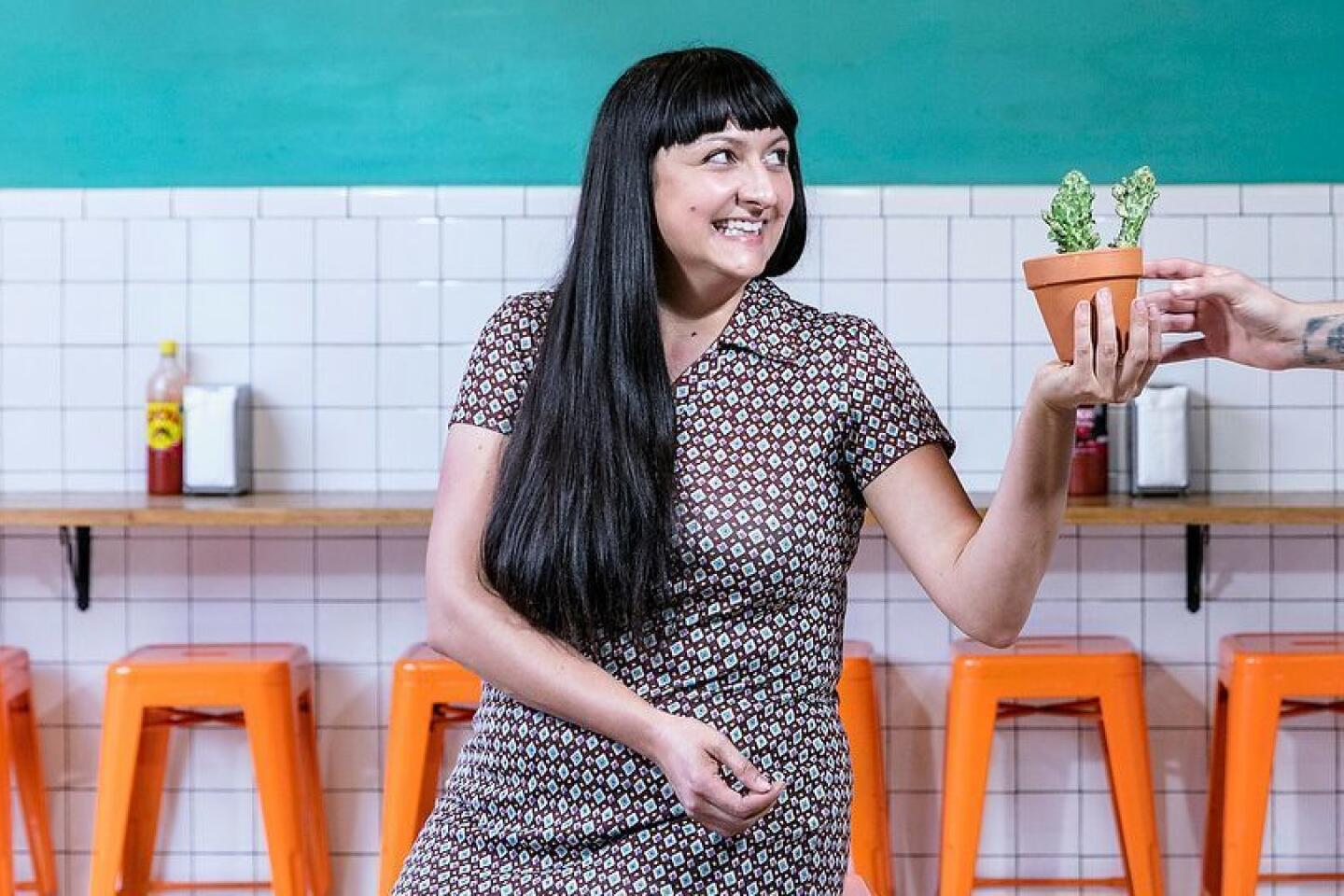 Sonoratown co-owner Jennifer Feltham sometimes drives five hours to pick up the Sonoran flour used in the restaurant's tortillas.
(Silvia Razgova / For the Times)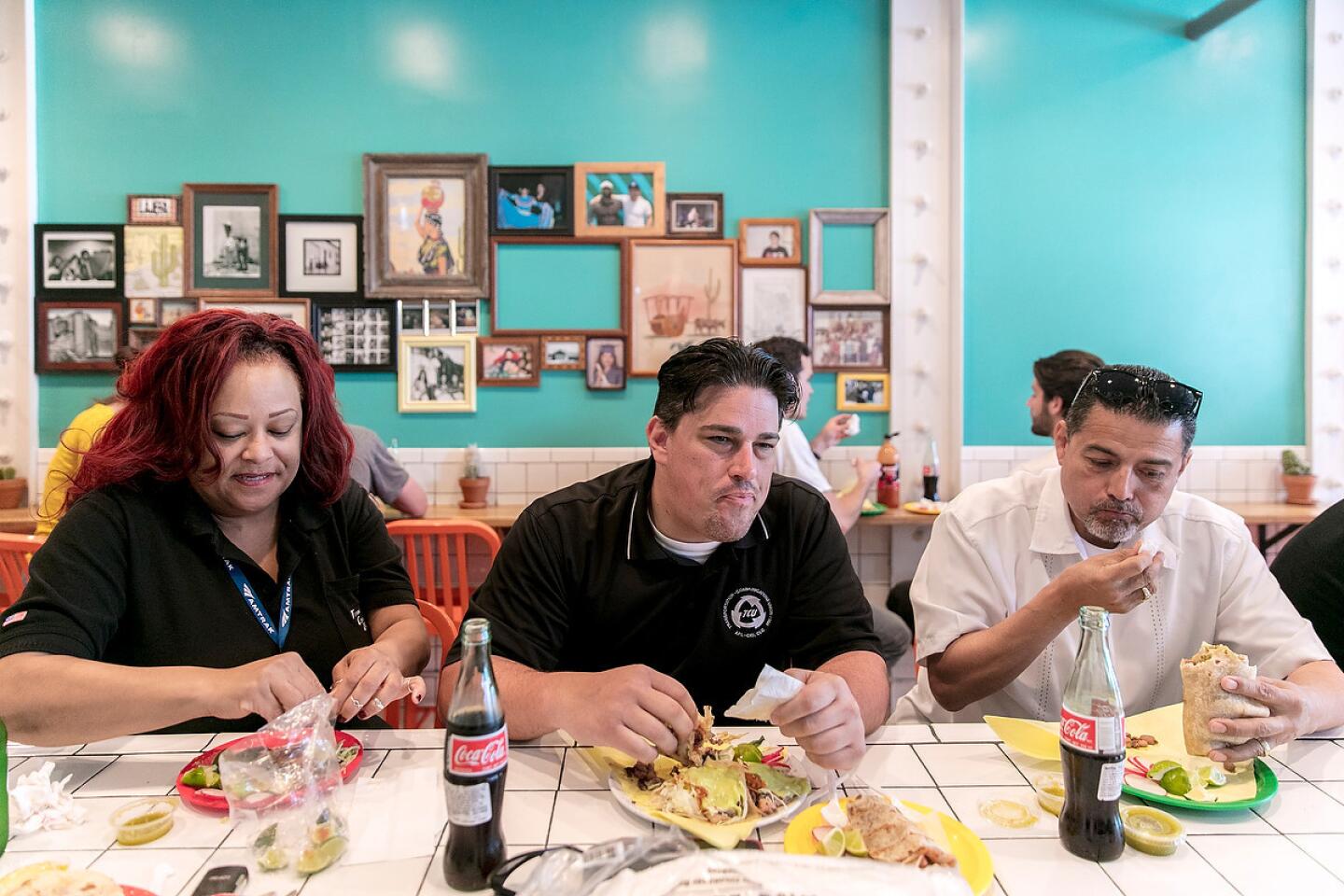 Customers dig in during lunch on a Friday.
(Silvia Razgova / For the Times)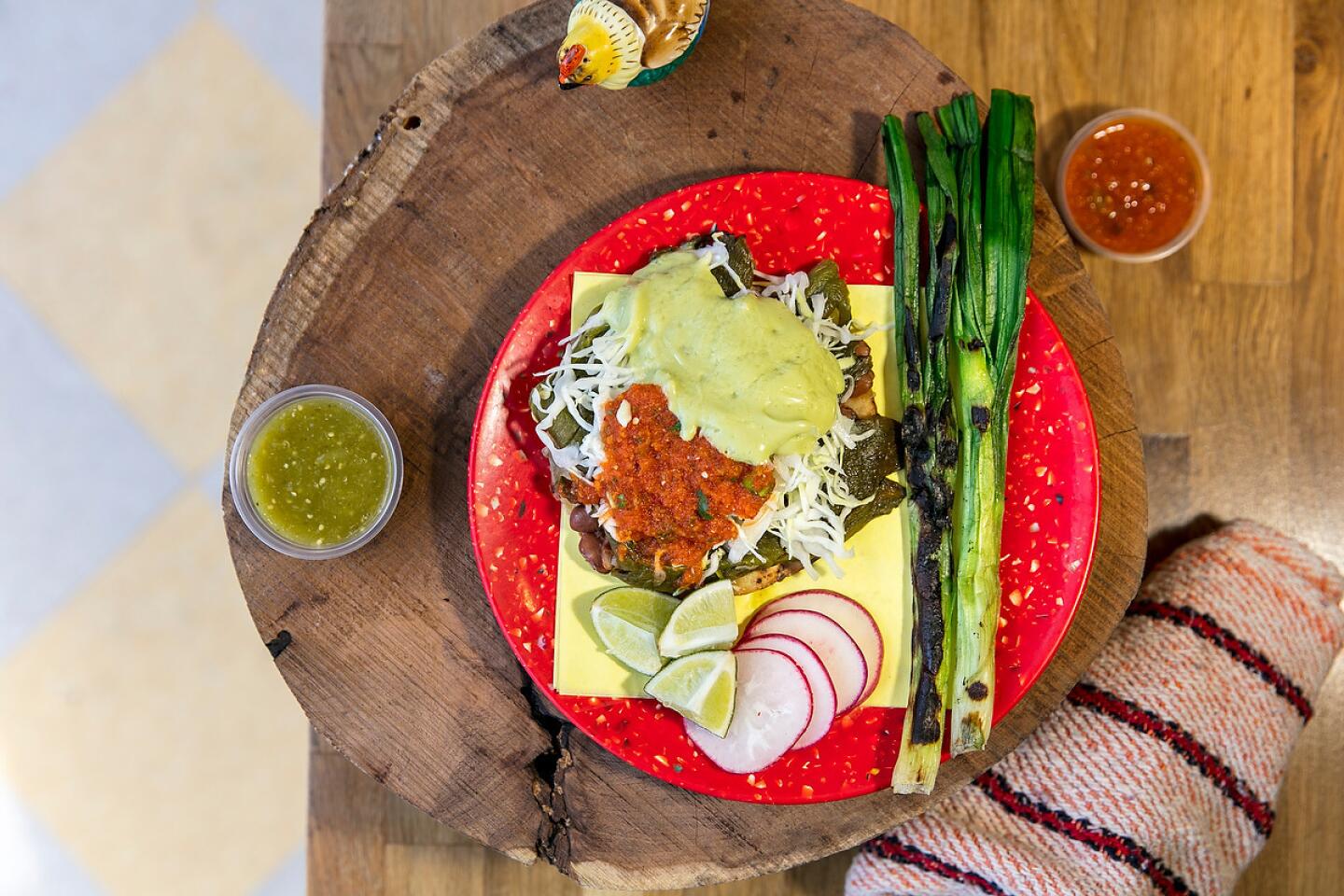 Sonoratown's Lorenza is the only menu item that uses a corn tortilla instead of flour. It comes topped with Monterey Jack cheese, avocado, cabbage, pinto beans and a grilled poblano pepper.
(Silvia Razgova / For The Times)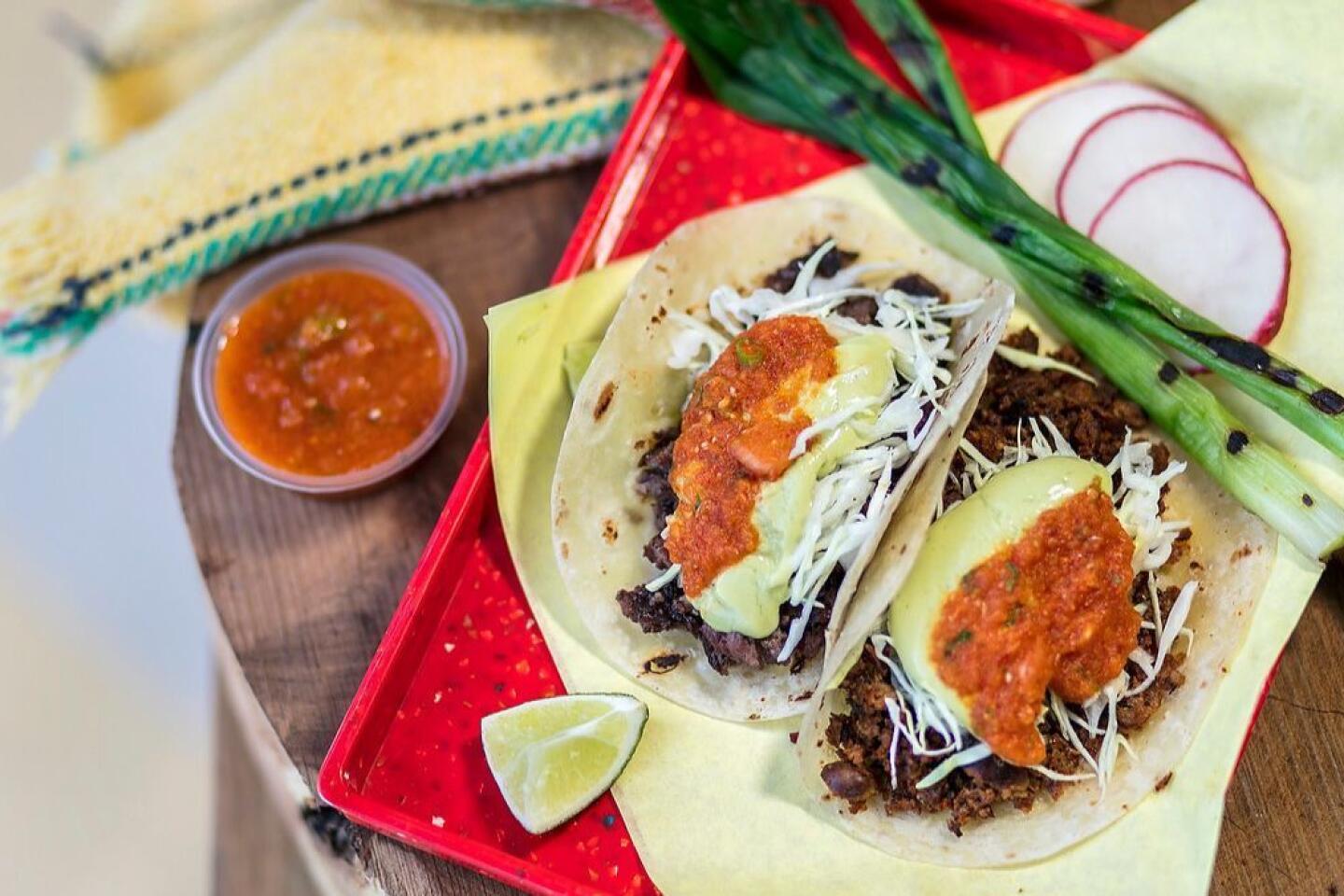 A grilled steak taco and a chorizo taco at Sonoratown, a small taqueria in downtown Los Angeles.
(Silvia Razgova / For the Times )
Parrillero (grill master) Isaac Aparicio cooks short ribs and beef tripe during a recent lunch rush at Sonoratown.
(Silvia Razgova / For the Times)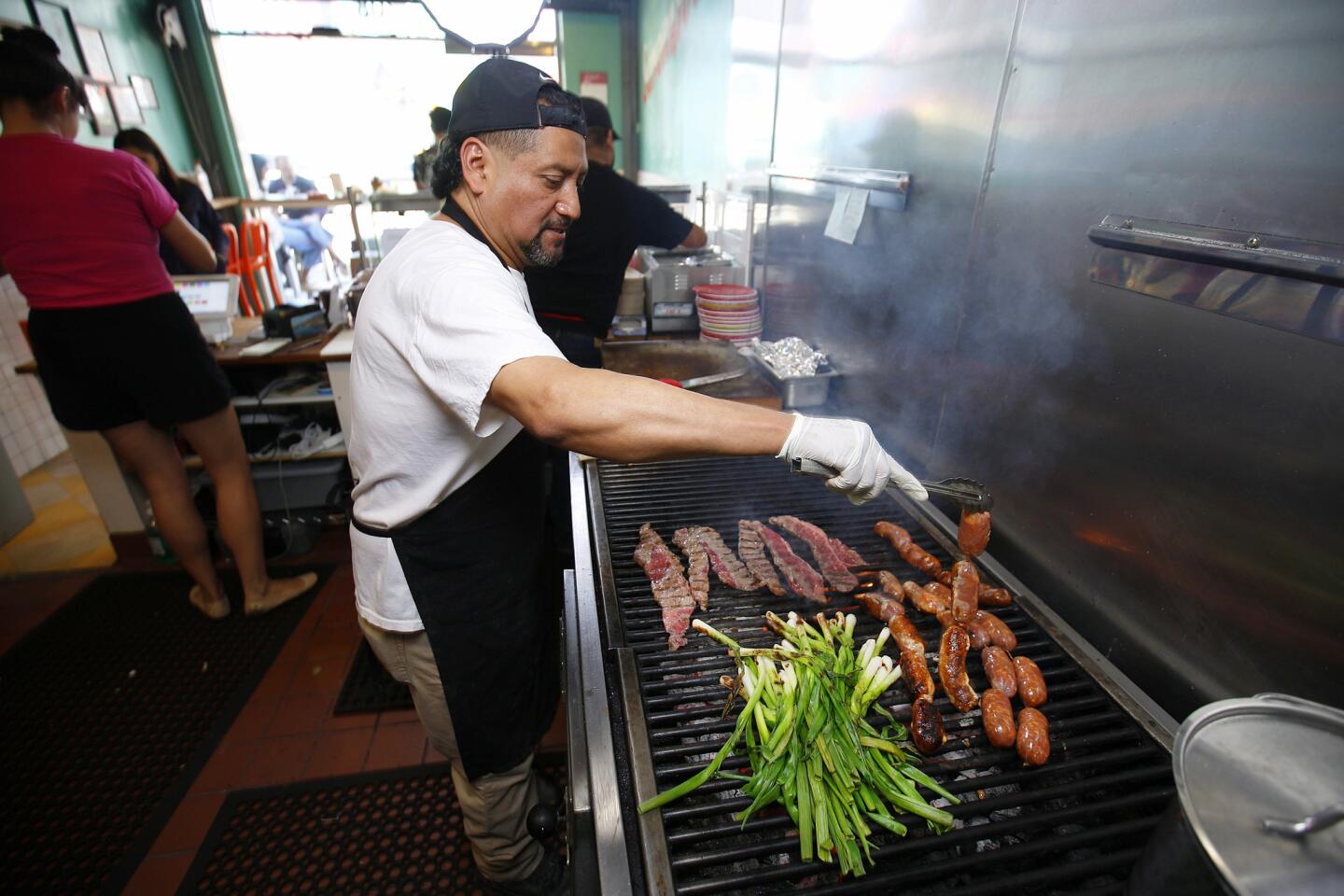 Chef Francisco Grijalua works the grill at Sonoratown.
(Kirk McKoy / Los Angeles Times)
Flour tortillas and grilled meats are the focus at Sonoratown.
(Kirk McKoy / Los Angeles Times)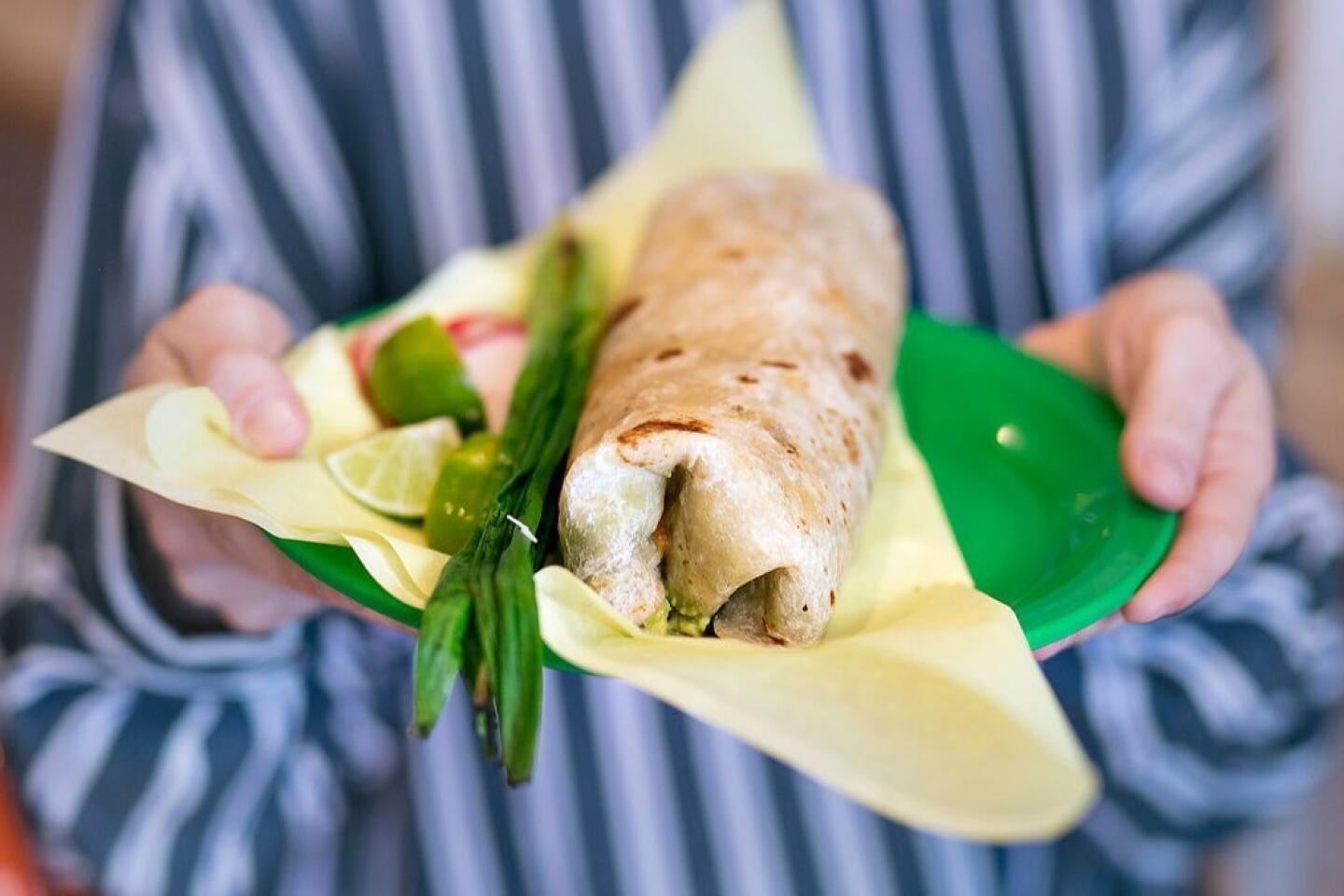 A patron shows off her burrito at Sonoratown.
(Silvia Razgova / For the Times)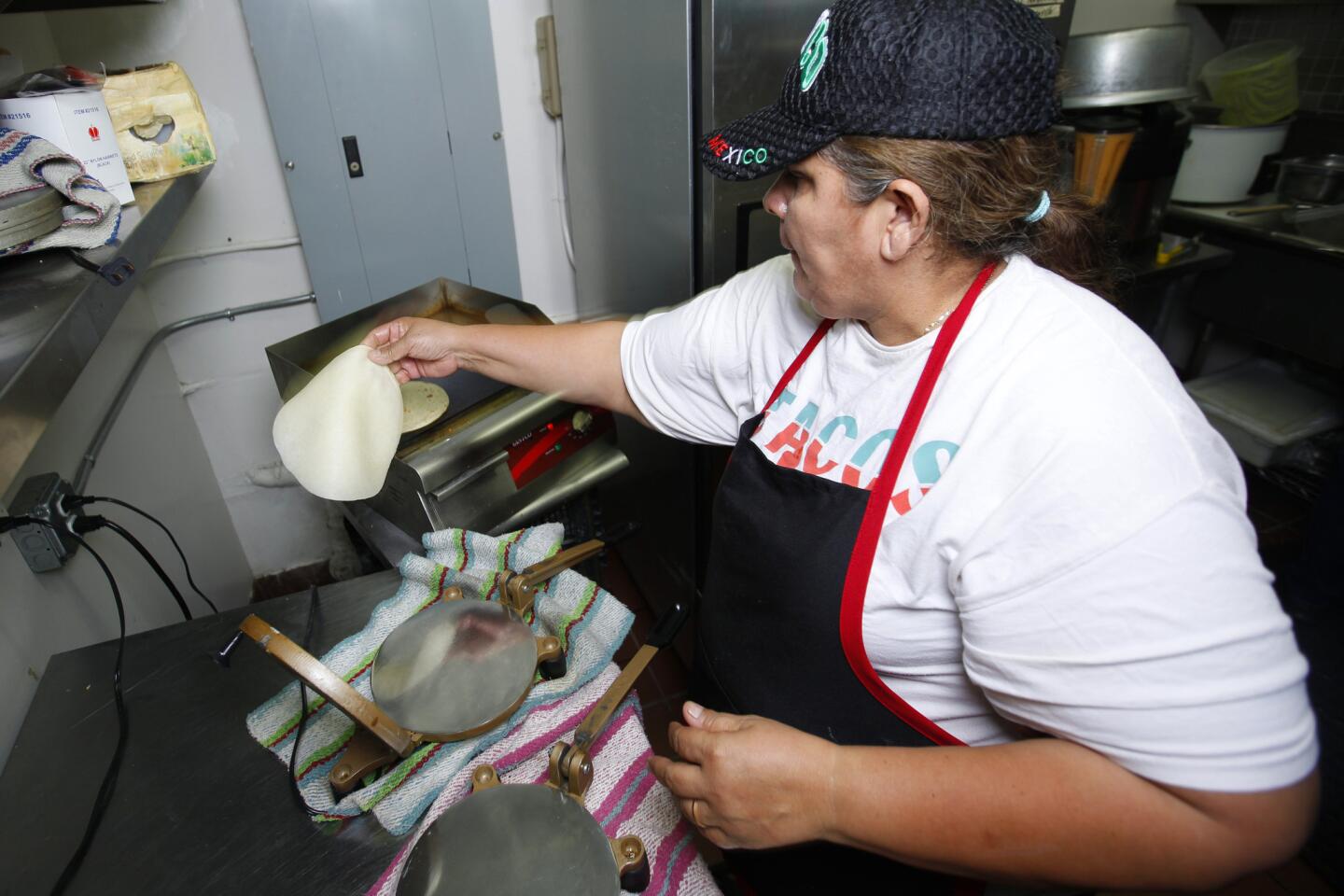 Julia Guerrero presses and cooks fresh tortillas daily.
(Kirk McKoy / Los Angeles Times)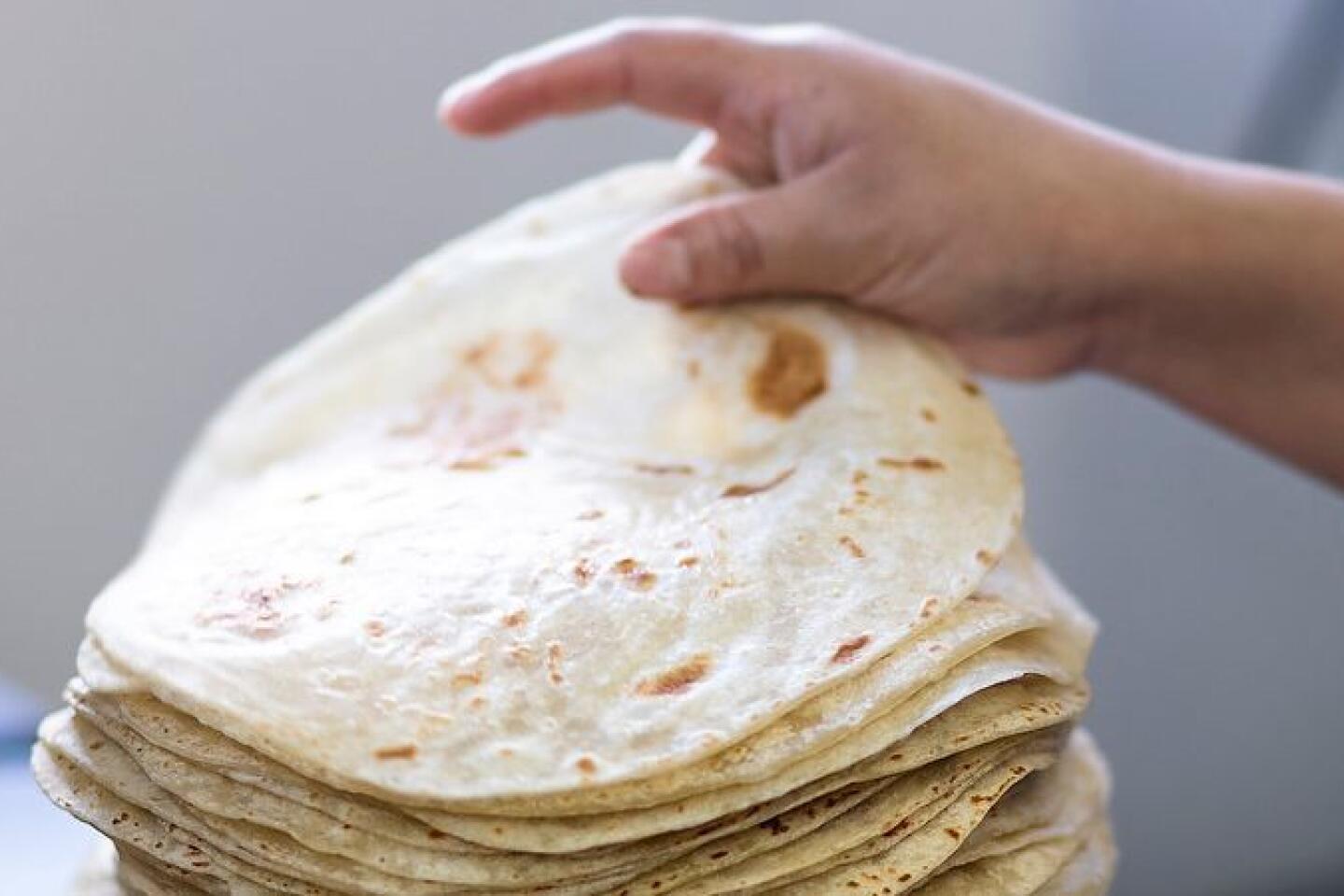 Sonoratown's tortillas are made with Harina Bonfil flour, produced in co-owner Teodoro Diaz-Rodriguez's hometown of San Luis Río Colorado, Mexico.
(Silvia Razgova / For the Times)
A burrito at Sonoratown.
(Silvia Razgova / For the Times)
Sonoratown features bright colors, homages to co-owner Teodoro Diaz-Rodriguez's hometown and the sounds of Mexican pop hits.
(Silvia Razgova / For the Times / Silvia Razgova / For the Times)
A variety of Sonoratown dishes.
(Silvia Razgova / For the Times)
A selection of tacos at Sonoratown.
(Kirk McKoy / Los Angeles Times)
For a certain segment of Mexican food fanatics, the resurgence of the flour tortilla in Los Angeles is one of the happiest culinary developments to hit the city in recent years. Sonoratown, the 3-year-old downtown taqueria operated by Jennifer Feltham and Teodoro Diaz-Rodriguez, has been instrumental in raising the culinary bar for locally made tortillas de harina. Feltham and Diaz-Rodriguez regularly travel to the Arizona-Mexico border to pick up Sonoran-made wheat flour, which the restaurant's resident tortillera, Julia Guerrero, transforms into soft, stretchy tortillas. Order the costilla steak taco bursting with finely chopped, char-tinged beef. Or try one of the chivichangas, grilled burritos filled with flavorful guisados of shredded chicken or beef. It's hard to order wrong at Sonoratown, especially considering that almost everything on the menu is wrapped up in the kitchen's marvelous flour tortillas.
208 E. 8th St., Los Angeles, (213) 628-3710, sonoratown.com
What makes the perfect tortilla at Sonoratown? »
Nightshade
Nightshade is chef Mei Lin's first restaurant, a stylish Arts District kitchen that showcases her talent for smart, cross-cultural cooking. Lin's menu has already produced some of 2019's most recognizable L.A. dishes, including a clever mapo tofu lasagna featuring a pepper-infused pork ragù and her ultra-spicy Sichuan hot quail. Lin's technique-intensive cooking sometimes produces marvelous feats of comfort-food cooking. Case in point: her egg-topped congee bowl with XO sauce, pork floss and scallions is one of the most satisfying dishes on the menu. Please note that Nightshade is not a place to skip dessert. Soon-to-depart chef de cuisine Max Boonthanakit's lineup of frozen desserts is one of the most intriguing in the city: delightfully clean, sculptural and modern, but also delicious.
923 E. 3rd St., No. 109, Los Angeles, (213) 626-8888, nightshadela.com
patricia.escarcega@latimes.com
Twitter: @piescarcega
Instagram: @holynopales
Get our L.A. Goes Out newsletter, with the week's best events, to help you explore and experience our city.
You may occasionally receive promotional content from the Los Angeles Times.